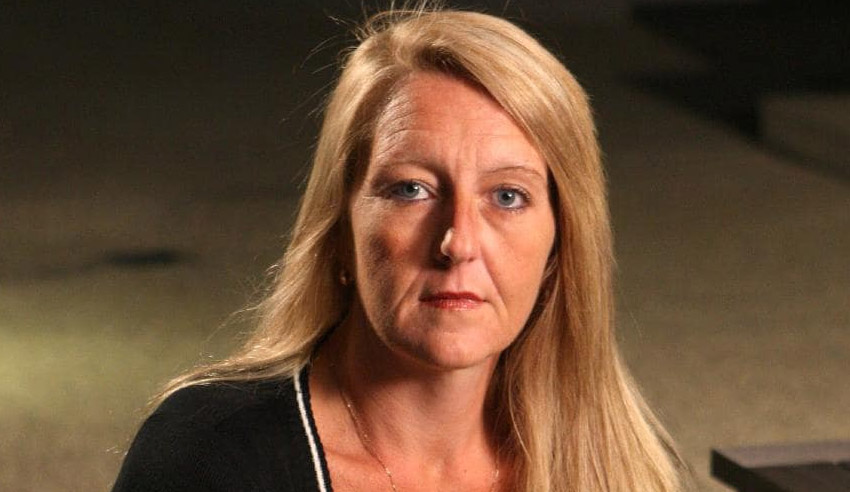 The Lawyer X inquiry's final report has found that former barrister Nicola Gobbo's work with Victoria Police was "inexcusable" and the community and courts are entitled to their concerns that she has undermined the law and the administration of justice.
Over 125 hearings, 115,000 documents and 280 witness confirmations later, the Royal Commission into the Management of Police Informants (RCMPI) has handed down its final report detailing the extent of breaches committed by Ms Gobbo as a police source against her own clients in conduct that has been labelled "inexcusable".  
While the biggest revelation was the recommendation to appoint a special investigator, both to examine Ms Gobbo's conduct but also that of Victoria Police, the report detailed many other recommendations that could change the scope of all source management, consequences of miscarriages of justice but also the whole of the legal profession. 
In this multi-part series, Lawyers Weekly examines the final report's take on Ms Gobbo and the finding that the ends do not justify the means. While criminal convictions might have cleaned Victoria's streets of gangland activity, it did so by compromising both courts and the whole of the justice system in a way that damaged its community reputation.
In summarising the "duplicitous and improper conduct" of Ms Gobbo in the final report, commissioner the Honourable Margaret McMurdo AC said the recommendations have been made to prevent similar events from happening in the future. She said the source role of Ms Gobbo's was "extensive" and confirmed it breached her legal obligations. 
"[Ms Gobbo's] breach of obligations as a lawyer has undermined the administration of justice, compromised criminal convictions, damaged the standing of Victoria Police as well as the profession, and shaken the public trust and confidence in Victoria's criminal justice system," Ms McMurdo wrote in one of the 1,000 pages of the final report. 
"The courts and the community are rightly concerned when the criminal justice system is undermined, especially when this is done knowingly by a barrister, who, as an officer of the court, has an essential role to uphold the law and administration of justice."
Following a "rigorous analysis" of all evidence, commissioner McMurdo has concluded that the convictions or findings of guilt of 1,011 people may have been affected during the course of Ms Gobbo's informing. Over 800 of these have been referred to Victoria Police with a recommendation that they inform them their cases have been affected.
The commission did not rule out those that have been affected by Ms Gobbo but were not convicted of any crime, like those that were investigated and charged as part of an ongoing but separate police matter. Commissioner McMurdo also placed emphasis on Ms Gobbo's simultaneous role in informing on those that were co-accused of clients. 
Importantly, the commission also ruled out excusing Ms Gobbo's conduct based on all submissions that her upbringing and personality affected her decision-making. Despite her arguments that she felt intimidated by her gangland clients, the commission found that her behaviour was still "unethical and apt to undermine administration of justice". 
"Early tendencies—the proactive and energetic interest in informing against her clients and others; a corresponding disregard for her professional and ethical obligations and the interest of her clients; a willingness to deceive her clients, colleagues and others; the pursuit of ill-defined relationships with both police officers and with those allegedly involved in criminal conduct—all played a very substantial role in Ms Gobbo's adverse effect on a large number of cases," commissioner McMurdo wrote. 
"That is so regardless of traits or circumstances that might have endangered them."
On her "eager" attitude to assist police, the royal commission found that she did much more than simply respond to police inquiries and that she often went out of her way to cultivate or engineer opportunities to meet with and communicate information to them.
"She seemed to relish her social contact with them. She sought more than to neutrally communicate information, often enthusiastically and proactively suggesting areas and people [that Victoria Police] could investigate," the report detailed.  
As for consequences of Ms Gobbo, she has been referred to a pending investigator—to be established by the Victorian government—who may prepare a brief of evidence and hand it to the Director of Public Prosecutions (DPP) to determine if there are any grounds for a criminal conviction to be pursued.
Commissioner McMurdo said that even if there is sufficient evidence, it could be a task too difficult for the DPP as their "records may be incomplete, and memories may have faded". She also considered that Ms Gobbo lives under threat from former clients and many Victoria Police officers went on to have "otherwise exemplary careers". 
"If the DPP determines that it is in the public interest to prosecute, those charged will receive a fair trial according to law, unlike those whose trials were corrupted by their conduct," commissioner McMurdo wrote.
Victoria Police 'corrupted criminal justice system'
In final remarks, Commissioner McMurdo criticised the police force for failing to pursue legal advice until much later, for their encouragement of Ms Gobbo to act as a barrister for clients she was informing against and for failing to disclose these matters properly. 
"The commission accepts that these failures stemmed in large part from the concerns for Ms Gobbo's safety. But they were also to avoid reputational damage to the Victoria Police and officers involved, external inquiries, judicial criticisms and an appeal against convictions," commissioner McMurdo said, noting, "by placing these factors ahead of their duties and obligations, they corrupted the criminal justice system". 
Commissioner McMurdo further criticised Victoria Police for allowing this conduct—as well as their refusal to amend it—to remain unchecked for many years despite the fact that many officers, including senior management, were aware of what it could mean. 
She also found it "remarkable" that when Ms Gobbo turned to Victoria Police and took on the role of human informant, they were not aware it was her third registration. While it was under "extraordinary circumstances", neither the source development unit police officers nor their superior officers sought advice as part of that process. 
"The absence of such advice in the face of serious and obvious risks became a theme in the management of Ms Gobbo. A compelling examination is that Victoria Police did not want to be told they could not use Ms Gobbo in the ways they intended," it read. 
Police finally obtained legal advice in January 2011 after receiving a subpoena to have documents provided that could have revealed Ms Gobbo's role as a source. This delay was "unacceptable", commissioner McMurdo found, adding that it seemed to be from a desire to avoid reputational damage, external inquiries and judicial criticisms. These factors were "placed ahead of accepting responsibility and ensuring justice was done". 
"Ms Gobbo could not have informed on her clients without the assistance of the police officers to whom she informed. During this period, they too displayed negative patterns of conduct that would continue in the future," commissioner McMurdo wrote. 
Victorian government commits to establishing all recommendations
Speaking to media, Attorney-General Jill Hennessy said the state government will start to implement all recommendations from 2021. She said it was a "landmark day" for the history of Victoria's justice system and committed to restoring public confidence in it. 
"The commission's extensive and detailed inquiry has uncovered significant historical shortfalls in the criminal justice system. The government will now work to address the shortfalls to ensure that this can never happen again," Ms Hennessy said. 
On the question of whether the ends justify the means, Ms Hennessy said the criminal justice system was cast in a dark light and a "miscarriage of justice is a miscarriage of justice" that cannot be excused by the intention behind it. 
"We cannot have people's convictions secured through miscarriages of justice. It's got to be a fair system. One of the great lessons to learn is that we have to be able to have and secure convictions fairly and lawfully and, if you don't, pay the price," she said. 
RCMPI not quite done yet: 100 documents awaiting dispute resolution
Approximately 100 documents are still awaiting public disclosure due to a long-running dispute between Victoria Police and RCMPI. The materials would consist of thousands of Informer Contact Reports (ICR) detailing many communications between Ms Gobbo and her Victoria Police handlers between her informing period of 2005 to 2009. 
Victoria Police is disputing the release of this material and are seeking either to prevent it altogether or to redact parts of it that they argue must be kept secret to protect police officers, other informers or their operational methodology. The 2,000 ICRS which have already been tendered have undergone the same redaction process. 
The delay on part of Victoria Police has been a topic of contention for the RCMPI over the last two years. The commission has received 146,000 documents since it launched the review and was hoping to round up the inquiry earlier this year. However, the final report was pushed back to November due in part to police delays in finalising its public interest immunity claims, which in turn made the commission sit for another 47 days.  
In her final remarks, commissioner McMurdo said it was with these delays where she felt like a "boxer fighter with one hand tied behind my back". She added that the inquiry was concerned about the "slowness" of their disclosure obligations and, as such, has made a recommendation that they immediately commence monthly reporting on it. 
In relation to Victoria Police's other human sources, commissioner McMurdo said that no evidence was found that they provided confidential or privileged information which could have the potential of affecting the validity of criminal convictions. 
However, Victoria Police procured for the first time—only three days before the report was due—new, "apparently significant" documents and claimed they are too sensitive for commissioner McMurdo to review. She has recommended the government appoint a qualified person to review these files and indicate whether cases have been affected.