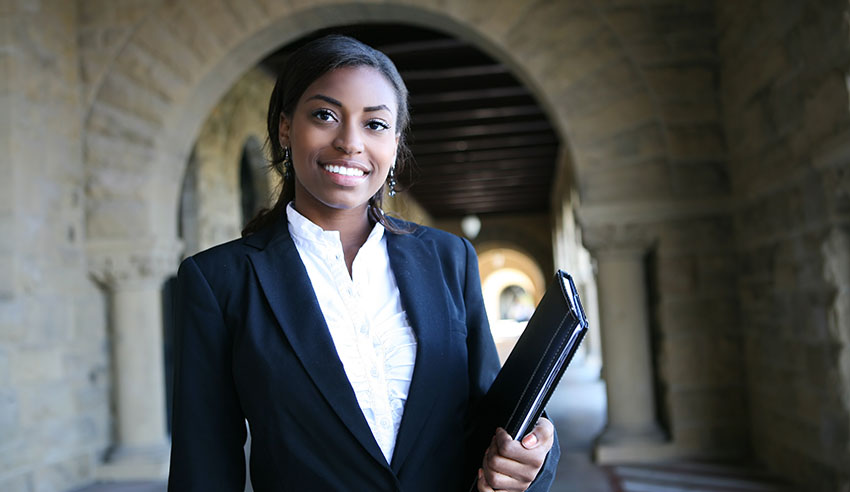 There is a world of benefits to being mentored by senior members of the profession—but there is also a lot to be said for switching from mentee to mentor. Sitting down with Law Student of the Year 2020, Protégé looks into the benefits of starting the mentoring experiences early with younger lawyers coming into the ranks right behind you.
For 2020's Australian Law Awards Law Student of the Year Sanjay Alapakkam, finding a senior legal professional to take him under their wing and provide advice for the next, critical steps in his career was very important and very instrumental to his success. It's one of the most vital, career-enhancing things a young lawyer can do during university.
"It's worked to my advantage in terms of finding out what I want to do, exposing myself to very interesting projects, and through that, I have also received a promotion. Working with senior professionals means that they really encourage you and it's about actually taking advantage of the opportunities that you're given," Mr Alapakkam told Protégé.
He added that the important thing about these connections is that, in most cases, each of these senior professionals remembers that they were in the same position and would use their wealth of experience to advise on correct ways to progress into the positions, or skills, that would benefit the future best. Without it, students could be going in blind.
Mr Alapakkam said his mentors have seen a lot of other young people come into their offices to work for them and have used the experience to build on their careers, so he took advantage of their willingness by putting his hand up for opportunities. He said it works well at his current position in the Inspector of Custodial Services, but other places, too.
Drawing on all of this experience and mentoring he has received, Mr Alapakkam made the decision to "pass it on" by mentoring the younger generation that are just beginning behind him. For now, he does so in ethnocultural programs at the UNSW Law Society.
"I think that as someone who has been the beneficiary of a lot of mentoring advice and will continue that throughout my career, it's important to pay it forward. I think that this is incumbent on us, and it is a duty that we have to fulfil," Mr Alapakkam said.
"It's quite gratifying to be able to pass on your knowledge and your experiences, which could potentially assist someone. It's especially important when it comes to the diverse individuals, people who don't necessarily see themselves in the profession, and I find it quite fun to actually see what sort of different experiences people are getting, or how they're approaching things differently to me. It's also out of a sense of curiosity."
Mr Alapakkam said he has done it through the UNSW program, but also on an ad hoc basis with the directors he leads as part of his position in the student society. He noted that it comes from focusing on the professional development opportunities for them in "whatever initiative that they want to put forward as well".
For listeners of The Protégé Podcast, Mr Alapakkam passed on a small bit of advice—starting with dreaming big and taking the opportunities wherever they come from.
"As a law student, we tend to be very self-critical. The only limitations that you will face are the ones that you put on yourselves. So, don't be afraid of rejection [and] use them as opportunities. Don't let it stop you from achieving what you want," he said.