Find ways for law firms to foster better business processes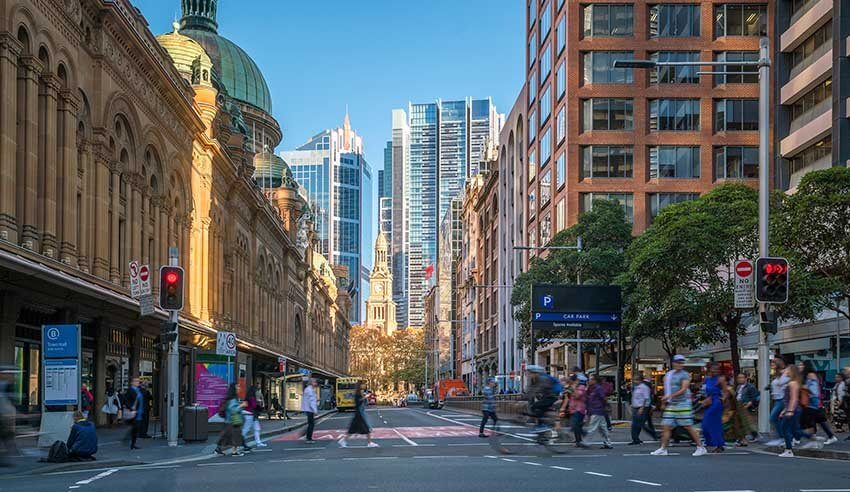 As Greek philosopher Heraclitus is often quoted as saying, "Change is the only constant in life". In these days of evolving working practices and business disruptions, his words have never been more accurate, writes Christian Lucarelli.
Constant change is particularly relevant when you consider business processes. Rather than being set-and-forget items that deliver long-term, consistent results, they must be constantly reviewed and refined so they are able to perform in rapidly evolving conditions.
There are a number of key ways in which effective business processes can be fostered in law firms.
These ways include:
Plan, plan, plan
The business world is littered with examples of the link between poor planning and failures.
Process experts understand that the first step in ensuring process management efforts are successful is the implementation of a process improvement framework.
Begin by identifying the best person or team to lead the effort. They need to take responsibility for pushing ahead, and work with senior management to resource and prioritise the required steps. One of the key responsibilities will be to ensure everyone is on the same page when it comes to talking about processes. They'll need to define the common vocabulary and ensure everyone understands that a policy isn't a process.
These leaders should also set up procedures for maintaining core processes, and these will include defining approval steps, documentation, tools, and access.
Don't be afraid to experiment
When it comes to processes, continuous improvement relies on agility. This can only exist in an environment where there are flexibility and freedom to experiment. If you want your teams to try new things, assess the results, and roll out or roll back changes, they need a culture that values and encourages this type of activity.
There are a number of examples of businesses that have successfully incorporated experimentation into their everyday operations. For example, search giant Google sets aside resources to fund new ideas while Hewlett Packard gives staff time to pursue "pet projects". Such initiatives signal that an organisation values intelligent risk-taking and encourages innovation. That message then permeates the culture and allows people to start looking at their work creatively.
Aim for consistency
When an organisation operates across numerous sites or groups, it's not unusual for processes to vary from place to place. If regional differences are added to the mix, the result can be even more complex. Although such process variations may be necessary, they can introduce confusion and issues with compliance.
An effective way to deal with process variations is to map out standard processes and then create only the variations that need to exist. There will be key differences, but this makes them easy to spot and manage.
Often, if asked to justify the changes, business teams find the standard process is actually very workable. Where they want to insist, those facts will help clarify if the changes really need to be made.
Get senior partner buy-in
If an organisation's senior partners are not interested in developing an effective process culture, it's unlikely anyone will make the effort. Those at the top need to be fully committed to making the needed changes if they want to see results.
The process has to start with clear communication. All staff need to understand why the project is being undertaken and how it will affect them. These messages and assurances need to come from the top as, without them, the project will struggle to gain traction.
Be realistic
Teams will be more likely to engage when they understand their place in a program and have a good sense of how it will improve not just their work, but their organisation as a whole. But don't expect everyone to be enthusiastic.
Corporate experience shows that only about 20 per cent of employees will jump at the chance to get involved as they'll be excited to help and embrace the changes. The majority of employees (around 60 per cent) won't object to implementing good process management, and will be capable participants, if not cheerleaders for it.
The final group (the last 20 per cent) will likely never come on board. They're the critics who will adopt a negative attitude that is very difficult to shift. For this reason, it's important to be realistic about how any proposed changes will be viewed.
Implementing effective processes across an organisation such as a law firm is not without its challenges, but the results will more than justify the effort it takes. Make business process improvement part of your plan for 2021.
Christian Lucarelli is the vice-president sales, Asia Pacific at Nintex.