Elderly are forgotten by the law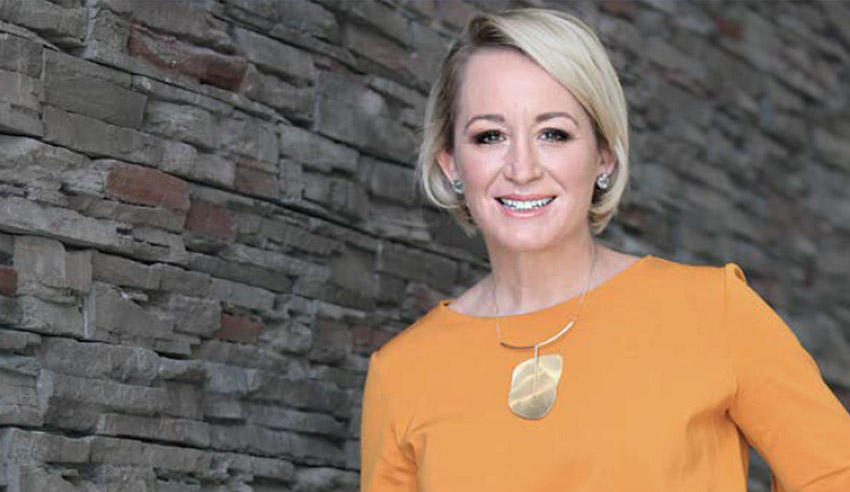 Real change will come when institutions that profit from caring for our vulnerable elderly are forced to account, writes Lisa Flynn.
There is a famous, heartbreaking line in the Hollywood blockbuster "A Civil Action" that says: "In the calculus of personal injury law, the perfect victim is a white male professional, 40 years old, at the height of his earning power, struck down in his prime. And the most imperfect – a dead child – who is worth the least of all."
In Australia, John Travolta's opening line should be rewritten to read as follows: "In the calculus of personal injury law in Australia, a dead child, or a dead elderly person, is worth the least of all."
The royal xommission into aged care has exposed sickening levels of abuse and neglect, but above all it's exposed that the law is failing our most vulnerable.
The commission can make all the recommendations it wants about the standard of care, about creating watchdog bodies and assigning more funding, but until these profit-making businesses can be held accountable, we will not see systemic change, lives saved and families spared from unnecessary heartbreak.
I had the privilege of representing many survivors who appeared before the Royal Commission into Institutional Responses to Child Sexual Abuse. I can tell you the most meaningful reform came when institutions were held financially responsible for what happened on their watch. When it hit them where it hurts, in the hip pocket and they changed their old ways. It's sad, but true.
The royal commission into aged care has uncovered stories of elder abuse and neglect that make up our worst nightmares, particularly those of us whose parents are reaching the age where they may need to be placed in care to see out their remaining days. What it didn't do was recommend legal reform and that is a shocking miss.
I am a lawyer operating in the civil justice system. I love the power that the law gives to ensure equality, to balance out the power imbalance. The reality is though, that the law is simply not protecting our elderly.
I can't tell you the amount of gut-wrenching elderly neglect and abuse cases I have had to park, purely because of current legislation. Not because the wrong thing was done to these helpless people. It is heartbreaking to have to tell desperate family members who are seeking justice that I can't help them because the amount of compensation they would be entitled to is simply not worth it.
There are blatant inadequacies in our legal system preventing elderly people who experience violence, abuse or neglect from receiving a just outcome. It is difficult for them to sue, because they have no financial loss, and therefore struggle to find avenues for compensation that could impact meaningful change for them.
Claims for abuse, violence or neglect where a provider has failed in its duty of care to an elderly person, are rarely viable to pursue, even where the failure towards the survivor of abuse is egregious. This is why they've been allowed to get away with "torture" in many instances, which I say without exaggeration.
Over 100 days of hearings, and through 10,500 public submissions the commission heard the horror stories of insufficient care from victims, their family members and loved ones. They heard from brave whistle-blowers who worked in the aged care homes. They heard from advocates and experts.
As a lawyer who has heard from thousands of survivors of sexual abuse, I was not shocked but deeply affected and saddened by what this royal commission exposed. Last year, residential aged care services reported 5,718 allegations of assault under the mandatory reporting requirements of the Aged Care Act. A study conducted by KPMG for the Australian Department of Health estimated that, in the same year, a further 27,000 to 39,000 alleged assaults occurred that were exempt from mandatory reporting because they were resident-on-resident incidents.
Commissioner Lynelle Briggs concluded that at least one in three people accessing residential aged care and home-care services have experienced substandard care. That assaults may be as high as 18 per cent in residential aged care and that there is clear overuse of physical and chemical restraint.
In residential aged care, some 47 per cent of people have concerns about staff, including understaffing, unanswered call bells and high rates of staff turnover. In home care, one-third of people have concerns about staff continuity and adequate training. The commissioner also noted that substandard care has become normalised in parts of the aged-care system, such that people have low expectations of the quality of their care.
As lawyers we should have been able to do more for these people, we knew it was happening but our hands have been tied and sadly they still are.
I recall speaking with a man whose mum was being involuntarily held and incorrectly medicated. She was forced to stay in bed and not go outside. She was refused access to her family, was medicated against her will and rapidly became a shell of the woman she was.
This man's mum went from being a vibrant, contributing member of society, a professional person, a world traveller, a contributor to the arts, to a shrivelled, skeletal shell of a human after being refused her basic requests for water and a walk to the garden. She shrank out of existence and the law couldn't help her. I couldn't help her.
The woman's son embarked on a mission to have us all see that his mother had a rich past, that she had a present, a horrendous one, and that she would have had an evolving future if she was better cared for. He had recordings of her pleading for help when she was still alive, but still, I couldn't do a thing to hold those responsible to account. This poor man's grief was undeniably compounded by a lack of justice.
The result of the law as it currently stands is that there is limited accountability for a provider who fails in their duty of care towards an elderly person, leading to abuse or violence. There is little incentive for care providers to improve the quality of their services and those impacted by negligence have no voice to call for change.
People take the legal route to publicly state that a loved one has been harmed. They speak up to prevent others from being treated in a similar way. Being told they have no legal claim, silences them. It tells them, they don't matter. Nothing could be further from the truth.
Change will come when actions have consequences. Real change will come when institutions that profit from caring for our vulnerable elderly are forced to account.
Lisa Flynn is the national practice manager at Shine Lawyers.