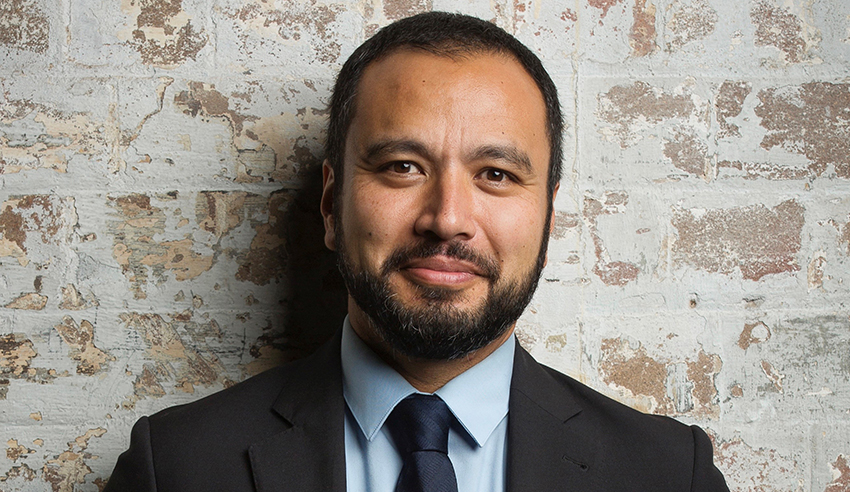 Criminal lawyers must be "fluid and adaptable" in the face of changes to advocacy style, the volume of media attention to cases, and the prospect of broadening one's practice into new areas of criminality.
Speaking recently on The Lawyers Weekly Show, Streeton Lawyers principal Justin Wong (pictured) – who won Partner of the Year at the 2020 Australian Law Awards, and also took out the Criminal Law category at the 2019 Partner of the Year Awards – said that the age of coronavirus presented "a number of unique, separate challenges" for criminal lawyers.
There are a handful of reasons as to why practitioners in this space were hit so hard this time last year, he recalled, including but not limited to: that criminal law almost always involves resolution in court and thus requires physical appearances for litigious proceedings; slow adaptation to and uptake of technological facilities by the courts and practitioners; and that there were substantial financial issues for lawyers and firms in this space.
Thankfully, the criminal law community was able to rebound, he said. Looking ahead, there are new challenges on the horizon for such practitioners that they both need to be aware of and take action in response to.
Adapting to new advocacy styles
While "best practice will always be based on fundamentals", advocacy may look very different in the new normal compared to what it was pre-pandemic, Mr Wong said.
"Most criminal lawyers are used to the physical presence of being in a courtroom, being able to read the bench, being able to hear subtle differences in tone, cross-examining witnesses, for example, and even just being able to assess what your opponent's doing when they may not even be speaking," he said.
It is very hard, he reflected, "to get those nuanced signals from the bench, from your opponent, from a witness when you're in a completely different room on a screen".
However, lawyers in this space will need to adapt to a new normal, as change is "inevitable", he said.
"More and more advocacy will be done on screens," he posited.
"Lawyers need to think about how they're going to approach it. Advocacy can be just as important in a procedural mention as it is in a substantive hearing or trial, and often, being able to argue for interlocutory orders and being successful in that can make a significant difference to the outcome.
"Think about how're you're coming across on a screen, think about your background, having notes available, and how you're going to ask questions. Lots of barristers and practitioners are already doing this."
Thankfully, Mr Wong noted, "most of the advocacy skills and approaches" that were utilised pre-pandemic will still be applicable after the age of coronavirus and can translate to the online sphere.
This said, he added, lawyers do need to think about "how those skills have to be modified – what works in a physical court environment may not be as effective online".
"You don't have to redo your approach entirely, but sit down and figure out what worked in court that may not be as persuasive online, or what might not be sensible," he said.
Navigating media attention
One trend that was occurring pre-pandemic but has arguably become more pertinent, Mr Wong said, is how criminal lawyers and their firms manage their professional duties in the wake of media scrutiny.
"Given the amount of media attention to cases, and the ways that criminal law is being reported, I think that firms and lawyers need to be increasingly aware of how their own conduct can be reported, and how it comes across to the public," he opined.
"Previously, in the print media, there may have only been a few criminal matters reported in newspapers, but now, with online media and other mediums, there's a huge amount of interest in the community for criminal law matters.
"Firms and lawyers need to be aware that they're in the public eye, their clients are in the public eye, and dealing with the media is something that's going to affect their firm's profile. Thus, they should put themselves forward in line with how they want their work to be portrayed."
In addition to this, the increased media attention and community interest will influence how lawyers advise their clients on what to say in court, whether or not to speak to journalists and how to market one's self, Mr Wong said.
Criminal lawyers, he argued, "need to be cautious" in how they approach such questions.
"Profiles and reputations can come undone very quickly," he warned.
"Media commentary needs to be done in a very careful and considered way. The landscape is ever-changing, and as the media changes and becomes more fluid, criminal lawyers need to be just as fluid and adaptable."
Expansion into new areas of criminal law
Elsewhere, criminal law is "now going into areas that previously it wouldn't", Mr Wong mused.
For example, he said, practitioners could be exploring developing expertise in financial and corporate crime, particularly given that "ASIC and the ACCC are becoming a lot more bullish in the ways that they're prosecuting".
Mr Wong started his career in commercial practice, he said, which may not have an obvious nexus to his current work in criminal law. However, for those with similar journeys, utilising skills developed, such as accountancy, can "really give you an edge" in corporate criminal matters, he said.
"Being open to different ways of practice, and making sure that you are willing to adapt, are reading widely and are following different case law, is probably the best way to stay on top and get that edge, regardless of where you are in your career," he advised.
"There are offences now being prosecuted that involve conduct that's overseas, with witnesses who are overseas, which – together with technological adaptations – make [corporate crime] a very exciting area to be involved in.
"The way that things are moving forward, with online mentions and other procedural changes, there's a real opportunity for people to be leaders in fields they may not otherwise have been able to lead." 
This all said, it may not necessarily be in a criminal lawyer's best interests to expand into new areas of practice, Mr Wong continued.
Often, he said, the best firms are the ones that focus on "very narrow areas" of law, such as sexual assault and murder, so as to best serve clients.
"If lawyers see it as a way of positioning their firms in a particular niche area, such as extradition or proceeds of crime, then that's great, but I don't think there's necessarily a need to do that. Criminal law – just like other areas of law – will always have speciality firms that focus on particular areas within that area, and sometimes, just focusing on your core skills and experience is the best way to succeed," he said.
The transcript of this podcast episode was slightly edited for publishing purposes. To listen to the full conversation with Justin Wong, click below: