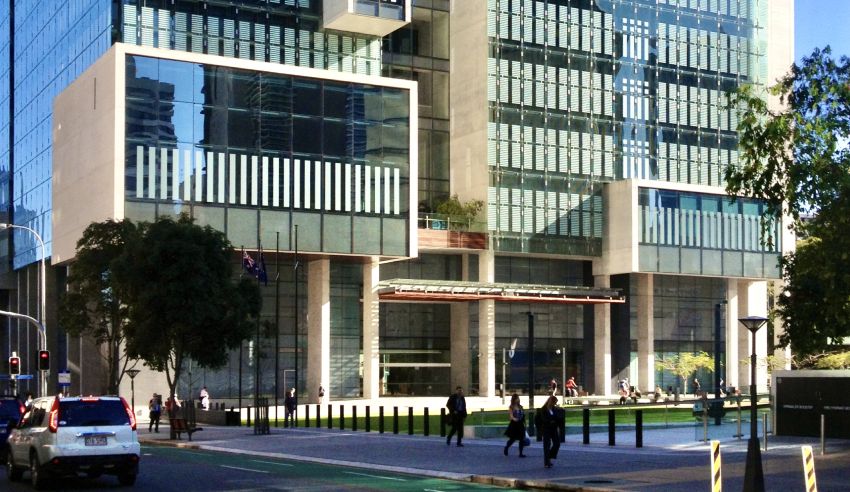 The Queensland Supreme Court has dismissed a former solicitor's application to be readmitted following a build-up of concerning matters, including a failure to comply with the Code of Professional Conduct for tax agents and his willingness to cut and paste from his own affidavit to the court into those of his witnesses. 
In 1998, Craig Bax was removed from the roll of practitioners after spending just four years in the profession. After climbing the ranks quickly to equity partner, Mr Bax backdated by six months a mortgage and deed of loan on behalf of a client so as to make it more difficult for the transactions to be challenged under bankruptcy. 
At the time, the court concluded that he had "succumbed to the temptation to assist, by fraudulent means, a client facing bankruptcy". It meant that his short stint in the legal profession had come to an end by a court that refused to accept his excuses of lacking recollection of the events and then suggestions that the backdating in some way related to the date of an earlier charge he said they were intended to reflect. 
After being struck off, he began working as a licensed debt collector and, in this role, would often appear in the Queensland Civil and Administrative Tribunal (QCAT) in its minor civil dispute jurisdiction where he would issue electronic claims, draw submissions, draft and settle affidavits and assist with preparations. He was director of Capital Options until 2015 and would resume in 2018, according to ASIC. 
In July 2018, opposing clients made a complaint to the Legal Services Commission Board (LSCB) that Mr Bax was acting illegally as a solicitor during the years he was assumedly not director. When asked by the board, Mr Bax said that as director of the company, which was self-represented, he was entitled to act on its behalf. He said the complainant's motivation was a "willingness to divert from proceedings". 
The Supreme Court set out that there was "considerable concern" about his response to the issue and to the Legal Services Commission. When the commission contacted him about the matter, his reaction was "one of bluster and denigration" of the complainants. He did not, "as one might have expected", acknowledge to the board that he had made any sort of error in this misconduct. 
In March 2019, the commissioner said he was not better informed as to whether Mr Bax was a director of the company at the relevant time or what his position was in relation to the directorship in 2015 and 2018. Mr Bax's lack of clarity was "concerning" and his failure to ensure he had a proper legal basis for representing the company were an issue. The conduct was concluded to be unlawful operation. 
The Supreme Court noted that they were also concerned about Mr Bax's apparent inattention to its request that he have evidence ready for the first hearing date to prove he believed himself a director. They said it was the basis for an adjournment. 
"It is difficult to understand how somebody who sought to practise in law could manage not to take any note, literally or figuratively, of what the court had indicated was required (nor apparently, make any enquiry of his solicitors, if he were unable to hear what was said), before setting about the preparation of material," the court said.
It added that of the said preparation of material, "one of the most perturbing features of this case is the applicant's willingness to prepare affidavits for other witnesses by cutting and pasting from his own. It was not merely of infelicitous language.
"If the applicant were, for example, an in-experienced first-time applicant for admission, the disregard for the need to ensure that witnesses gave their versions independently might be forgivable, but the applicant had practised as a lawyer at the level of partner and indeed had continued to litigate over recent years. If the inappropriateness of preparing evidence in that way had not become apparent, his fitness to practise must, for that reason alone, be called into serious doubt," the court said.
Amid the directorship concerns, Mr Bax had been advised by the Tax Practitioners Board that they were inquiring into his conduct as a tax practitioner. It investigated two companies he was director of that had failed to lodge income tax returns over the preceding three or four financial years, four companies that had failed to lodge business activity statements on time and another that owed a small debt. 
"His making of the Tax Practitioners Board was, at best, reckless," the Supreme Court wrote in judgement, pointing to his affidavit that he believed the extension of time in relation to one of the companies had been granted without checking. 
"Having regard to the accumulation of matters, this court can have no confidence that the applicant has developed any clear understanding of proper conduct. I am not satisfied that he has discharged the onus on him of showing that he would not again engage in conduct of the kind which caused his striking off," the court decided. 
The entire judgement can be read on AustLII: Bax v Legal Practitioners Admissions Board [2021] QCA 93 (7 May 2021).