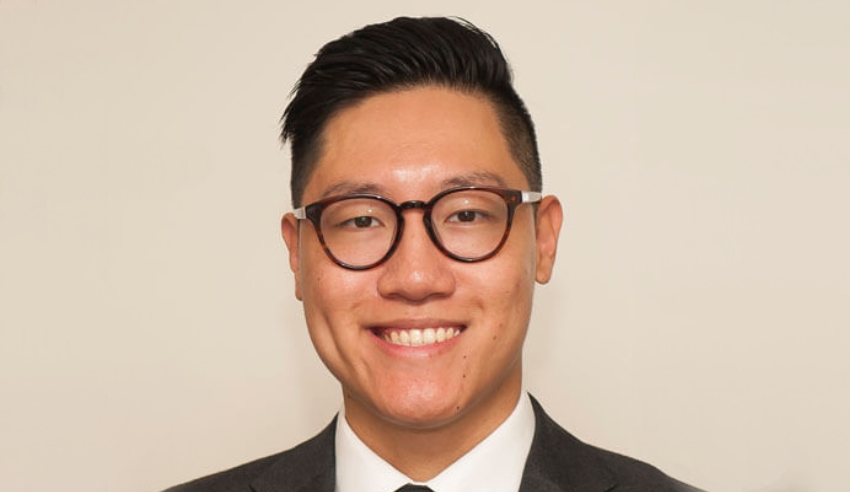 The shocking revelations in last night's 7:30 episode on ABC highlight the need to ensure legislation is effectively protecting children, writes Michael Lau.
You'd like to think that Australia's juvenile detention centres are setting up young detainees for reform. After all, some of the children in these places are barely out of primary school, their brains are far from fully developed and most have only ended up inside because of petty crime. Yes, children committing crimes need disciplining, but it's what's happening next to young offenders in juvenile detention that nobody, no matter what crime they've committed, deserves.
Boys as young as 13 years of age are being sexually abused by prison guards under the guise of strip searches while trapped in some of Australia's most well-known juvenile justice centres. This is not a historical issue, like many would like to believe. The youngest client I currently represent is just 20 years old.
He, like many young offenders I represent, was strip-searched excessively during his imprisonment and nearly every time this humiliation was performed, there was no reason to even suspect contraband. He was regularly asked to remove all of his clothing, despite the legislation specifying that only one piece of clothing can legally be removed at any one time.
Imagine a young family member of yours goes off the rails, steals something, is sent to a detention centre and is raped repeatedly. For fear of their life, these young offenders can't tell anyone, so the same disgusting sexual acts are repeated by power-hungry, disturbed prison guards. That nightmare is playing out for countless families and as a nation it's time we started talking about this concealed culture of cruelty and sexual exploitation in juvenile detention.
Australia has a marred history of reported detainee abuse but, as an abuse lawyer, I can assure you sexual abuse in juvenile detention is still happening at an alarming rate.
In 2010, a different client – now aged 25 – was a victim of severe sexual abuse in a NSW justice centre at the hands of prison guards. The centre (which is still operational today) has recently been identified in an independent report to be in breach of unnecessary strip searches. This young, traumatised man is lucky to still be here. He suffered multiple instances of digital penetration, forced oral sex and anal rape while incarcerated. Broken, but brave enough to speak up to help others, he is now forced to deal with the severe psychological impacts for the rest of his life. Twice he has attempted to take his life.
After a loving upbringing, he got mixed with the wrong crowd, landing him in this NSW detention centre for the first time at age 13. He describes being sexually abused on at least 15 occasions in his room, the toilets and other concealed areas.
He was told by officers that he wouldn't wake up tomorrow if he spoke about what they did to him. Heartbreakingly, the opportunistic sexual abuse this young man was subjected to is far from uncommon. Juvenile detention centres were forced to change processes and procedure when damning findings came out of The Royal Commission into Institutional Responses to Child Sexual Abuse in 2017, but sexual abuse remains a very live issue.
Children placed in the hands of juvenile justice centres, designed to rehabilitate young lives, are being released damaged, vengeful and traumatised. Distraught families are then left to find answers when their child returns home a shell of themselves. The impact of the abuse is all-consuming for families with victims suffering from crippling anxiety, nightmares, suicidal attempts and a displaced aggression, often expressed through violence that's inevitably met by criminal activity.
This is happening across Australia to Australian families on a weekly basis and the livelihood of young people is being destroyed. As a country that is viewed by the world as one of the most socially progressive, we are simply not learning from our own mistakes, instead perpetuating this cycle of trauma onto the next generation.
The pattern of juvenile detention sexual abuse we are seeing starts with grooming. Prison officers test an offender's level of submission and willingness to stay quiet, which then determines if the severity of abuse intensifies throughout their time inside.
In December 2020, the Inspector of Custodial Services released Inspection of Six Youth Justice Centres in NSW (between May and September 2019). The report revealed that Cobham, Reiby and Riverina juvenile detention centres are failing to implement new legislative provisions around strip searches.
In the 12 months prior to the inspection, there were 1,149 partially clothed body searches conducted on young people despite there being just 753 admissions to the centre. We will never truly know how many actual invasive searches are taking place that are not recorded. Based on the testimony of my clients and lived experiences in detention centres, a detainee can be illegally strip-searched while naked upwards of 30 times during their sentence period.
The report also found of the 3,939 partially clothed searches conducted on young people at Cobham, only 23 contraband items were seized, mostly being pieces of metal and some cigarette lighters. It's inconceivable that this day and age sexual abuse in youth detention is happening under the guise of "safety".
It's the power imbalance between prison guards and these underdeveloped young boys that enables the sexual abuse. Left humiliated, violated and traumatised, the boys are helpless and the abuse in these centres becomes routine. Many of my clients have been released believing the sexual abuse they suffered was common and part of their punishment, they could not comprehend at the time that they were being groomed and sexually abused. They only understood what was happening to them hurt and made them hate themselves.
When released from correctional facilities as sex abuse victims, they have nobody to turn to and often resort to the temporary comfort of illicit substances to cope. This is almost always followed by criminal offending to fund that drug habit leaving them in an unbreakable cycle of drug abuse and criminal reoffending. It's a cycle of crime that affects us all, one we must intercept if we are to have a safer society.
Shine Lawyers has been representing victims of sexual abuse for more than 30 years. There has been a lot of progression since the royal commission but young offenders are still being targeted by an ongoing opportunistic power imbalance when in government-run detention centres. There's no doubt that in 10, 20 years from now, when youth in these detention centres today are on the outside dealing with unimaginable suffering, reports will surface of sexual abuse from 2016, 2017, 2018, 2019, 2020 and 2021.
We can no longer stand idly by and believe the issue of abuse in detention centres has been fixed when new legislation was more recently introduced. It is our duty to ensure the legislation is being implemented and abided by for the sake of young Australians.
These so-called "searches for contraband" resulting in sickening sexual abuse could be significantly reduced if we take the powers off prison guards and introduce body scanners as seen in airports. Young vulnerable Australians deserve whatever technology is available to protect their dignity.
The centres must provide a safe space for detainees to voice what's happening to them. Although the legislation outlines procedures to make complaints, it must be encouraged allowing detainees to feel safe doing so. These broken young children who go on to become adult criminals are a product of our system and they need our help.
Michael Lau is a senior solicitor in abuse law at Shine Lawyers.