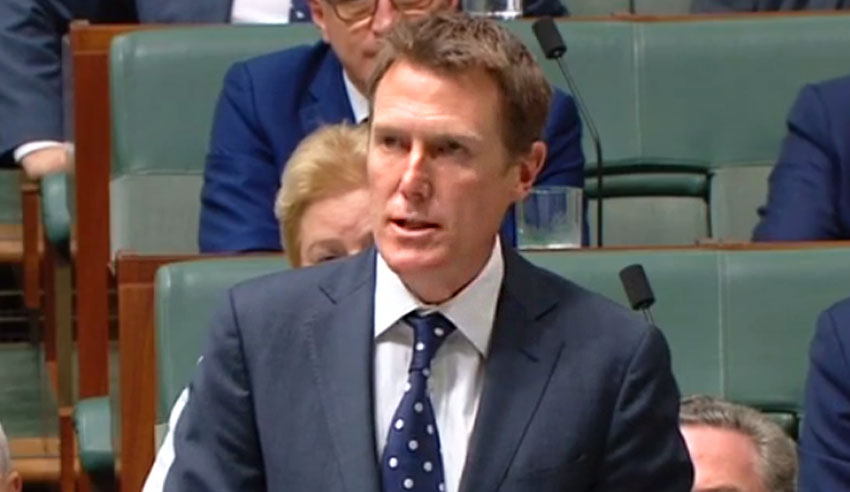 The former attorney-general's star-studded legal team has learnt whether one of its members has been removed by the Federal Court over concerns that she obtained confidential information that could advantage him in defamation proceedings.
Leading defamation barrister Sue Chrysanthou spent the last four days waiting to hear if she would secure her position on Christian Porter's legal team after the friend of the woman who accused rape, Jo Dyer, claimed that a lawyer-client relationship involving a November 2020 meeting meant she should be removed to preserve confidentiality.
Ruling on the decision on Thursday, 27 May, Justice Thomas Thawley refused to allow Ms Chrysanthou to continue working on the legal team alongside Bret Walker SC and solicitor Rebekah Giles with Mr Porter's ongoing defamation case. 
"I have concluded that Ms Chrysanthou was given information that was confidential and has remained confidential since. I have concluded that there is a danger of misuse of the confidential information by Ms Chrysanthou," Justice Thawley said.
"Ms Chrysanthou gave evidence that she did not remember the confidential information… [but] there is nevertheless the risk of subconscious use of confidential information.
"A fair minded member of the public would say Ms Chrysanthou should not act for Mr Porter."
The decision comes hours after the Federal Court made an order allowing the unredacted copies of ABC's defence and Mr Porter's reply to be given to a mediator connected with the proceedings. The parties will be moving into mediation on Friday. 
In a statement, Ms Giles said mediations were a "requirement in almost all defamation cases" and that parties "ought to engage in mediation at the earliest possible opportunity". She said these parties are no different but failed to comment on if it was her own or ABC's legal team that initiated the decision. 
The ABC mirrored this by commenting that mediations are "very common" and that it was important litigants "seek to explore potential resolution options when they can". 
In a statement filed prior to the proceedings, Ms Chrysanthou submitted that there was not "any conflict" between her duties to Mr Porter and her advice to Ms Dyer. She denied that by acting for Mr Porter it was "failing in her duties as a barrister" and claimed that she is prevented from returning the brief due to the cab-rank rule. 
In closing submissions, Ms Dyer's lawyer Michael Hodge QC told the court that there were four main issues in the case, including the "factual contest" of what was said during the November 2020 meeting about an article in The Australian, the potential "misuse of confidential information", whether that information has become public since the meeting and the public's perception in the administration of justice. 
Referring to Ms Chrysanthou's cross-examination in which she said that she could not remember anything of substance during the meeting, Mr Hodge said it was "inherently improbable" and urged the court to not accept her evidence on the grounds of it being inconsistent with other evidence that "did not make sense". 
In response, Mr Porter's barrister Christopher Withers SC submitted that the information disclosed during the meeting had either since become public or was already known by the ABC. He also said that the events of the meeting described by Macquarie Bank managing director James Hooke sounded "inherently implausible". Much of this evidence has been redacted or heard behind a closed court. 
The proceedings have been plagued with several revelations, including Mr Porter's legal team failing to block Mr Hooke's second affidavit from entering evidence. New submissions and interviews with Ms Dyer also pushed the proceedings into a fourth day, despite the originally planned three-day schedule set aside. 
Another major revelation was the assumption that journalist Louise Milligan had recommended to Ms Dyer to delete their messages, sent over an encrypted messaging service. This new detail had the potential to put ABC's defence into jeopardy by damaging its qualified privilege argument. 
More to come on the mediation.