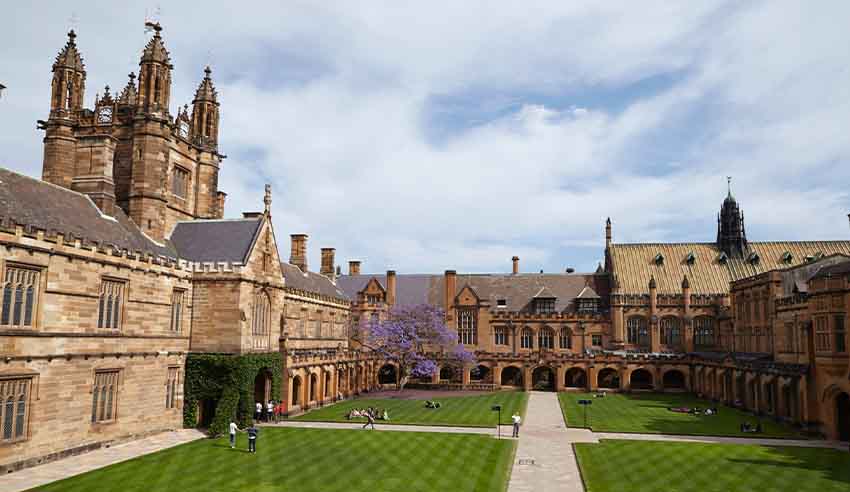 The University of Sydney has used its commitment to officially endorse the Uluru Statement of the Heart to call on the Commonwealth government to follow their lead by enshrining a First Nations voice to Parliament in the Australian constitution.
The board of the University of Sydney Law School has unanimously voted in favour of passing a resolution to support the Uluru Statement of the Heart and, in doing so, has committed to "truth-telling" and to educate its legal students about Australia's First Nations people and the relevant laws that apply to them.
Sydney Law School statement sponsors, associate professor Jacqui Mowbray and Dr Emily Hammond, said that they are delighted in the university's commitment.
"The Statement of the Heart is the first step to rethinking our legal order and the place of the First Nations people within it. We are proud that the school, beyond the advocacy of individuals, is the epitome of 'leadership for good'," they said.
As part of the resolution, Sydney Law School said it would support the creation of constitutionally enshrined First Nations voice to Parliament and a Makarrata commission to supervise a process of agreement-making between governments and First Nations and "truth-telling about our history".
The board has also resolved to call on the Morrison government to endorse the Uluru Statement of the Heart, to take action to enshrine First Nations voices to Parliament and to establish the commission as First Nation's people have requested.
Dean of Sydney Law School Professor Simon Bronitt said as head of a community of scholars devoted to combatting justice, the adoption of the resolution was vital. It will be further supported by the Indigenous strategy and services committee.
University of Sydney vice-chancellor and principal professor Stephen Garton said he welcomed the law school's resolution: "We strongly encourage our community to express their views and, as an institution, have fully committed to embracing our Indigenous culture and supporting social justice."
Beyond a moral imperative to "express concern… regarding the treatment of Aboriginal and Torres Strait Islander People's", including under legal frameworks, academics said the statement recognises First Nations people's rights to self-determination under international law.
"Aboriginal and Torres Strait Islander Peoples were the first sovereign Nations of the Australian continent and its adjacent island, and that sovereignty was never ceded or extinguished and co-exists with the sovereignty of the crown," members of the law school board said.