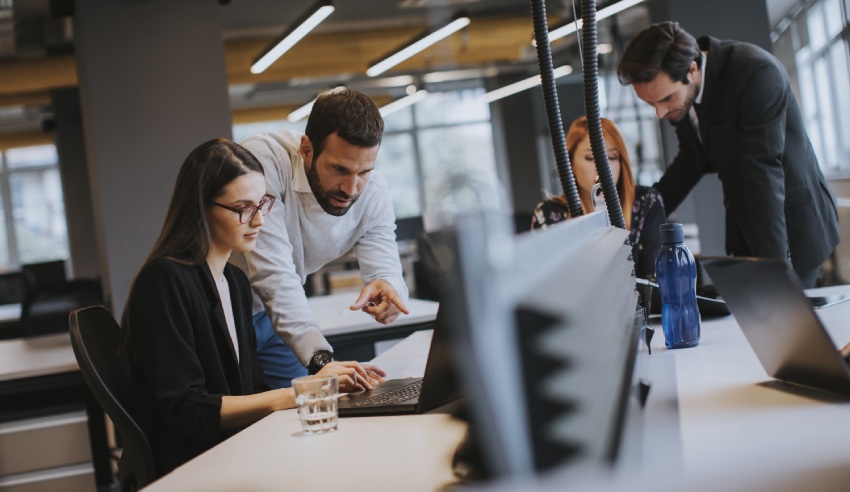 Sexual harassment in the workplace remains in the spotlight as, while universally acknowledged within industry and society as unacceptable, it's still remarkably prevalent, write Professor Jan Breckenridge and Unisearch.
The Law Council's 2013 National Attrition and Re-Engagement Study (NARS) found that one in four women have experienced sexual harassment in their legal workplace. Similarly, The Australian Human Rights Commission (AHRC) identified that women in the legal profession experienced higher rates of sexual harassment (61 per cent) than was the case for women in all Australian workplaces (39 per cent).
It is a key reason why women leave the law. And despite its awareness, it isn't going away, with the AHRC further identifying that one in four legal professionals have experienced sexual harassment in the sector within the last 12 months, and 57 per cent within the last five years. 
"Employers and employees' perceptions of the prevalence of sexual harassment often differ quite dramatically. This is compounded by harassment being typically under-reported, with most people choosing to keep quiet than report an incident," said Professor Jan Breckenridge, Unisearch expert, the head of School of Social Sciences and co-convenor of the Gendered Violence Research Network. Why? Professor Breckenridge believes that sexual harassment continues unchecked, largely due to barriers caused by pre-existing negative attitudes towards the process or outcomes of reporting.
The perception is substantiated. A 2019 report from the Victorian Legal Services Board identified that those who filed a formal report about an incident of sexual harassment said they had their complaint ignored (41 per cent) and were treated less favourably in the organisation after filing the report (38 per cent). In addition, nearly half (46 per cent) of those who made a formal report said they felt there were no consequences for the harasser and that there was distrust, or lack of confidence in the system, to address the incident (59 per cent).
How can law firms respond organisationally?
Here are some tips from Professor Breckenridge that legal practices, independently of size, may consider to help drive cultural change to reduce sexual harassment in the workplace:
 

Lead from the top:

Cultural change is best achieved where senior staff champion the issue, and are confident and competent, to offer a response to disclosure.

 

Communicate the benefits:

Communicate the business case outlining the positive impacts that addressing harassment can have on organisational productivity and reputation. On this note, the cost of sexual harassment to the economy is substantial with Deloitte identifying a "conservative estimate" of 

$3.8 billion.
Develop a comprehensive policy:

A comprehensive policy should be created to include specific guidelines outlining the process of disclosure and organisational response for employees, and how this policy relates to any existing critical incident policies or other relevant guidelines. The policy should include guidelines on flexible work arrangements, any adjustment to work schedules, the management of deliverable deadlines, and the mechanism for ongoing review of any accommodations made. The policy should also provide employees with information and resources as well as referrals to professional support services, where appropriate. "Many organisations find it valuable to seek expert assistance in establishing these strategies. On this note, we encourage the profession to source counsel in the absence of internal resources," said Professor Breckenridge.

 

Establish an organisational response:

Create a workplace culture that encourages communication and support, without the fear of adverse consequences. Employees need to be aware of who they can make a disclosure to and the range of responses possible.

 

Train all employees:

Training as a sexual harassment prevention tool is particularly rare – particularly in the law. "The assumption that simply being aware of the regulatory framework of sexual harassment is not enough. Understanding how to educate about the nuances of the perpetration of sexual harassment and having an appropriate response in place that is both enforced and known by all employees is critical," said Professor Breckenridge. "Accordingly, ongoing training is recommended for all employees, tailored to their position."

 

Communicate effectively:

Employees require clear communication about how the organisation will contribute to the safety and wellbeing of employees. Strategies that may assist include, the provision of accessible information, and resources about their rights and the responses they can expect from the organisation.

 

Assure confidentiality and privacy:

Assuring employees of the way in which confidentiality and privacy will be implemented within the organisational response is critical. Evidence suggests that employees may be deterred from disclosing if they are not aware of who has access to relevant information as well as limitations to access. Employees also benefit from knowing in advance how their circumstances or aspects of the disclosure will be conveyed to the rest of their work team.

 

Perpetrator response:

This is highly contentious, as to date, perpetrators have largely been managed using a code of conduct or discipline in relation to the reputational risk to the organisation. To initiate true organisational change, firms must provide an overview of the organisation's response to identified perpetrators including the management process of complaints made to the Human Rights and Equal Opportunity Commission.

 

Monitor and review:

Firms should monitor and review the policy, organisational response and communication strategy annually, or after any incident.
Jan Breckenridge is a professor and head of the School of Social Sciences and the co-convener of the UNSW Gendered Violence Research Network, UNSW. Unisearch is a leading provider of expert opinion services.