Goodbye job applications, hello dream career
Seize control of your career and design the future you deserve with
The Shayna Jack saga: The future of decisions on intentional doping and a substandard process
In this piece Gadens special counsel Tim Fuller and law clerk Stuart Moss delve into the challenges of the high-profile anti-doping matter they're acting for and discuss the likely ramifications based on those similar going forward.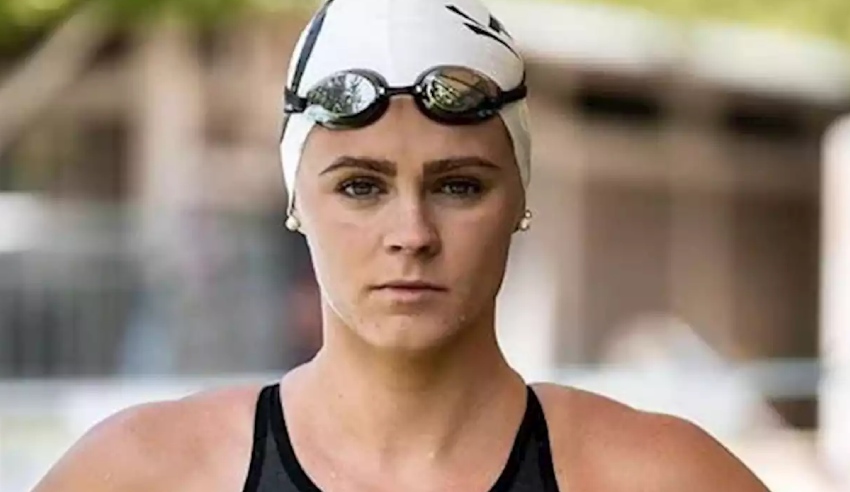 Anticipated to be announced this week, the appellate decision by a panel of the Court of Arbitration of Sport (CAS) in CAS 2020/A/7579 World Anti-Doping Agency v. Swimming Australia, Sport Integrity Australia & Shayna Jack and CAS 2020/A/7580 Sport Integrity Australia v. Shayna Jack & Swimming Australia Limited is expected to strongly influence future anti-doping decisions concerning the evidence an athlete is required to provide in their defence of intentional doping allegations, write Tim Fuller and Stuart Moss.
You're out of free articles for this month
To continue reading the rest of this article, please log in.
Create free account to get unlimited news articles and more!
The panel's decision will serve to remind athletes of the far-reaching impacts of anti-doping policies, and has the potential to shape athletes' routines, anti-doping education, and the documentation of their lives in case they too must defend an alleged doping allegation.
Furthermore, the drawn-out process that Ms Jack has undergone highlights the deficiencies and, at times, unfairness of the anti-doping system and has strengthened calls for reform.
Background
Ms Jack is a 22-year-old Australian swimmer who has represented Australia at the world championships and the 2018 Commonwealth Games. In June 2019, Ms Jack was the subject of an out-of-competition drug test that returned a result for LGD-4033, known as Ligandrol, a selective androgen receptor modulator that has the ability to stimulate muscle growth in a manner similar to anabolic steroids.
Ligandrol is on the list of prohibited substances in the World Anti-Doping Code 2015 (Code), the relevant provisions of which are replicated in the Swimming Australia Limited Anti-Doping Policy 2015 (Policy).
Ms Jack was found by the Australian Sports Anti-Doping Authority (ASADA) – now Sports Integrity Australia (SIA) – to have committed an Anti-Doping Rule Violation (ADRV) by breaching article 2.1 of the Policy. Under article 10.2.1.1, an athlete will receive a four-year ban from competing and training with other athletes if they cannot demonstrate that a breach of article 2.1 was not intentional.
Two approaches to article 10.2.1.1 of the Code
VIEW ALL
Under article 10.2.1.1, the onus is on the athlete to demonstrate that the ADRV was not intentional on the balance of probabilities. The definition of "intentional' is further informed by article 10.2.3, which describes it as "meant to identify those Athletes who cheat".
However, international sports law jurisprudence has taken two competing approaches when determining whether an athlete has demonstrated that their ADRV was not intentional. The distinction is whether an athlete must establish precisely how the prohibited substance entered their body and the level of evidence required to demonstrate that ingestion was not intentional.
Numerous CAS decisions, including Muli and Iannone, have taken the approach that "concrete and persuasive evidence" is required to demonstrate that ingestion was not intentional, with the athlete effectively obligated to establish precisely how the prohibited substance entered their body.
However, beginning with the case of Villanueva, and expanded upon in the more recent decisions of Jamnicky and Lawson, CAS panels have taken a different approach to the provision and decided that, in extraordinary circumstances, an athlete's case may pass through the "narrowest of corridors" and not require them to establish precisely how the prohibited substance entered their body.
Instead, in those cases, athletes may demonstrate probable pathways through which the substance entered their bodies.
This is supported by inquiries attempting to ascertain the source and investigating pathways of ingestion, and panels have placed greater emphasis on athletes providing other relevant evidence that ingestion was unintentional, including scientific evidence and demonstrations of good character.
The original decision in Jack
In January 2020, Ms Jack brought proceedings before the CAS on the basis that her Ligandrol ingestion was not intentional and that her ban should be reduced. The hearing was conducted by a sole arbitrator, Alan Sullivan QC, before he rendered an award on 16 November 2020.
He found that Ms Jack's ADRV was not intentional and reduced her sanction to a two-year ban in accordance with article 10.2.2, adopting an approach to article 10.2.1.1 similar to the latter identified above.
Mr Sullivan QC provided his interpretation of the "balance of probabilities" burden of proof, and, at paragraph [81] of his award, found that the "narrowest of corridors" interpretation was "unwarranted gloss".
In making his decision, he placed emphasis on:
The considerable time and money Ms Jack had spent attempting to ascertain the source of the Ligandrol.
The lack of evidence of long-term use.
Ms Jack's clean record and diligent adherence to swimming and anti-doping protocols.
The numerous persuasive character witnesses provided in support of Ms Jack.
The fact that Ms Jack was an articulate, impressive, and credible witness.
The amount of Ligandrol found in Ms Jack

'

s sample being considered low and "presumably pharmacologically irrelevant".
Appeals to the CAS and the prosecution of anti-doping allegations
Both SIA and the World Anti-Doping Authority (WADA) have the ability under the Code to appeal any first instance decision for any reason, whether made in the ordinary division of the CAS or a sporting tribunal such as the NRL Anti-Doping Tribunal.
As CAS precedents are not binding, and since the appeal is held de novo under article R57 of the CAS Procedural Rules, there is the potential for the original decision to be afforded little weight and all but ignored during the appeal.
This raises questions about the significance of the findings of a first instance decision and the fairness of the process when considering the extensive investigations athletes undertake and the significant costs they often incur while defending themselves.
This issue is highlighted by the Essendon Football Club supplements saga from 2012 to 2016. After a 16n-month investigation involving provisional suspensions and a rigorous examination of the club, the accused players faced a three-month hearing before the AFL Anti-Doping Tribunal on alleged use of Thymosin beta-4, a prohibited substance.
The Tribunal panel was composed of two County Court judges and a barrister. An extensive award was rendered in early 2015 that found the players not guilty.
Despite the time and effort expended by the parties and Tribunal leading to the decision, WADA appealed to the CAS, further investigations were undertaken, and another hearing was held.
In the appellate decision, CAS 2015/A/4059, the appeal panel found the Essendon players guilty, adopting a different approach to establishing the relevant burden of proof that was not advanced at the original hearing.
After the relief of exoneration in an initial award, athletes are undoubtedly exasperated when told they must face further investigations and another hearing, and dismayed when a second decision finds them guilty on a technical legal argument. Unsurprisingly, this has led to calls for reform to anti-doping policies and changes to the prosecution of doping allegations to ensure fairer and more transparent outcomes for athletes.
Ms Jack's appeal
A situation similar to that faced by the Essendon players may well arise in Ms Jack's case. Despite the extensive investigations she has undertaken, the costs incurred, and the first instance decision finding her ingestion of the prohibited substance to have not been intentional, both SIA and WADA appealed and another hearing has been undertaken.
Ms Jack's sporting future now depends on legal arguments about the interpretation of article 10.2.1.1 and the sufficiency of the evidence available.
If the appeal panel upholds Mr Sullivan QC's decision, they will be adopting an approach more favourable to athletes attempting to exonerate themselves.
Many would applaud this at a time when increasingly minute doses of prohibited substances are placing athletes under investigation and affecting their livelihoods. 
However, no matter the outcome for Ms Jack, it will represent the end of a battle to clear her name that has lasted over two years. Cases such as hers only serve to strengthen calls for reform to a process that is arguably predisposed against fairness and clarity for athletes.
By Tim Fuller and Stuart Moss, Gadens.