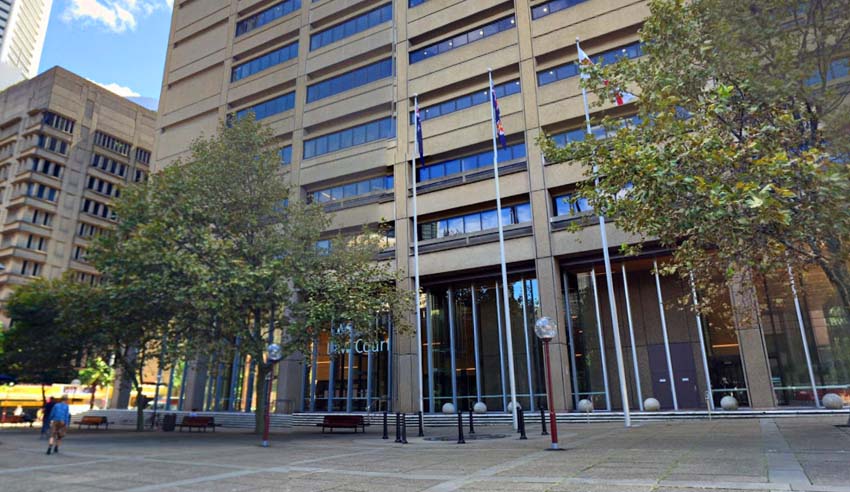 A Sydney criminal lawyer with ties to a notorious convicted conman who persuaded her to get involved in a scheme used to allegedly trick investors into sinking $12.3 million into a fraudulent betting syndicate has lost her appeal in the Supreme Court.
After a chance meeting with convicted conman Peter Foster in 2012, senior solicitor Leigh Johnson agreed to appear on his behalf in pending litigation matters. Not long after, he proposed that she become a limited partner in a new sports trading business that would go on to allegedly defraud 153 people out of $12.3 million.
Ms Johnson, who through circumstances became the only active defendant of a class action brought by one of the investors, failed to appeal in the Supreme Court. The court upheld the primary judge's finding that she had "engaged in misleading and deceptive conduct" essentially by not disclosing to the public and by actively concealing the involvement of Mr Foster in the fraudulent betting syndicate. 
"It is logical and reasonable that a prospective investor would be influenced by the proposal's contents and given Mr Foster's reputation, knowledge of his involvement would be a powerful deterrent to investing. While the proposal may have been 'too good to be true', gullible investors are not disentitled to protection against misleading and deceptive conduct," the recent judgment against Ms Johnson read. 
Ms Johnson and Anne Larter were partners of The Sports Trading Club Partnership (STC), which purported to prospective investors that it operated as a betting syndicate that used sophisticated measures to guarantee high returns on investment. Between early 2013 and late 2014, more than 400 members of the public advanced fund totalling $29.6 million to STC and a successor partnership.
The funds deposited into a bank account under the partners' names were almost immediately withdrawn. After passing through several accounts, including offshore accounts, the funds were ultimately applied for the benefit of Mr Foster, his relatives and his associates for purposes that were unrelated to the STC proposal. 
There was no evidence that Ms Johnson received any of the money deposited into this account nor did she authorise payment out of the account. The primary judge found that Ms Larter "must have authorised" the transfer on Mr Foster's request.
Ms Johnson submitted that she was given to understand Mr Foster would not be involved in the "management or the operation of the proposed new business" and would only be involved in setting up and operating the business's website. While she intended her own partnership to be limited only, this agreement was never registered – apparently by oversight – and as such, her liability was never limited. 
Prospective investors followed advertisements through major newspapers to the STC website, which contained a link to a media release that showed Ms Johnson with former Prime Minister Julia Gillard. While it is not suggested that Ms Johnson was personally involved in the use of the photograph, she did become aware of it. 
Further, on the front page of the proposal, Ms Johnson was described as the STC's "legal partner" and her short bio went on to describe her as a distinguished lawyer with over 30 years' experience representing high-profile clients like politicians and actors. Ms Johnson submitted that this was not an accurate representation of her legal career, but it was not found she was personally involved in creating the bio. 
As part of the partnership, Ms Johnson advanced $182,500 in cash to STC that she said she obtained through "friends". She was the only one of the promoters and partners to contribute any capital, on the grounds that she would be paid 100 per cent interest in a matter of months. When there was some issue meeting this, Ms Johnson retired in 2014 and a successor partnership was created without her. 
The appeal judges conceded that it was not open to the primary judge to conclude that Ms Johnson knew the contents of the proposal but did find the primary judge was correct to conclude that, as one of the partners, Ms Johnson made the proposal representation to investors, including those behind the class action. As such, Ms Johnson was found to be liable for the proposal representations. 
The appeal judges also found that the primary judge did not err in finding that Ms Johnson knew Mr Foster was in control of STC, that she strongly suspected that investors' funds were being misappropriated and that she actively represented that Mr Foster was not involved, despite knowing of his "notoriety and modus operandi". 
"Ms Johnson knew that she would have to be marketing material of some sort, she knew that her name and image were used in connection with marketing, she knew that Mr Foster's involvement was material to investors and could not be disclosed, and she at least ought to have known that investors and potential investors would expect it to be disclosed," the judgment read. 
"Moreover, even if it were necessary to show that she deliberately did not disclose Mr Foster's involvement, that requirement would be satisfied… Indeed, she took steps to conceal it.' 
Ms Johnson's appeal was dismissed with costs. 
The entire judgment can be found on AustLII: Johnson v Mackinnon [2021] NSWCA 152 (21 July 2021).