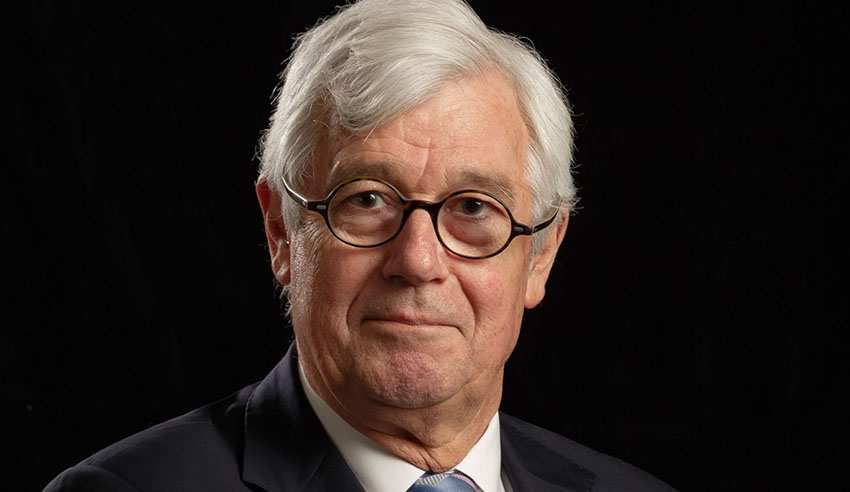 The Western Australian Bar Association has strongly condemned the conduct of senator Sarah Henderson who called for Julian Burnside's Queen's counsel to be stripped after the prominent barrister likened Israel's treatment of the Palestinians to Nazi Germany in a controversial and now-deleted tweet.
In reference to a report into violations of international law during 11 days of fighting between Israel and Hamas militants, Julian Burnside tweeted that Israel's "treatment of the Palestinians looks horribly like the German treatment of the Jews", sparking frustrations and severe backlash from several leading Jewish figures. 
In a series of her own tweets and an interview, Liberal member Sarah Henderson claimed that Mr Burnside's tweet was "likely to diminish public confidence in the legal profession" and called on the Victorian Bar to "strip" his appointment as QC and Order of Australia – the latter the Bar or the Legal Services Commission cannot do. 
In a letter to Ms Henderson, Western Australian Bar Association president Martin Cuerden SC wrote that while Mr Burnside's tweet is a matter of public interest and debate, he was as entitled as any other Australian to express his views on the subject in strong terms "even if others, like yourself, find them offensive".
"As a member of the Australian Senate, you have a political and moral obligation to uphold, not undermine, the democratic liberal values on which Australian society is based. Your conduct in reporting Mr Burnside to the Victorian Bar and calling for him to be 'stripped' of certain privileges is a matter of grave concern as it represents an attack on freedom of speech and is therefore inconsistent with one of the most fundamental of these values," Mr Cuerden wrote to Ms Henderson. 
"Further, your conduct illustrates that no matter how fundamental a right may be, it must never be taken for granted but must be jealously guarded and protected." 
Mr Cuerden used his letter to point out that Ms Henderson's position as chair of the legal and constitutional affairs legislation xommittee meant that she would be reviewing the Constitution Alternation (Freedom of Expression and Freedom of the Press) Bill 2019. The object of this bill is to "enshrine the right of freedom of expression", including freedom of the press and other media. 
He added that the Western Australian Bar also exists to promote free speech, freedom of association and adherence to and respect for the rule of law, including equality before the law, "untrammelled by oppression or tyranny from any quarter".
"Freedom of speech is one of the cornerstones of a liberal democratic society. It entails not only the right to express views with which others may or will disagree, but to do so in strong terms and in a manner which may be insensitive or likely to cause offence," Mr Cuerden wrote.