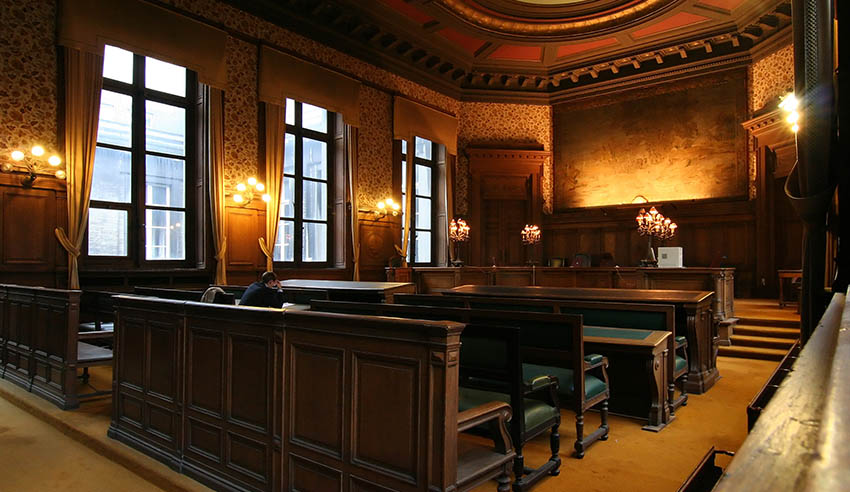 The laws on judicial impartiality and bias are fundamentally flawed and, if allowed to continue in its current state, can only damage the public confidence in administration of justice. In a conversation with Lawyers Weekly, a solicitor with the National Justice Project explains what reforms and rule changes are needed to save the system. 
Time and again, research indicates that the experiences of First Nations people, culturally and linguistically diverse communities and women in the legal system are subjected to implicit biases by the judiciary that ultimately affect their case outcome. If the justice system is permitted to continue enforcing the self-recusal model, operating with little data and failing to fix diversity, these experiences will worsen.
As part of the Australian Law Reform Commission's review of judicial impartiality, the National Justice Project has submitted a number of recommendations to update or eradicate current models of identifying biases. Talking to Lawyers Weekly, Ariane Dozer, one of the report's authors, said she hopes the review will create "meaningful outcomes" to address the prejudice experienced by affected groups. 
"Affected communities need to be engaged in developing and delivering pathways to reduce institutional bias across the justice system. The perpetual oppression offered by the current system unfairly discriminates, all the way from being over-policed in the streets to prejudicial outcomes in the courtroom and high rates of incarceration," Ms Dozer told Lawyers Weekly about the major changes that need to happen. 
First Nations' people in particular have long been subjected to racial discrimination at an institutional and community level, and research has indicated that this translated into the courtroom. The Royal Commission into Aboriginal Deaths in Custody, for example, highlighted a number of areas where institutional bias contributed to the over-representation of First Nations people within the justice system. 
According to the submission report, these biases exist in the willingness of police to employ alternatives to arrest, lack of community-based alternatives to prison in rural communities, inadequate funding of Aboriginal legal aid and punitive sentencing. These ongoing biases, the report added, have contributed to the "long lasting, detrimental impact on perpetuating cycles of disadvantage" in the courtroom.
As for gender, unconscious biases persist in the courtroom around the idea that "men are more competent than women", that women are not as ambitious, or that women "tend to shrink from leadership responsibilities". The report noted that sometimes women themselves unknowingly adopt and enforce these biases. 
"When group members collectively hold and maintain similar biases, they become systemic. This ultimately raises the issue of whether, and to what extent, the relative lack of females in our highest court and relatively small proportion of females appearing before our highest courts in speaking roles influences the decision-making schemes of those courts," the National Justice Project report identified. 
Alongside this, confirmation biases have become a prevalent issue in the judiciary, further complicated by the lack of diversity at this level in the profession. Using confirmation biases, judges tend to seek out information that is consistent with their established views "whilst simultaneously diminishing information that might contradict those established views". This then highly comprises decision-making.
Further, the concept of the fair-minded observer has been routinely criticised as "legal fiction". The report indicated that this legal concept is created by judges and discussed primarily in courts, which risks the fair-minded observer becoming "the court's view of the public's view", inevitably shaped by what the judge thinks.
Remove: Self-recusal model compromised by 'bias blind spot'
Embedded in the law of apprehended bias is the assumption that judges can be trusted to decide cases impartially, the report noted. It added that since public perception is key in this area, "this makes judges believe through this 'training, tradition and oath or affirmation' that they can in fact be impartial". Alongside confirmation bias, this makes it difficult for judges to analyse their own impartiality.  
"The self-recusal model requires individuals to self-identify and self-regulate their own biases and prejudices. But reliance on the self-recusal model ignores the 'bias blind spot' where personal prejudices are not recognised or acknowledged and, consequently, they remain unregulated," Ms Dozer explained. 
The National Justice Project supports the abolition of the self-recusal model for determining judicial bias and instead recommends that at the earliest stage in the proceedings, the matter should be relisted to another judge for determination. If a claim of bias is made by a party, a duty judge should determine the bias. 
When asked about whether this could mean increased costs or time on a matter, Ms Dozer said that in the long-term, the preference is for a "diverse and culturally aware judiciary" where the need for reallocation of a case because of bias is unnecessary. 
"However until that time, we must provide equality for those who are most susceptible to prejudice. If the price of equity is [of] greater cost or delay in order to provide a fairer and more culturally aware system to First Nations people, culturally and linguistically diverse people, people experiencing extreme poverty and people with disability, then so be it," Ms Dozer said. 
Going hand in hand with abolishing the self-recusal model, introducing more data into courtrooms could assist judges with becoming more aware of their impartiality. The report found that increased data could allow judges to make informed decisions if confronted with the trend of biases in certain matters or against certain parties.
If a member of the judiciary sees this data and is still unable to acknowledge the existence of their own biases, Ms Dozer said their position, the integrity of the justice system and public confidence in judges will become "compromised".   
"The judiciary should be exposed to regular training, mentoring and peer review and if the problem continues then further action needs to be taken," she said. "We see a real need for courts and tribunals to establish court reference groups with different community groups to provide advice to the courts and its practices and policies and to provide feedback on performance." 
Update: Bias training not enough on its own but still an important step
Speaking of, the National Justice Project found that while there is mixed evidence of the effectiveness of bias training in combatting implicit bias, it has enabled at least some individuals to meaningfully recognise the existence of implicit bias and regulate it. 
Due to the inability to sometimes see their own biases, the report recommended swapping out general education for specific training aimed at particular biases. This could also be enforced by the additional data introduced into the courtrooms. 
"We support compulsory, regular and specific judicial training on heuristics and biases, including implicit social bias, the reality of the bias blind spot and how judges can identify and mitigate their own bias. Any such training should be delivered by organisations that are representatives of the groups affected by bias," it said. 
The National Justice Project said they recognise that judicial training on its own will not be enough to address systemic bias and impartiality. To go hand-in-hand with this recommendation, they suggest structural change to remove the risk and that the Federal Courts review their processes to implement policies that are culturally safe. 
Introduce: Transparency and new criteria around federal judicial appointments
Ms Dozer said that the current "generally undiversified judiciary" is unable to comprehend the lived experiences and social, cultural and economic influences of those from diverse backgrounds. She said the current biased, privileged, mostly male judiciary "does not reflect the society which it is designed to serve". 
To address the lack of diversity – and the biases that come with it – the National Justice Project recommended a more transparent process for appointing federal judicial officers that involves a call of expressions of interest, publication of criteria for appointment and explicitly aimed at a diverse and qualified pool of candidates. 
To keep the courts accountable, the report further recommends publishing data on the gender, ethnicity, age and professional backgrounds of the judiciary. More programs around university pathways, targeted graduate jobs and professional mentoring should also continue to be enforced across the judiciary. 
Ms Dozer said that not only would reform in this area identify issues and actionable solutions, it will set a pathway forward. Alongside mandatory training led by affected communities, establishing independent models of addressing bias in decision-making and data collection, critical steps can be taken to achieve change. 
"Broad cultural change across the sector is essential. We need to take stock as a society of what we expect. We need to acknowledge the importance of achieving diversity in culture, background and lived experience in the judiciary at a systemic level, and see implementation through programs, targets and appointments," Ms Dozer said.
"Action needs to be taken to fast track the training of diverse candidates for the judiciary and for tribunals. A reduction in discrimination in decision making needs to be accepted as fundamental to the operation of the justice system."