Goodbye job applications, hello dream career
Seize control of your career and design the future you deserve with
'Kindness will win every time': How to overcome overly competitive attitudes
Overly competitive attitudes and bad behaviour need to be called out in the profession and senior lawyers need to lead by example when it comes to overcoming these issues, said two principal lawyers.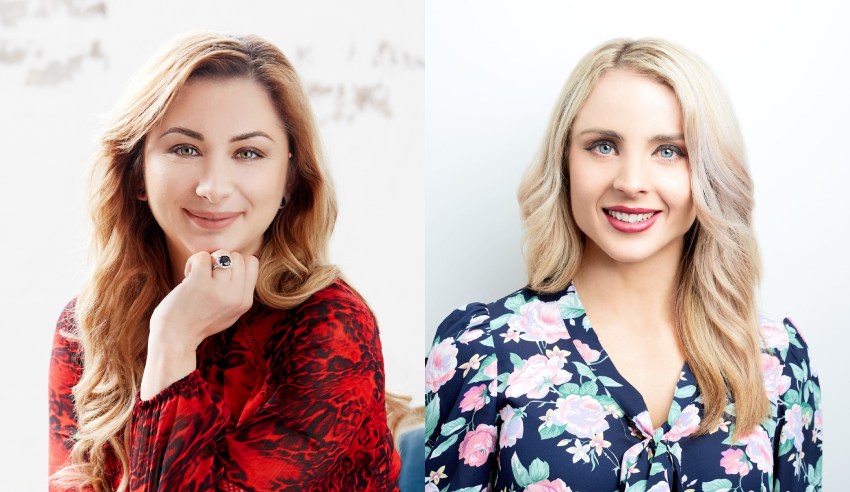 Cassandra Kalpaxis, director and principal of Kalpaxis Legal, and Courtney Barton, principal of Barton Family Lawyers spoke recently on The Boutique Lawyer Show about the overly competitive attitudes lawyers can often have with each other – and how to combat them. 
You're out of free articles for this month
To continue reading the rest of this article, please log in.
Create free account to get unlimited news articles and more!
Both principals said that the family law space can cause heightened emotions and bring out competitive streaks, particularly when lawyers want the best outcome for their clients and are emotionally invested in a case. 
"The competitive nature of lawyers coupled with the really high emotion that comes in family law makes it a really difficult area to be able to practice in the long term," Ms Kalpaxis said.
"Many people that I've spoken to have actually chosen to get out as a result of the pressure associated with dealing with toxic colleagues and also just the overarching impact of being in this really adversarial environment, even outside of the courtroom when dealing with somebody on the other side."
Ms Kalpaxis added that the "overarching mental health impacts" from the pressures of family law are only just starting to be brought to the surface, with many practitioners choosing to share their stories online and start to call out bad behaviour. 
"[And] definitely from speaking to other friends who are in the industry, it is definitely the case that that competitive nature creeps into other areas of the law," she said. 
Similarly, Ms Barton said that the competitive nature can occasionally be quite detrimental to clients. 
"In terms of my own personal experiences, I have had matters, a variety of matters, where I have had to correspond with colleagues who have been aggressive, on the verge of abusive, in correspondence," she said. 
VIEW ALL
"And in my view, it's those colleagues that are led by their own client's emotional drivers and allow themselves to be mouthpieces for their client, which is something that we as lawyers are not to do. It doesn't assist in getting the matter to a resolution quickly, cost-effectively, at the least possible emotional cost."
Ms Barton added that oftentimes, it's solicitors that think they need to "win" in family law matters that cause problems. 
"If their perception is that they need to win, they're starting from the wrong principle at the outset. 
"We are here to assist our client and to teach them to the extent that they're unable to resolve their own problems, how they can do so in a way that enables them to move forward and to have relationships with their former partners that are beneficial to their children. And when we fail to do that, that is only at the detriment of their children," she said. 
"It's not about the best legal outcome for your client. It's about the best practical outcome for them that helps them move forward in their life. And for them, the cost associated with the proceedings or the emotional cost, the toll it takes on their children, those factors aren't weighted heavily enough by the lawyer. 
"And to me, that's a concern about the lawyer's ability to understand what their client's needs are above and beyond what the range of outcomes is for them," Ms Barton added. 
And particularly in the last 12 months, the issue of competitive streaks morphing into abusive communication with opposing lawyers has only worsened with the rise of zoom and digital communication, according to Ms Kalpaxis. 
"It's really quite concerning on occasions where you've got practitioners yelling over the top of each other in court to try and get their point across. And that's something that I was speaking about the other day online where I just think this is not conduct that you would think would be appropriate or acceptable if you were appearing face-to-face," she said. 
"It's not conduct that you would observe of another practitioner and think that would be appropriate, or that you would want your client to observe of you and think is appropriate.
"The issue around communicating exclusively online also opens people up to this issue around miscommunication. The way that tone can be construed in an email, the way that you can get a short response and that can just trigger emotion, it's certainly been a challenge," Ms Kalpaxis added. 
Ms Barton said that for this behaviour to stop, other lawyers need to start calling their peers out for poor behaviour in addition to setting a better example as leaders. 
"Our role as lawyers is to set the expectation both for our clients and for other lawyers as to what the appropriate way of acting is. We are teachers for our clients. 
"And by behaving in this way, it tells other lawyers that that behaviour is acceptable and other clients that it's acceptable. The problem, I think, is that not enough lawyers are pulling each other up on this unacceptable behaviour, and I think that needs to happen more often," she clarified. 
"In my personal experience, it tends to happen more with more senior lawyers who have practices ingrained in terms of how they operate and they're unlikely to be changed by practices of other lawyers that are more collaborative and cooperative. 
"Having said that, in terms of the younger generation, what I would say is that they are trained by the person that they're working with. It all comes down to who they're mentored by as to what they are told is a good and a bad way and appropriate and inappropriate way to communicate," Ms Barton added. 
She emphasised that it is "paramount" for leaders to be setting a good example for lawyers working underneath them – and is something she strives for in her own practice. 
"I have two solicitors that I am training and mentoring at the moment, and it is vitally important to me that they are trained in the same way I am to communicate in a collaborative and cooperative way that's going to reduce, not to inflame the conflict," she said. 
"Because that's the endpoint, feeding into a solicitor's emotional driver or the other client's emotional driver is not going to get you any closer to a resolution in that way, so you're not doing your duty for your client by enhancing the conflict and the emotional issue that they're experiencing."
Ms Barton added that her advice to younger practitioners coming up against competitive and aggressive attitudes would be to respond to it in a way that wouldn't add fuel to the fire.  
"Don't highlight or respond to the behaviour in a way that furthers the conflict. That way, we can move on from it rather than have several correspondences dealing with that particular issue and the lawyer's emotional drivers," she said. 
"[Start] calling the practitioner up on their conduct because if we're not calling that behaviour out, it's likely to continue."
Furthermore, Ms Kalpaxis added that when dealing with these practitioners, "kindness will win every time" and advised junior lawyers to speak out against bad behaviour. 
"You don't adopt the same position that somebody else has done simply for the sake of being able to engage in an argument. You continue to adopt your position. You continue to adopt it from an element of kindness.
"If it's getting really difficult, if it's getting to the stage where you're dealing with somebody on the other side who is making you feel really uncomfortable, is drafting awful letters and it's getting to the stage where it almost feels personal, please speak out. Speak out to the person who is supervising you," she said. 
"When we don't call it out, it's considered to be acceptable and it's considered to be normal, and that's certainly not the case."
The transcript of this podcast episode was slightly edited for publishing purposes. To listen to the full conversation with Cassandra Kalpaxis and Courtney Barton, click below: 
The Lawyers Weekly Legal Firm of Choice Survey is now open, giving legal professionals the opportunity to confidentially say what areas their firm is responding well to – and where they could improve.
The annual survey, which is partnered by Momentum Intelligence, also forms the basis for the Top 25 Attraction Firms ranking, identifying the firms legal professionals most want to work for. To take part in the survey, click here. The survey will close on 15 September.