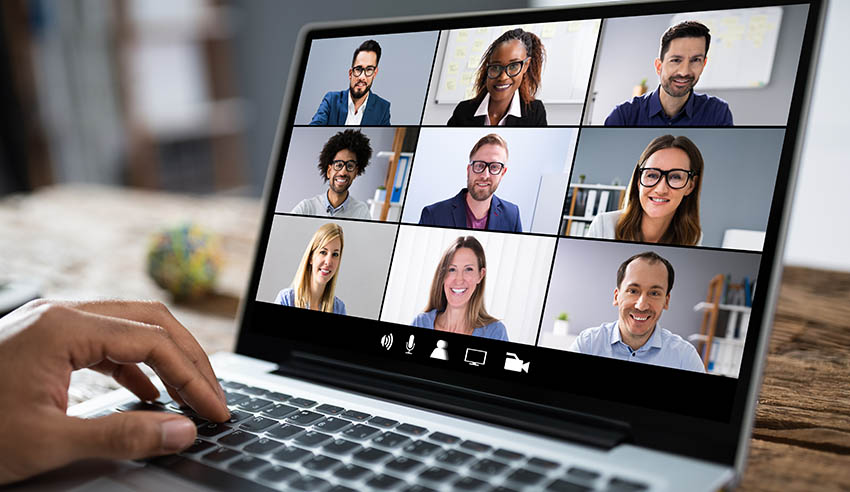 We have all heard of a 90-day plan, but how many of us have ever actually done one? asks Rebecca Houghton.
Many people are currently starting their new jobs remotely which is a disadvantage. Face-to-face onboarding is easier – you can follow your intuition for a few weeks, picking up rich clues about who is who and what matters most, and getting to know people over a casual coffee.
Instead, your onboarding becomes a barrage of Zoom meetings, with uncertain and directionless moments in between.
Let's take a look at five golden rules to think about when starting a new job, which will help you turn your first 90 days into a career advantage:
1. Influence immediately, don't wait
Determining what success looks like in consultation with your stakeholders is one of the most powerful influencing exercises you can conduct and is essential for any leader in their first 90 days.
Get into your boss's diary early to share and refine your 90-day plan with them – it helps to set the scene that you're a proactive leader, checks in with them about their preferred approach and style, and gives you an early sense of direction and feedback.
The simple act of having a 90-day plan creates positive momentum and a framework for people to engage with you, for you to ask questions and for them to make a case to influence you.
This is that rare time when you don't yet have a case for change, so it is the perfect time to lay the groundwork for cut-through when you do.
2. Don't wait for your work to speak for itself 
Many leap into action believing the faster they get on the tools and get things moving, the faster they will see outcomes to prove their value. This is a mistake. Anything you deliver in the first few months runs the risk of being attributed to your predecessor unless you promote it carefully.
If you wait until your work is ready to impress, people will have already lost interest in you. People make up their minds about people very quickly. Project your value before you prove your value.
3. Control your diary before it controls you
Boundaries prevent burnout – and if you don't set boundaries in your first few weeks, you will find them far harder to change in the future.
Ask for a meeting agenda, be clear on why you're attending, shorten your standard meeting times, and ensure they are not just talk-fests.
The busy work of events and meetings will consume you unless you are clear about where and how you want to spend your time.
4. Think strategically before acting operationally
Focus your first 90 days on learning, not fixing. We are programmed to fix things, and this is the fastest way for you to make the error of being too hasty – making decisions without fully understanding what's going on.
Slow down, and spend deliberate time to identify, agree, and secure your early wins. Once you're fully informed, you'll be far more decisive and far more accurate on matters that actually count.
5. Set clear priorities – or be at the mercy of the priorities of others
Defining what success looks like as quickly as possible is your critical enabler. Working with your stakeholders to rapidly define success, focus areas, milestones, and quick wins will give you a leadership profile that will be remembered for the rest of the year, if not longer.
Once your priorities are well researched and established, you can finally turn to your own function and the changes that you're itching to make. And not before!
Planning out your first 90 days, engaging with your team early and projecting your style and approach from day one will transform the impact you can have with your new employer.
Rebecca Houghton is the creator of the 1st 90 Days masterclass and author of IMPACT.