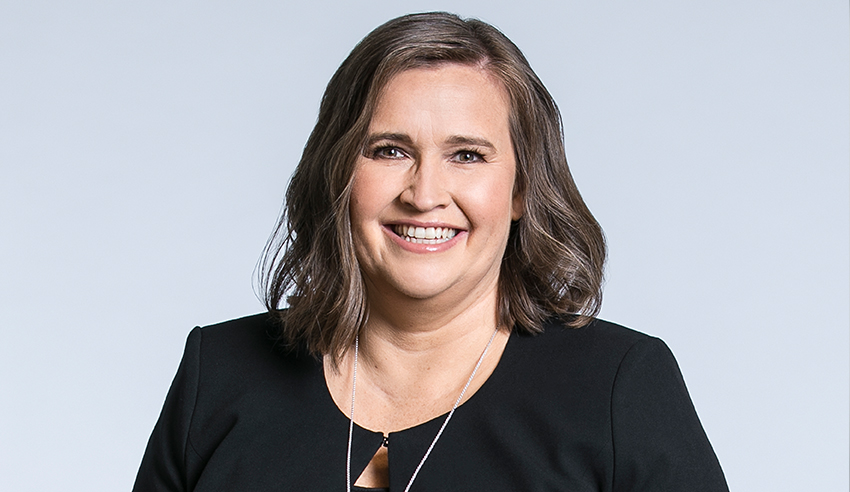 Sex Discrimination Commissioner Kate Jenkins said she has welcomed everyone's view on the legislative changes made by the Morrison government based on the [email protected] report and clarified that while the result was not everything she had hoped for, she's "not giving up" on having the remaining recommendations accepted.
Over 19 months after the [email protected] report was handed down, Parliament has passed the Sex Discrimination and Fair Work (Respect at Work) Amendment Bill 2021 which officially makes sexual harassment a sackable offence and makes clearer, under the act, that harassing a person on the basis of sex is prohibited. 
With the passing of the bill came a lot of disappointment that the federal government had failed to implement all recommendations from the report. During a panel session at the National Summit on Women's Safety, Ms Jenkins clarified that while it would have been preferable to have all implemented, it was not a complete disappointment. 
"The reality is that the government, when they announced their responses, really already declared their intention to move the things they outright accepted and could do quite quickly. They said they want to do them as quickly as possible and I know that was the work that they focused on," Ms Jenkins said, and added: "The government hasn't said no to most of those other recommendations".  
Ms Jenkins clarified that of the 55 recommendations made in the [email protected] report, 12 were legislative. Of those, six were ultimately accepted. In addition to making sexual harassment a sackable offence, employees will now have 24 months to lodge a sexual harassment complaint with the Human Rights Commission. 
The bill also includes a recognition that sexual harassment is a workplace health and safety issue, like bullying, which means victims can apply for an "order to stop sexual harassment" through the Fair Work Commission. Importantly, the legislative changes also close the loophole that previously exempted public officials and judges.
"It's hard to describe disappointment, but I am really keen to explain to people that six of them went in when it could have been none. So on that side, glass half full," Ms Jenkins told the panel. "The other six, it hasn't been a no, and it would have been fabulous if they had all gone through. It wasn't meant to be but I'm not giving up." 
Of the six recommendations that were passed over were additional enforcement powers given to the Human Rights Commission and changes to the Human Rights Commission Act that would allow unions to bring claims to court. 
Ms Jenkins said a major "missed opportunity" was the imposition of a "positive duty" on companies and organisations that would have seen them take steps to prevent sexual harassment, discrimination and victimisation in their workplaces. Ms Jenkins said that on this, and the remaining recommendations, she welcomes more discussions and advocacy to have them all implemented soon. 
"It's not off the agenda, but it is frustrating. Government's don't open the Sex Discrimination Act that much to mend, so I really welcome advocacy that says, 'while you're at it, why don't you do the rest?'. Whoever's in government is in government, so I guess I'm a bit pragmatic about that. I'm not letting go."