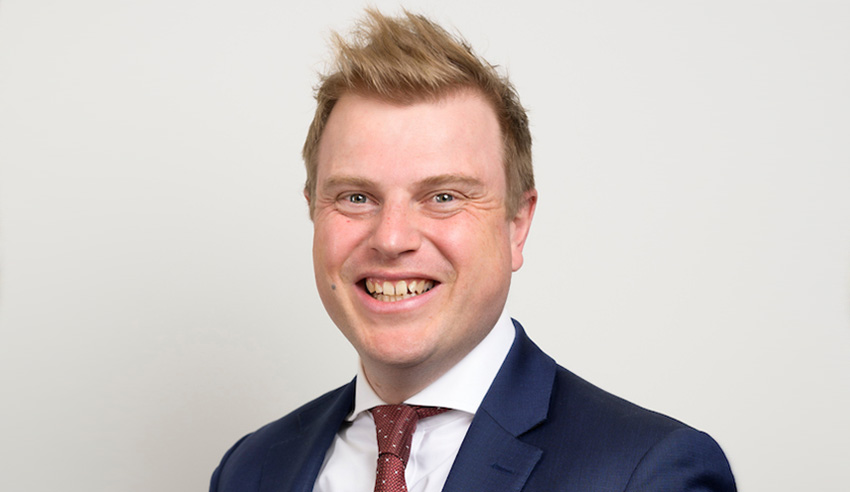 Leveraging social media to market your brand, or yourself, can not only attract young talent but also new clients, according to this special counsel.
James d'Apice is a special counsel at Chamberlains Law Firm, as well as the owner and host of Coffee and a Case Note. The brand is a podcast, as well as a username Mr d'Apice uses on Youtube, Twitter, Facebook, and LinkedIn. Coffee and a Case Note has also amassed over 1,500 followers on Instagram and almost 20,000 followers on TikTok.
Mr d'Apice spoke recently on The Lawyers Weekly Show about marketing his commercial litigation work online, drawing in new clients with TikTok videos and balancing traditional practice methods with social media.
From early on in his career, Mr d'Apice has been drawn to the idea of writing blog posts, giving keynote speeches and having his name appear in the firm newsletter – and has since combined these methods with more contemporary forms of content production.
"The more time passed, the more ingrained the view became that law firms think publishing case notes on their website is good. So apparently people like case notes, and the contemporary form of the internet tends to like videos," he said.
"Wouldn't it be funny if we could somehow try to combine the law firms' appreciation for case notes with the contemporary internet's apparent appreciation of videos?
"I'm not someone who particularly enjoys watching videos online, ironically, but from that thought process was born a project where, now from time to time, I try to summarise a case in my practice area in the most approachable, but also rigorous way I can," Mr d'Apice added.
Approximately once a week or so, Mr d'Apice creates videos explaining "moderately complex" corporate disputes and uses them as a source of branding for Coffee and a Case Note. He's built an audience on social media platforms like TikTok and said it has been "a reasonable source of new client work" in addition to drawing in younger graduates and law students that are less likely to read a law firm blog or newsletter.
"I think the opportunity to speak to the up-and-coming professionals who are earlier on their journey is one of the huge pluses of TikTok. And when I turn my phone around to go, 'Hey, we've got a job. Here's the email address for HR,' we see real purchase with posts like that," he said.  
"So that's a genuine, insignificant part of the TikTok strategy as well, is the client building element."
In addition to attracting new clients and showcasing his work, Mr d'Apice said that using TikTok and other social media has been a lesson in balancing new technology with older, more traditional practice methods.
"Our office has crappy old square carpet tiles, rather than beautiful polished floorboards or anything like that. I'm a timesheet person. I'm a cufflinks-and-tie-and-braces person when I'm in the office. So, it's a fairly traditional-looking practice," he said.
"[But] the way I think about it is that the time I spend engaging with people who are on Twitter or who comment on recent TikToks is the opportunity cost of not going to a networking event and standing there for two hours, glancing at your name tag."
"[Creating a social media presence] is the business building time, the networking time, the marketing time that would be otherwise spent on what you might call more traditional things like networking events that I've chosen to invest in an approach using the internet," Mr d'Apice continued.
"And I think, just to expand on that slightly, the thing that I'm proudest of and the thing that I would recommend to other quote-quote traditional practitioners who might be sitting on the edge of a project like this is the opportunity for leverage."
He compared spending 45 minutes at a networking event to spending 45 minutes turning a case that he's read into a LinkedIn post, a TikTok, a YouTube video, a podcast episode or an image – something that will have an unlimited lifespan on the internet.
"I'm not here shooting anyone to say, you should stop going to networking events and start recording videos," he added.
"But one of the great pieces of satisfaction I take is that the time I invest in reading a case, understanding it and condensing my thoughts helps me be a better lawyer, but I can also leverage that time spent to be a practice-building exercise as well. And that efficiency and leverage brings me great satisfaction."
The transcript of this podcast episode was slightly edited for publishing purposes. To listen to the full conversation with James d'Apice, click below: