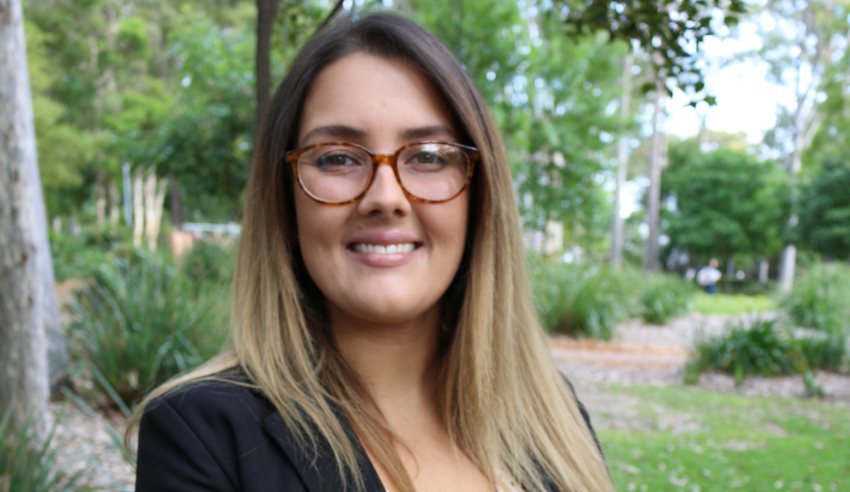 With fresh evidence, Australia's "worst female serial killer" could instead become its worst miscarriage of justice – but what can the justice system learn from this? According to Kathleen Folbigg's lawyer, there are plenty of lessons and opportunities to adjust to new, reliable evidence, introduce a case review commission, and more. 
In 2003, Kathleen Folbigg was convicted of the manslaughter of her son Caleb and the murders of her three other children, Patrick, Sarah and Laura. At the time, the prosecution argued that the deaths of three or more infants must be murder until proven otherwise and then cherrypicked "confessions" from her diaries. With new scientific evidence, those arguments were thrown further into doubt. 
The crux of a petition to free Ms Folbigg – backed by leading medical and science experts – is based on the full genomic sequencing of Ms Folbigg and her children. It found that Ms Folbigg had an unreported cardiac mutation known commonly as the CALM2 gene (which she passed to her two daughters), which controls how calcium is transported in and out of heart cells. Studies found variations can cause death and cardiac arrythmias/arrests in young children, as it had for Sarah and Laura. 
Caleb and Patrick's genomes showed a separate rare genetic variant in the BSN gene, with studies in mice linking it to early epileptic fits. Although scientists have acknowledged more research would be needed for these two children, Patrick was diagnosed with epilepsy before he died and Caleb had a floppy larynx. Patrick's death certificate recorded epilepsy as the cause of death.
Ms Folbigg's solicitor behind the petition, Rhanee Rego, told The Lawyers Weekly Show that the ability to sequence the human genome and identify novel mutations, such as the CALM2 gene, "could never have been imagined" in 2003 when Ms Folbigg was convicted. Now that it can, it demonstrates the strength of natural causes of death for each child and Ms Folbigg should be pardoned immediately. 
"Indeed, knowledge about this mutation developed in the last few years, ever since the inquiry. More children are being added to this awful registry of known deaths and it only further reveals how complex, sudden and unexpected deaths are and sends a warning to the legal system that just because we couldn't identify an exact cause of infant death before does not mean that we can't now," Ms Rego explained.
In 2015, Ms Folbigg's legal team submitted a petition for an inquiry on the basis that one of the world-leading pathologists – and Australia's leading pathologist – Professor Stephen Cordner reviewed the entire pathology relating to these children. Over three years later, the inquiry was ordered and the "evidence" rereviewed. 
The inquiry heard from a range of experts in the areas of forensic pathology, neurology, cardiology, infection, immunology and genetics. Notably, three eminent pathologists, including Professor Cordner, each agreed on a natural cause of death for each child. This inquiry would also be the first time Ms Folbigg shared her side of the story in relation to her infamous diaries. 
"That's three pathologists in consensus. Indeed, in my research, I've never heard of three pathologists agreeing on that and someone still remaining in prison. So that was quite significant really, that there is an actual cause of death," Ms Rego said. 
Despite these expert opinions, the inquiry found "no reasonable doubt" as to the Ms Folbigg's convictions. This in turn led to a judicial review of the Inquiry findings this year in the NSW Court of Appeal where Ms Folbigg's legal team argued that the inquiry had made several errors in law, but this attempt to have her freed from bars was again shut down. 
The petition to the Governor of NSW launched in March by Rhanee Rego and Dr Robert Cavanagh (separately to the judicial review in the Court of Appeal) for the pardon of Ms Folbigg argues that she should be released based on the "significant positive evidence of natural causes". If she is not freed, the petition warns that Ms Folbigg's case establishes a "dangerous precedent" as it means that "cogent medical and scientific evidence can simply be ignored in preference to subjective interpretations of circumstantial evidence". 
"Ms Folbigg has suffered and continues to suffer emotional and psychological trauma and physical abuse in custody. She has endured the death of her children and has been wrongfully incarcerated because the justice system has failed her," Ms Rego said. 
What legislative options are left for Ms Folbigg?
Ms Rego said that unlike other states and territories, NSW has a piece of legislation called the Crimes (Appeal and Review) Act 2001 that deals with post-conviction reviews. This legislation essentially gives people two avenues: a petition to the Governor – which Ms Folbigg has invoked on two occasions now– and a review application to the Supreme Court. 
"Because of the ongoing nature of this case, I am a little limited in what I can say in relation to next steps, but what I can say with certainty is it is our view that this does not end the avenues available to Ms Folbigg if she is not pardoned," Ms Rego said. 
If Ms Folbigg is pardoned, Ms Rego clarified that this does not mean her convictions are quashed. Instead, she will need to go to the Court of Criminal Appeal to have her convictions overturned. In that sense, Ms Rego said, the new evidence will be tested and will form part of any future proceedings in the Court of Criminal Appeal. 
Ms Rego said that she hopes that reform will result from Ms Folbigg's tragic case, specifically in the form of the establishment of a Criminal Case Review Commission. This already exists in the UK, Scotland, Norway and most recently New Zealand. Canada has become the most recent to announce they too will be establishing the commission. Ms Rego said it is a "really pioneering model in post-conviction review" because it is so independent from politicians. 
"It's been documented that when you put miscarriages of justice in hands of politicians – whether there is conflict, or the perception of conflict – there are serious concerns in relation to the fairness of the outcomes," Ms Rego explained. "There's a very good case for the establishment of a Commonwealth Case Review Commission, which would be tasked with investigating these cases and referring meritorious cases the appeal court." 
Circumstantial evidence versus real, scientific facts
For anyone who has known about this case, Ms Folbigg's diary entries featured as the central piece of evidence against her, Ms Rego said. The prosecution encouraged the jury to read parts of the diaries as a "virtual admission of guilt", which Ms Rego said is perplexing "because it's either an admission or it's not at law". Ms Folbigg's diary entries are not, as the prosecution put it, proof of the murders.
Further, out of all the diaries used during the trial – which consisted of the 10-year time period in which Ms Folbigg's children died – there were over 40,000 words written but around 30 were "cherry-picked" and used as demonstrations of guilt. Ms Rego added that there is no evidence to suggest that anyone during the trial read the diaries in full, "which is an obvious concern when you're taking anything out of context". 
Asked whether this new scientific evidence should trump the diaries, Ms Rego said: "Hard fact should always be listened to in preference to circumstantial evidence. Where you have leading experts giving cause of death and indeed in consensus about it, journals in which a grieving mother and a traumatised woman was writing could hardly be probative in preference to the hard scientific facts."
During the inquiry, the commissioner indicated that he did not want a psychiatrist to "what the words of the diary mean or about the fact that a mother who had lost her babies would be upset and emotional and so on", Ms Rego said. Instead, she and Ms Folbigg's other petition lawyer, Dr Robert Cavanagh, asked their own experts. 
"We weren't able to properly contextualise Ms Folbigg's diary entries at that point, but certainly the Attorney-General will soon receive some really excellent expert reports from these amazing experts who were working pro bono to demonstrate that [the inquiry and the trial] got it wrong," Ms Rego said on the podcast. 
Importantly, Ms Folbigg never wrote an actual admission of murdering her children. Instead, the diary entries taken "out of context" were things like "Sarah left with a bit of help" and "I feel guilt". Ms Rego said this can hardly be construed as a straight legal confession and emphasises the need for courts to be extremely cautious in admitting evidence of this kind and the need for expert evidence to assist judicial and juror assessment. 
"So [Ms Folbigg's] writing from a traumatised position, trying to make sense of it herself. What has been fascinating about this is that pretty much in the complete case history, since trial, it's been men sitting in judgement of her with no experience of being a woman and no experience of motherhood, and indeed probably no experience losing four children. And they felt qualified to sit there and tell the world what she meant," she said.
Ms Rego said this case and the new science highlight the need for a change in the way the law assesses the reliability of expert evidence. She said it is her hope, Dr Cavanagh's hope and Ms Folbigg's that if something good is taken from this matter, it's that "miscarriages of justice are a gift, in some sense, and an opportunity to make change". If courts do not, "we have lost out on a really important opportunity". 
"We need to make sure that the laws are fair for everyone. This case should be of concern to everyone because it establishes that hard scientific facts can be pushed aside in preference of subjective interpretations of circumstantial evidence. That is scary, frankly, and something that every lawyer and every person should be concerned about. So it's not just about Ms Folbigg," Ms Rego said. 
Listen to the entire episode here.
If you have any questions about this episode and Ms Folbigg's case, send us an email at This email address is being protected from spambots. You need JavaScript enabled to view it. for any future episodes or other content.
If you like this episode, show your support by rating us or leaving a review on Apple Podcasts (The Lawyers Weekly Show) and by following Lawyers Weekly on social media: Facebook, Twitter, LinkedIn and our new Instagram.  
If you have any other topics in mind or if you would like to lend your voice to the show, email This email address is being protected from spambots. You need JavaScript enabled to view it. for more insights!