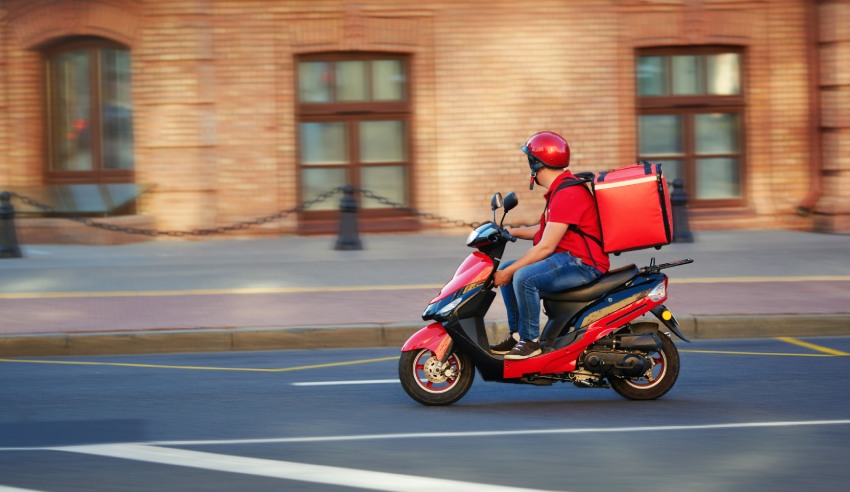 Amendments are urgently necessary to protect workers in the gig economy, according to Shine Lawyers.
The firm has written to the Victorian Attorney-General to demand amendments to the Workplace Injury Rehabilitation and Compensation Act 2013, asking for the legal definition of a worker to be updated to include the gig economy.
"Reform is dearly and urgently needed to clarify that gig economy workers are 'workers' for Victorian WorkCover purposes. Shine Lawyers, therefore, calls on the Victorian government to protect the rights of vulnerable gig economy workers," the firm wrote.
Tamara Wright, associate at Shine Lawyers, said that amendments to the act would provide clarity for gig economy workers and mean they have access to support if injured on the job.
"Currently, Victorian laws mean that gig economy workers may be put in harm's way without a safety net. The Victorian WorkCover legislation requires injured workers to first establish that they fit the legal definition of being a 'worker'. This test is applied on a case-by-case basis, considering the worker's particular situation," she said.
"Due to varied judgments and Fair Work Commission rulings, it is unclear whether gig economy workers fit this definition. Therefore, gig economy workers often face protracted and expensive litigation to prove their eligibility.
"Once eligibility is proven by a worker, they can access entitlements under the Victorian WorkCover scheme, including payment of reasonable and necessary medical expenses, income support for periods of incapacity for work, and vocational assistance and retraining support. Amendments to the Victorian WorkCover legislation will provide clarity and remove this complexity to help injured gig economy workers access crucial support," Ms Wright added.
For lawyers working in this space, understanding recent rulings and judgments is important to best support clients working in the gig economy – particularly as the industry is only growing moving forward.
"A high proportion of gig economy workers are migrants and visitors to Australia. These workers are often not familiar with our legal system, what rights they may have and how to fight for them. Therefore, lawyers practising in personal injuries can assist in improving access to justice by ensuring they are reaching out to their local communities and contacts to spread information to injured gig economy workers who may not otherwise understand that lawyers can assist them with this issue," Ms Wright added.
"It's also important to understand that if gig economy workers have been injured because of a transport accident, then they may access entitlements under the Transport Accident Act 1986 (Vic). If injured gig economy workers do not present to a hospital following their injury, they are often unaware of this potential avenue of support."
Last year, the Victorian government conducted an inquiry into the Victorian on-demand workforce. It noted that although gig economy workers are covered by WorkCover, it also noted that "addressing the many uncertainties presented by the gig economy will involve amendment to federal laws, outside the Victorian government's control," according to Ms Wright.
"This process is likely to be protracted, involving a multitude of moving parts from taxation law to federal industrial law.
"We have instead suggested an amendment to Victorian WorkCover legislation which would enable the Victorian government to act with haste and prioritise this important safety issue. It is unnecessary for this issue to be put on hold until a national approach can be agreed, a process likely to take a significant period of time," she added.
"This proposed change has the support of Samantha Ratnam, leader of the Victorian Greens. Samantha is an influential crossbencher, and the state government often relies on her support to pass legislation through the upper house. We are grateful to Samantha for sticking up for the rights of vulnerable gig economy workers and hope to build on this support."