Goodbye job applications, hello dream career
Seize control of your career and design the future you deserve with
'Kaleidoscope justice': Victim-survivors' experiences shape recommendations
Across 91 major recommendations that include alternatives to criminal trials and an independent body, the Victorian Law Reform Commission has proposed a plan for reforming the nature of the justice system to better respond to victim-survivors' needs for support, acknowledgement and participation throughout the trial processes.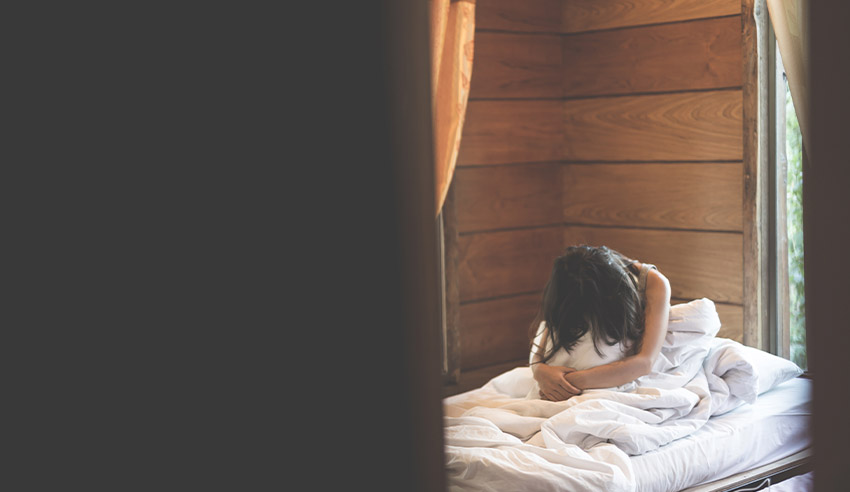 In hearing the emotional stories of sexual violence from victim-survivors who fronted the courts to pursue justice, the Victorian Law Reform Commission (VLRC) heard that the "complex, shifting and multi-dimensional" nature of the justice system for these crimes had left many women restricted from accessing appropriate support, acknowledgement of their experiences and, in many cases, a voice of their own.
You're out of free articles for this month
To continue reading the rest of this article, please log in.
Create free account to get unlimited news articles and more!
In one story shared in the VLRC's Improving the Justice System Response to Sexual Offences report – which involved a major 18-month inquiry, 99 consultations, and 71 submissions – one victim-survivor said she does not have hope for change: "I don't even blame the police as much as our laws. The laws aren't written to protect me."
This story and many others were heard for the VLRC's 91 recommendations, which include community education, additional research, initiatives to ensure all people have access to reporting systems, support for minor communities and a training period to ensure all people in the criminal justice system are suitably specialised.
"Research indicates that when the legal process is fair, victims are more satisfied with it, which can be more important than the outcome of the legal process itself. People are more satisfied if they know they have been listened to, believed and treated with respect," the report found. "For some victim survivors, this will mean being kept informed of the progress of their case. Others might care more about the quality and accuracy of decisions made and their ability to challenge them."
In curating responses to improve its recommendations, VLRC asked victim-survivors what they wanted to see changed in the justice system. For many, the first need was for information, which would mean having plain language that is easily accessible about how the justice system works, what people within the criminal justice system do and what the main turning points and likely outcomes may be.
Two respondents used the term "kaleidoscopic justice" to describe the complex system of justice for sexual violence. Through the interviews with VCAT, they explained how justice can mean different things for different people and how people's views of justice and the justice system may change over time.
One victim-survivor told VLRC that the court system is made up of processes and requirements that "she could never understand". In addition to this lack of information, the victim-survivors said that there is a greater need for participation in these trials, which covers their requests in being part of having their interests represented during the proceedings, such as during cross-examinations of the accused.
On the need for more participation in court processes and decisions, a victim-survivor said: "As a victim, you don't have the power to object. The barrister said I had an affair when it was a sexual assault. You don't get to consent to these statements. I did get assistance to write a victim impact statement, so it didn't get thrown out. But you don't have the power in this position. You are utterly erased."
VIEW ALL
Victim-survivors told VCAT that they hoped courts would also improve the validation they could receive during the process, support they could access, accountability they can achieve, and hear judges and court staff denounce sexual violence. The victim-survivors added that it was important they also had a voice.
"The focus here is on the opportunity for victim survivors to tell their full story of what happened to them, rather than limiting their account to what is legally relevant. It is also important that victim survivors are able to tell their story in a significant setting, such as in a justice process or hearing, where it is publicly and officially acknowledged. Several victim survivors we spoke with made positive comments about the opportunity to share their story with us," VCAT said in its report.
To improve their experiences with the justice system, VCAT recommended that the time has come for restorative justice and other alternatives to criminal trials. This would also mean ensuring the state assists victim-survivors with taking civil action against those who assaulted them and making it easier for victims-survivors to access financial assistance and acknowledgement of what happened to them.
Criminal trials should be made less traumatic for victim-survivors by ensuring all staff are specialists, giving juries better directions, providing more communication and assistance, and making sure there is better protection methods in place. There should also be an enforceable duty on employers and others – such as universities – to eliminate sexual violence and harassment from the workplace and its culture.
In terms of legislative changes, VLRC recommended a stronger model of affirmative consent that requires a person to take steps to ascertain that consent. There should also be stronger laws on stealthing and image-based abuse.
VLRC also wants a world-first commission for sexual safety to provide leadership, raise public awareness and deliver reforms. This will need to be a "systems-wide" approach that takes into account current modes of service delivery while ensuring that there is one independent body in charge of seeing its recommendations through.
"Establishing such a body will send a strong signal to the community about the priority the government places on tackling sexual violence and improving responses to it. This body should work closely with existing organisations within the system responding to sexual violence and should coordinate the way these organisations are working together to drive reform," VLRC recommended.
Another major recommendation is to make reporting easier by providing more options. VLRC said there should be a central gateway to information and that victims should be able to report sexual offending confidentially online. Community agencies that represent diverse communities should play a role, and police will need better training in responding to how victim-survivors are reporting the crime.
Commenting on these recommendations, VLRC chair the Honourable Tony North QC said: "Justice looks different to different people. No single approach holds all the answers, we need a suite of options. That is why this report makes 91 recommendations across all parts of the system."
Find all 91 recommendations here.