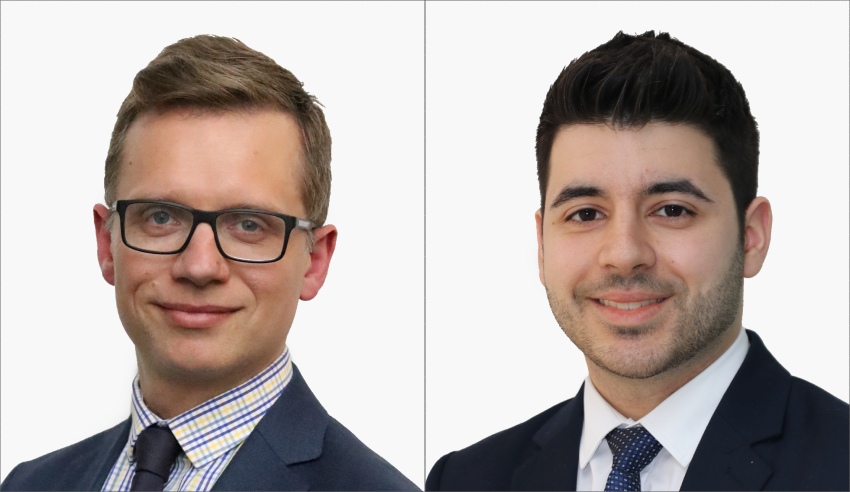 With Australia's state borders opening and international travel resuming, all businesses will have to review the way they operate and connect with their customer base and clients to ensure they remain viable as we adjust to a "COVID normal" life, according to this law firm.
Coupled with the easing of many social restrictions, including density limits at public and private gatherings, cities and states across the country are expected to experience an abrupt surge in locally acquired COVID-19 cases, hospitalisations, quarantining, and general business interruptions from affected staff and temporary closures.
In conversation with Lawyers Weekly, Commercial & Legal partner Nicholas Graham and solicitor Evangelos Toskas said that this means it's increasingly important for businesses to implement an effective COVID-19 management policy post-pandemic.
"Businesses must be proactive with their COVID-19 management plans to ensure that they maintain the position they had in the market pre-COVID-19, or use this as an opportunity to capitalise on the market and obtain an advantage on their competitors," they said.  
"The regulatory landscape that businesses now face is changing rapidly, almost daily, and those businesses who fail to keep up will likely see a decrease in revenue or market share. Coupled with increased social pressures and demands that businesses are ahead of the potential risks that COVID-19 poses to the community, it is essential that businesses invest in an effective COVID-19 management policy to reap the rewards at a later date and keep the community safe."
The pair said that plans like these will be important for businesses in order for them to effectively navigate and manage the risks associated with COVID-19.
"An effective COVID-19 management policy will allow businesses to navigate the myriad of complexities that COVID-19 brings from a legal, regulatory and management perspective. If businesses fail to implement such policies, there is the potential that they will face legal risks, such as potential WHS prosecutions or worker's compensation liability," they said.
"That said, there's no 'one size fits all' approach and businesses must seek bespoke advice to mitigate their risks."
Additionally, businesses should get a professional risk assessment as soon as they can.
"This will allow an independent expert to consider the business' operations from a bird's-eye perspective and to really determine where the business' risks lie. There is no point in having the best products if your customers are at risk by attending your store in person," Mr Graham and Mr Toskas added.
"The consequences that this could have could be catastrophic, not only from a legal perspective, but from the point of maintaining a solid reputation in the marketplace. Businesses must look to engage the experts and consider the tough issues, such as vaccine mandates and other human resource policies sooner rather than later."
As a result of many staff returning to the office, many businesses have looked to introduce vaccine mandates in the workplace to protect their staff and customers. According to Mr Graham, this could lead to widespread concern among business owners as to the legality of vaccine mandates and the potential impact that taking this approach to COVID-19 management might have on their businesses – but is 100 per cent legal and at the discretion of an organisation.
"Following a comprehensive and bespoke risk assessment, a business can make the decision whether or not to introduce a vaccine mandate. The viability of a vaccine mandate turns upon a number of factors, including the nature of the job, the number of employees in the workplace and the workplace itself," Mr Graham and Mr Toskas said.
"An expert legal advisor will be able to determine the viability of a vaccine mandate after considering these factors. Vaccine mandates can be an incredibly useful tool to manage a business' risks under the right circumstances, but that is not to say that all businesses will benefit from a vaccine mandate. Ultimately, such a decision is a complex one to be made only after considering many factors."
Mr Graham and Mr Toskas added that following a professional risk assessment, it "becomes a commercial decision for each business as to how far they wish to take their COVID-19 management plans to effectively manage the identified risks."
"All businesses must seek expert advice and have a comprehensive risk assessment undertaken now. This will allow businesses to make the big decisions surrounding vaccine mandates, management of their staff and workplace policies," they added.
"If businesses fail to do this, they are ultimately walking a fine line in terms of their risk and it is likely they will be unprepared for when these issues inevitably pop up in their workplace."