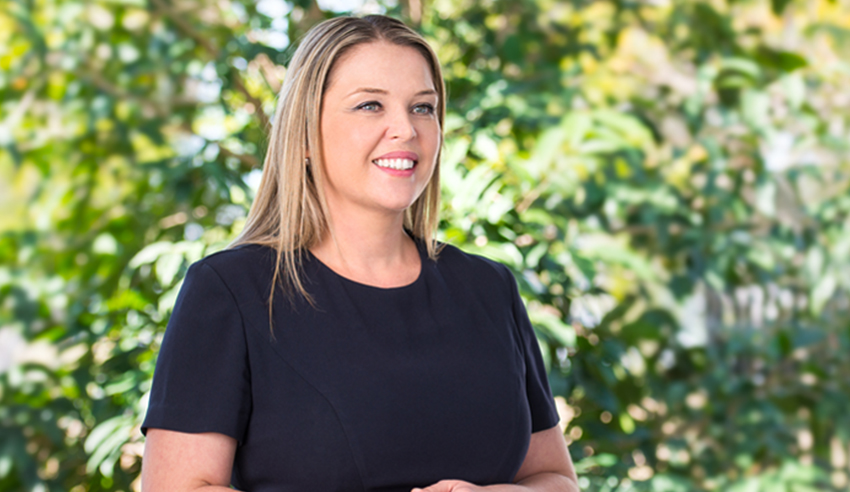 COVID-19 has paved the way for a number of exciting opportunities in the medical law space, according to this medical lawyer.
Clare Eves is the national practice leader in medical law at Shine Lawyers. She spoke recently on the Lawyers Weekly Show about the medical law space and some of the issues, challenges and opportunities within it.
"Medical law is something that I never set out to get into that practice area ultimately, but it's one that I feel my path has just led me there, really organically. And I love working in the space because technically, it's very challenging," she said.  
"You've got a technical challenge around the legal and the medical side. And often, your clients are ones that are just really rewarding to work with. I've always had a bit of an interest in rehabilitation and the medical space, which has led me to this point."
Ms Eves grew up in Hull, England, around lots of rugby and became "fascinated" with the world of medicine after seeing players in and out of hospitals and in physiotherapy.
"My first love was to actually be a physiotherapist, and I studied law, biology and psychology, with a view [of] going to university to do a sports science degree. And I think I figured out through that process, my brain is not very science-wired and is very much more geared towards the legal profession.
"I really loved a lot of the challenges that people were having and how the law just gave them that platform to just navigate for justice at the end and underpinning that, there was always somebody there helping them, helping them get through that process. And that very organically just led me into the legal profession," she added.
"Representing the clients and supporting clients through the process has been a really easy way [to stay in the medical field], helping them navigate a path post-injury. It's not just looking at navigating a really complex legal system. It's about getting them a whole new life and a whole new start and back to being part of their community again."
However, in the last 18 months, Ms Eves said there had been a number of challenges posed by COVID-19.
"For people generally in the medical space, there's been a real lack of what might be deemed elective or semi elective surgeries if they're not an urgent medical procedure. And then we've also had to contend with this whole new world around vaccines, and the vaccine has been a hugely contentious issue for some people but for some people actually getting the vaccine, there have been some adverse outcomes around that," she explained.
"We did a fair bit of campaigning and lobbying actually, quite early in the piece around a no-fault scheme for the vaccines, for people who are truly one of the unfortunate or unlucky ones that have a risk that has eventuated or materialised. There's been a lot of challenges, I think, for patients. In the medical law space, it's brought those additional challenges because it's taken a lot of doctors away from their day-to-day work."
Despite these challenges and a number of newer issues impacting the medical law space, there's been no real legislative change as of late – something which Ms Eves said has been somewhat of a blessing in disguise.
"We've had things like the Voluntary Assisted Dying Bill in Queensland. Also, a lot of work that's been done by the royal commission into disability, but there's no real legislation on the horizon that's really impacting the medical law space. Things like the NDIA and NDIS have had quite an impact on injury litigation in the medical law space quite generally," she added.
"When people are accessing those schemes, that potentially takes away from the claim component, but I think, fortunately, we are looking to be in a bit of an untouched area for the next few years because we've had a lot of restrictions early on in the early 2000s, which really has impacted what people can claim for and how they navigate these claims, which has meant a lot of claims aren't viable unless they are major injuries, which has been really unfortunate and taken a lot of opportunities and rights away from people. At the moment, we are looking a little bit untouched, which is really nice."
Overall, Ms Eves concluded that the medical law space was an exciting place to be post-pandemic, with a number of new opportunities on the horizon.
"I think it is a really exciting opportunity post-pandemic. When we first had COVID-19 hit, we were probably about 80 per cent electronic for medical law. We've since become fully electronic. It's made people's workplaces a lot more portable, and we've had a lot more flexibility, as you've said. I've had my team in Melbourne and Sydney who have really done it tough. Some of them have got small children, so trying to utilise some of this as a positive moving forward," she said.
"We've all seen that we can work in different environments. We can work from home; we can work on the virtual platform. I'm hoping it is going to make things a bit more flexible because we've proved we can do it, and we've proved we can do it quite well."
The transcript of this podcast episode was slightly edited for publishing purposes. To listen to the full conversation with Clare Eves, click below: