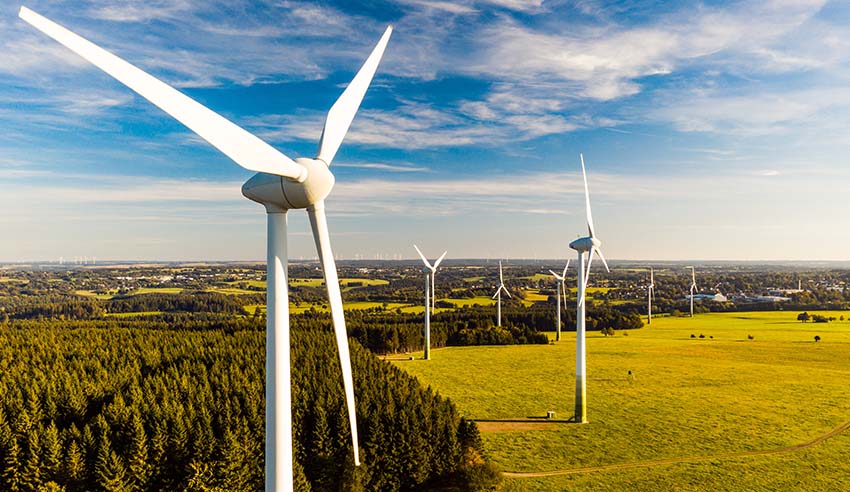 Australia must continue to develop its green hydrogen industry and capabilities, according to a new report from Hamilton Locke.
In the newest edition of Hamilton Locke's New Energy Quarterly, the firm predicts that green hydrogen (GH2) is the fuel of the future and will turbocharge the world's decarbonisation journey.
"Australia is in a privileged position and must capitalize on its competitive advantages as a GH2 exporter (our abundance of cheap renewable energy sources) and continue to develop its GH2 industry (through both supply and demand incentives) to ensure that we are the future GH2 superpower," the firm stated.
The Australian federal government recently committed to getting to net zero by 2050 and unveiled its Clean Hydrogen Industrial Hubs Grant Program worth $464 million in September this year.
"The hype around green hydrogen (GH2) is real. GH2 is widely regarded as the future fuel that will drive Australia and the rest of the world to net-zero. This hype is largely based on numerous uses that GH2 can be put towards – from heating homes and frying pans to assisting hard to abate industries reduce and ultimately eliminate their CO2 emissions," the report stated.
"The latter is the reason GH2 is garnering so much support as industries that have traditionally been anxious about the global push to decarbonise now have a viable alternative to fossil fuels that can satisfy their needs. Industries such as the shipping, aviation, and steel industry can now see a future in which they exist. GH2 provides an opportunity where households' and heavy industry interests are aligned and one does not have to suffer at the expense of the other."
According to the report, Australia has a significant advantage when it comes to exporting GH2 due to our close proximity to Asia and strong trading relationships, as well as extensive renewable energy supply sources and sophisticated port structure.
Most states and territories across the country have already set up GH2 funding programs – and according to the report, the continuation of these funding programs will be crucial in driving down the costs of production of GH2 and incentivising investment in GH2 projects that would not otherwise be commercially viable.
"A developed GH2 industry will not only contribute to a cleaner environment and accelerate the achievement of net-zero by 2050, but will strengthen Australia's industrial competitiveness globally and create jobs and economic growth at home," the report stated.
"It should also stabilise Australia's electricity grid which in turn should reduce electricity costs for Australian consumers. The benefits of jumping on the GH2 bus and seizing the GH2 opportunity are therefore clear. Rather than just pie in the sky ideals, the time for the promotion and implementation of GH2 as a leading renewable energy source is now."
Furthermore, the report warns that Australia must make climate change, renewable energy and the green economy a broad focus of foreign policy. According to the report, building bilateral and regional relationships in the renewable energy sector and building capacity to negotiate and support Australian renewable energy businesses will play a critical role in helping break into international markets.
"We risk missing out on opportunities if we do not act effectively on promoting Australian renewable energy capabilities. In recent months, the Green Economy Agreement with Singapore has been a good start and hopefully, there are more positive outcomes ahead," the report stated.
"Now the green light has been given, the Department of Foreign Affairs and Trade and Austrade should move quickly and become a proactive supporter of Australian renewable energy businesses throughout the world and within the region which will help to secure new opportunities."