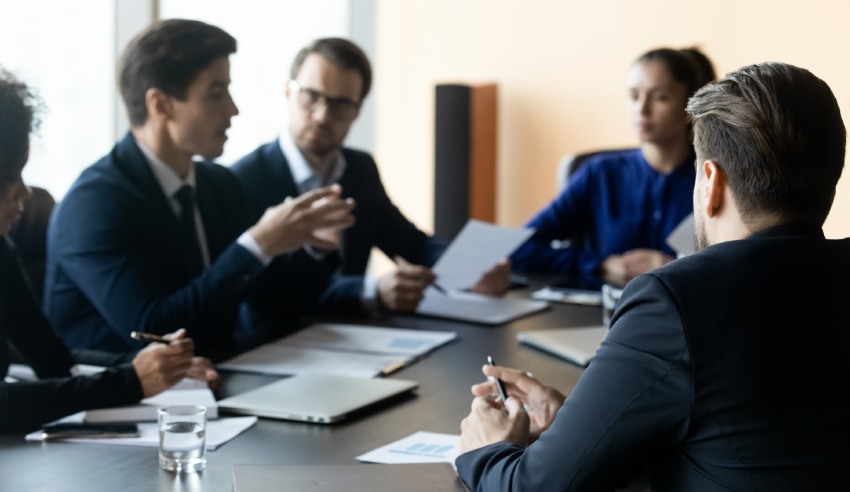 Despite there being good reason for caution, accelerated business transformation will continue to drive M&A in 2022, according to a new M&A report from HSF.
Last week, international firm Herbert Smith Freehills published its fifth annual global M&A report, M&A in 2022: FOMO overcomes FOGO.
After a global record year in M&A transactions in 2021, the report identifies continued drivers for strong activity in 2022. According to the report, initial pandemic-related FOGO (fear of going out) has largely been replaced with FOMO (fear of missing out) on the new opportunities that it is presenting.
HSF identifies the most important legal issues in global M&A in the report, including ESG taking centre stage, active shareholders impacting deals, the surge in public M&A in leading markets and the impact of foreign direct investment regimes.
According to the firm's head of global M&A, Gavin Davies, corporates are determined to emerge from the pandemic as the winners and not the losers from this historic moment, and sponsors recall the successes of those who invested in the aftermath of the global financial crisis.
"In 2021, corporates focused with ever more urgency on M&A, as a response to the imperative of building resilience, and as a fast-track to the imperative of fundamental business transformation," he said.  
"Private capital focused on deploying record levels of dry powder, fuelled by buoyant debt markets, with FOMO of the once-in-a-lifetime opportunities thrown up by the pandemic. This currently looks set to continue at the same pace into 2022."
However, the report also identifies some reasons for caution and states that "variant concerns will continue to threaten expectations of vaccine-led economic rebound".
"There has also been no cooling of geopolitical tensions, as acute as ever in China's relations with the West, and the UK's relationship with Europe, as well as other conflicts around the world. But geopolitical headwinds have been accepted as the new normal by deal participants for a few years now, and the M&A market has proved its ultimate resilience in taking the pandemic in its stride," according to the report.
In addition, the report predicts more business failures, particularly when the end of government support measures around the world is fully felt, but there has not yet been the level of distressed M&A that practitioners braced themselves for back in 2020.
"There is good reason for caution. Inflationary worries currently top the list of concerns, and are where attention will be most focused in 2022. But the long-term theme of accelerated business transformation that is driving so much of M&A – most clearly in digital transformation, decarbonisation of the energy sector, and the central place ESG is assuming in global investment – is not going out of fashion anytime soon," Mr Davies added.
"Pandemic-related FOGO (fear of going out) is a reality for some. But for now, M&A is still partying hard to the music of this global tune, and shows no intention of heading back into lockdown just yet."