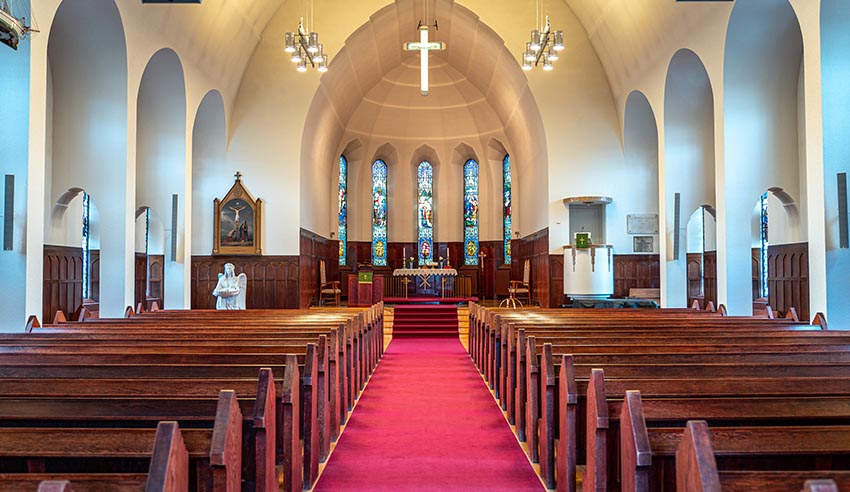 A ruling in favour of a child sexual abuse victim who sued the Catholic Church has provided clarity around the definitions of vicarious liability in institutional child abuse cases and, as part of the decision, opened up new legal avenues for other victims.
Content warning: Child sexual abuse
In an "Australian first", Justice Jack Forrest ruled that a diocese or bishop can be held vicariously liable for the lawful or unlawful actions of a priest appointed by a bishop. Until recently, seeking vicarious liability was restricted to when an employer was responsible for the acts and the behaviour of their employees.
In 1971, the plaintiff – known to the courts as DP – was sexually abused in his home by convicted paedophile Father Bryan Coffey, who had visited in the context of his duties. While the diocese argued that vicarious liability could only apply if a priest is a formal employee, DP was successful in convincing the court that it should be liable even if that definition had never applied to Father Coffey in his work as a priest.
In addition to there never being a binding authority on this issue until now, Ken Cush & Associations special counsel Sangeeta Sharmin said the ruling is a "critically important" decision by the courts for other survivors of institutional abuse.
The court held that by reason of the close relationship between the bishop, diocese and the Catholic community in DP's hometown, the diocese's general control over Father Coffey's roles and duties within the parish – as well as his role as an assistant parish priest – placed him in a position of power and intimacy, which allowed him the opportunity to take advantage of DP in his home.
Justice Forrest found that the diocese had the right to exercise control over certain aspects of a priests' work, including visits to parishioners' homes and interacting with families and their children. Therefore, the practice of attending homes, even for social visits and functions, fell under the definition of pastoral work.
"This case marks the first time in Australia that a decision exercises attribution of liability to a diocese/bishop for the acts of the predatory priest or assistance priest that he/she oversees," Ms Sharmin said, adding that it also shows "that bishops and church leaders can no longer avoid responsibility by using a technical argument that the abuse did not arise from confidence in the clerical collar".
As part of the matter, the court had to determine whether the convicted priest had actually carried out the abuse. To support DP's application, the judge considered and accepted the statements from 10 other victims who came forward.
DP was awarded $230,000 for symptoms related to the abuse from 2018 onwards, out-of-pocket expenses and an award of aggravated damages for breach of trust.
"This verdict, along with the courage of our clients, has shown that in fighting for the rights of that five-year-old version of himself, [he has helped] countless other victims of Church abuse," Ms Sharmin said. "The [employment] argument will no longer be able to be used as a shield by Catholic institutions."