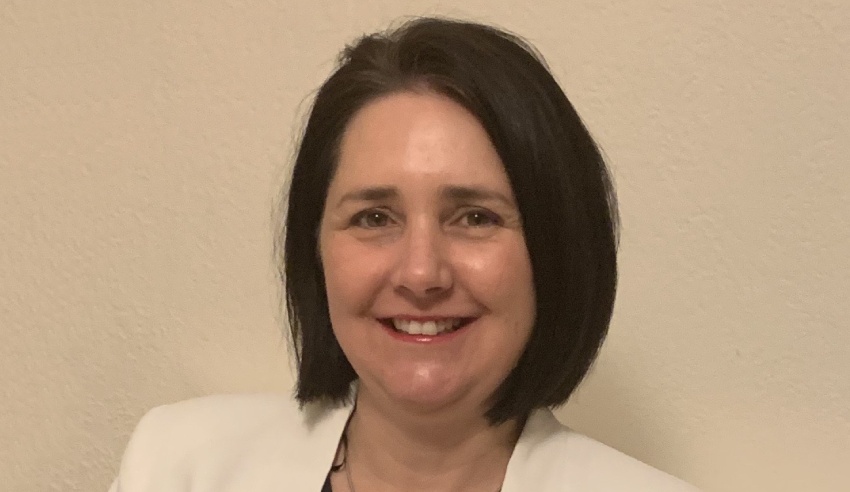 As demand for not-for-profit legal services increases, the family court system needs "urgent reforms", argues this Women's Legal Service lawyer.
The Women's Legal Service Victoria has increased their legal outreach services by over 60 per cent after COVID-19 took a toll on many disadvantaged women across the country.
Tania Clarke, manager of policy and campaigns at Women's Legal Service Victoria and Not-for-profit Lawyer of the Year at last year's Women in Law Awards, said that working in the not-for-profit space has allowed her to positively impact the lives of her clients and women in need.
"Family violence victims going through relationship breakdown regularly deal with multiple pieces of legislation and several different jurisdictions. Women's Legal is unique in the community legal sector as it has developed cross jurisdictional expertise in a number of areas of law that are relevant to women experiencing violence," she said.
"While the focus of my work is family law reform, this area often intersects with child protection law, family violence law and also at the federal level in migration law. The expertise of our lawyers is complemented by our financial counsellors and social workers, who are able to shed light on the non-legal issues that family violence victim-survivors experience and support them through it."
During the height of the pandemic, women and children experiencing family violence were "greatly impacted", with many having to stay in dangerous home situations during statewide lockdowns.
"Demand for our services has increased, as women try to protect themselves and their children from harm, or work towards a safe and equitable separation from their partner. Our legal outreach services increased by 67 per cent this year, and our complex legal casework increased by 24 per cent," Ms Clarke added.
To combat this increase, the Women's Legal Service has been working closely with the courts to develop new initiatives in response to new and emerging trends brought on by the pandemic.
"One initiative we worked on with the Honourable Chief Justice of the Federal Circuit and Family Court of Australia (FCFCOA), William Alstergren, was the creation of the national COVID List. The list fast-tracks urgent family law issues that have arisen due to the unique circumstances of the pandemic," Ms Clarke said.
"In working closely with the Chief Justice, we were able to ensure that the list addressed the many safety issues our clients were experiencing, such as children being withheld by controlling former partners. By sharing our clients' stories, the court was made aware of how the pandemic was being weaponised by family violence perpetrators."
However, there are a number of ongoing challenges in this space; in fact, "nearly 80 per cent of matters lodged in the family courts involve allegations of family violence," Ms Clarke said.  
"The system is not set up to deal with this – and neither are many of the professionals who work within the system. The Safety First in Family Law plan, which we re-launched with Rosie Batty in 2019, sets out five steps for reform to overcome the safety challenges women face in the family law system.
"The plan is supported by research, evidence and key recommendations from past inquiries and reviews into the family law system. The safety challenges can be overcome if the family violence response in the family law system is strengthened, effective legal help is provided for the most disadvantaged, all family law professional have a real understanding of family violence, there's increased access to safe early dispute resolution models and the gaps between the family law, family violence and child protection systems are resolved.
"I've also been leading reforms, with the team at Women's Legal, that will help financially disadvantaged women across Australia access a fair financial settlement through the family law system."
This type of advocacy work has led to the federal government committing to a number of initiatives to further support victims of family violence, including a pilot program for legally assisted family dispute resolution in small property matters, enabling victims to access their former partner's superannuation in order for a fair split and making it cheaper, easier and quicker for victims to pursue small claims in the family law courts.
Whilst disadvantaged women still need much more support across the country, Ms Clarke said that there are a number of things the legal system can do moving forward.
"At the macro level we need to, across all levels of society, eliminate the barriers to women's safety and financial security to not only allow women and children to recover from violence and rebuild their lives but to prevent the violence from happening in the first place. A few examples of the measures that need to be put in place are a safe and adequate income support system, safe and secure housing, equitable workforce participation and payments that reward unpaid caring work such as parental leave and superannuation," she said.
"In the family law system, while progress is being made, we still have a long way to go. Reform of the system has been piecemeal and ad hoc, despite all of the reviews that have taken place over the past five years. Urgent reforms are needed now. A whole system-integrated approach is needed in line with the steps outlined in the Safety First in Family Law plan.
"The FCFCOA is trialing two pilots which we know will lead to safer and more financially secure outcomes for women and children. The first is called the Lighthouse Project and the second is a new, streamlined, case-managed small claims pathway for financially disadvantaged parties through the court (PPP500). Both need to be rolled out by the FCFCOA nationally – supported by a funding commitment from the federal government in the March federal budget."
The not-for-profit community legal sector has been particularly busy during the height of the pandemic, with many experiencing hardship and financial distress.
"Without early and effective legal and non-legal support, issues can easily escalate and spiral out of control, causing unnecessary and avoidable financial and psychological stress," Ms Clarke added.
"The not-for-profit community legal sector also plays an important role in improving the justice system for all people, not just for individuals who are able to access casework and advice services. Women's Legal for instance is able to draw directly from the experiences of clients to identify issues that need to be remedied, and advocate for innovative solutions. We regularly share this expertise with government and key decision makers to push for system reform that reflects the needs of the financially disadvantaged women we work with and represent."