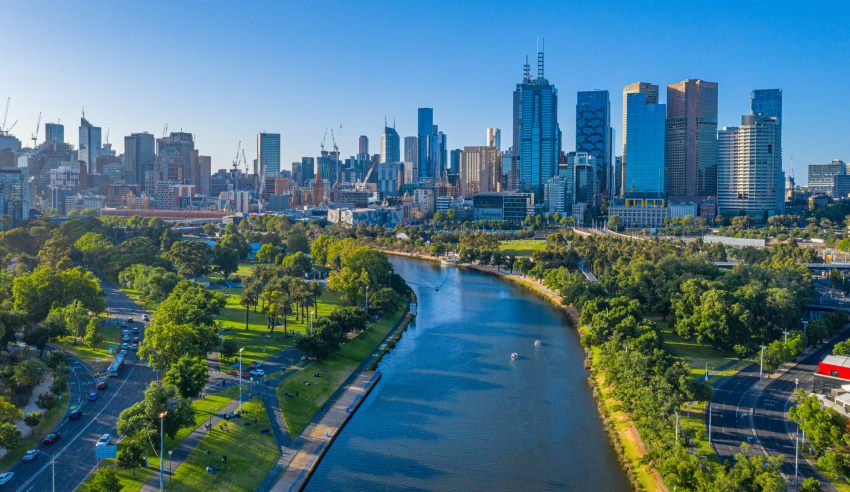 The personal phone number belonging to a young female solicitor who resigned amid allegations of bullying and sexual harassment was included on an advertisement for prostitution services created by her former employer.
A young woman employed by principal Nickita Knight received the calls inquiring about the advertisement one month after she handed in a resignation letter and a WorkCover application claiming psychological injury as a result of the alleged bullying and sexual harassment she endured during her employment.
During the Victorian Legal Services Board's investigation, Mr Knight "deliberately lied" about the circumstances of the post by first claiming that an associate uploaded the advertisement using his phone without his knowledge. Later, he claimed the associate was a sex worker who acted on her own initiative while in a hotel room.
Included in the advertisement were photos provided by two sex workers "with whom he was having … a 'drug and alcohol fuelled spree', as described by his lawyers. On his behalf, it was said in the context of drug-taking, Mr Knight had been careless and had instead intended to use the number for a mobile telephone used in the law practice, which happened to be listed under his former employee's name.
The Victorian Civil and Administrative Tribunal (VCAT), which was deciding whether to put a stay on the board's decision to refuse renewal of Mr Knight's practising certificate pending the final hearing, noted it did "not regard the explanation given as particularly plausible" or regard the lack of care as an adequate description.
"I do not need to understand or make findings about his motive for the purpose of this hearing," VCAT's senior member Elisabeth Wentworth said. "Whatever the reasons, I regard this as conduct indicating the absence of those moral qualities and rectitude of character referred to in the case law as constituting 'fit and proper'."
Following the advertisement, the former employee sought and obtained an intervention order against Mr Knight, which he then breached. VCAT understood this to be with an "accidentally made" phone call. The related criminal charge was resolved by a diversion plan, which required acceptance of responsibility.
Mr Knight acknowledged that he has sexually harassed other female employees by making inappropriate comments and discussing his personal life, including his sex life. This conduct is in dispute and is the subject of an investigation by the Victorian Legal Services Commissioner, VCAT clarified in the recent judgment.
In addition to the alleged sexual harassment, VCAT noted that Mr Knight has also failed to comply with his obligations to pay superannuation over a significant period, failed to comply with obligations relating to his trust account, failed to provide sufficient supervision to staff, and used illicit drugs for some time.
For the purpose of allowing Mr Knight the time to find an appropriate replacement to look after his law practice, VCAT permitted a limited stay on the board's decision to refuse renewal of his certificate for eight months. Once further information is available, VCAT will determine a time to hear the matter over two days.
Mr Knight contends that the board's decision was wrong and disputes the view that he is not of good fame and character. He relied on two character statements from barristers as to his honesty and conduct as an advocate in that jurisdiction, evidence from members of his staff that he is a good employer and will contend that he has undergone "significant" rehabilitation over the past 12 months.
VCAT determined that the public interest in the matter outweighed Mr Knight's private interests. 
"The public interest in this case includes protecting the public from a practitioner who lacks the fundamental quality of honesty and has engaged in a range of conduct of a serious nature. In the circumstances here, it also includes protecting those who might be employed by the practitioner from the harm of serious sexual harassment, putting to one side conduct such as the [prostitution advertisement]," VCAT determined. 
More to come.
The judgment can be read on AustLII and JADE: Knight v Victorian Legal Services Board (Legal Practice) [2022] VCAT 87 (25 January 2022).