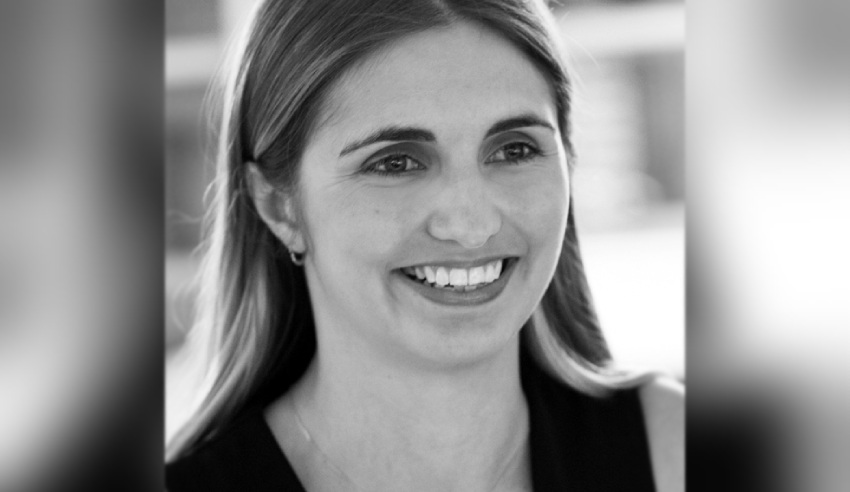 The pro bono sector – after growing and evolving through the pandemic – has never been more important, both for the legal industry and Australian communities, said this pro bono expert.
Georgia Murphy-Haste is an associate and pro bono legal programs manager at Sparke Helmore Lawyers and winner of the Pro Bono Lawyer of the Year category at last year's Women in Law Awards.
Speaking to Lawyers Weekly, she said that whilst the pandemic has presented a number of huge challenges for the pro bono sector, she has also learnt a lot over the last two years.
"Restrictions on movement and health concerns have made outreach clinics an extremely difficult and sometimes impossible task which is especially concerning for rural and remote communities. This has led to a greater reliance on technology, remote assistance and changed the way we work with local organisations," she said.
"Updates to the law around the remote witnessing of legal documents has also enabled lawyers to assist more remote clients. However technological solutions are not a panacea and are not appropriate for all clients. I think we'll see a lot of change in the way we provide pro bono legal services over the coming years."
During the pandemic, BigLaw firms continued to corporate and collaborate in the pro bono space – and multi-firm projects for a common cause are becoming increasingly important, added Ms Murphy-Haste.
"It has been great to be able to learn from other pro bono lawyers. I know I have access to a trusted community a quick phone call away. We often reach out to support and learn from each other," she said.  
"Our ability to work together is central to creating meaningful change and developing a diverse and inclusive pro bono sector. The cooperative response of BigLaw to disasters such as the bushfires and COVID-19 as well as support of First Nations communities shows there is a strong will to work together and to step up in difficult times."
Ms Murphy-Haste has always been "very passionate about social justice" and said that her involvement in pro bono work had enabled her to "learn from senior lawyers in private, government and community sectors and gain exposure to different areas of and approaches to the law".
"This has given me a more holistic outlook on the provision of legal services and I have been given the opportunity to focus on project management and community engagement as well as law. I am very lucky to work in a space filled with very inspiring lawyers and powerful advocates," she added.
"It has been amazing to see that our pro bono partnerships with local organisations have been able to increase access to justice. We've seen overwhelming need arise as a result of the pandemic and access to justice has become out of reach for an increasing number of Australians, left with little or no income."
An example of this is Sparke Helmore's partnership with Marrickville Legal Centre on the development of the Marrickville Low Bono Employment Service (Low Bono). The service provides employment law assistance to the "missing middle"—a large section of the community who cannot afford professional legal advice but who also don't meet Legal Aid or pro bono eligibility tests.
"The service addresses a large gap in access to justice for low-income earners with a model that provides affordable and significantly reduced fixed-fee representation to clients who, before its launch, would not have had access to community legal services. The fees collected from Low Bono are then directed into MLC's 100 per cent pro bono programs," Ms Murphy-Haste explained.
"This service is particularly innovative as it not only provides access to justice to a segment of society that is often forgotten by mainstream pro bono services, but it also was established as a new wave of vulnerable workers emerged during the pandemic. With increasing employment uncertainty throughout COVID-19 and related lockdowns, Low Bono has been crucial to ensuring the 'missing middle' are aware of their rights and options for recourse."
Partnerships like these, Ms Murphy-Haste said, are increasingly important – as "there are massive injustices taking place every day in Australia and around the world".
"The legal system is complex and overwhelming and the importance of guiding someone through this cannot be understated. I hope that our collective experience over the last few difficult years has made people more empathetic and aware of the plight of others in more difficult circumstances. It is clear that there is so much work to do to enhance access to justice so that everyone is aware of their rights and has access to legal assistance and representation when needed," she said.
"There is a huge gap in services that community legal centres and Legal Aid are not able to fill due to limited funding and so private firms need to fill this space. We can only do this if more and more lawyers volunteer to be involved in pro bono programs. The pro bono sector needs to continue to champion human rights causes and provide a means for lawyers to give back to their communities using their skills and expertise. With more and more law firms of all sizes establishing and growing pro bono teams, opportunities for lawyers to become involved in pro bono are growing."