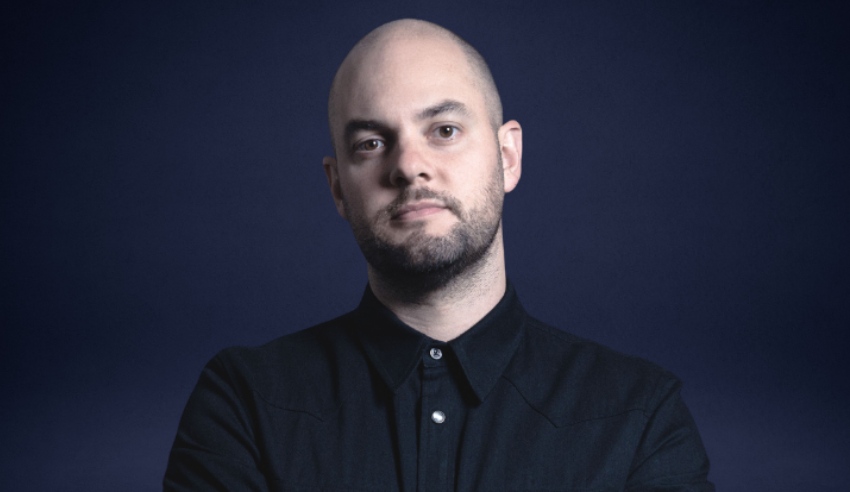 For more than a decade, entertainment lawyer Rob Glass has represented some of the music industry's biggest names and guided them from small-town shows through to performing on international stages. In conversation with Lawyers Weekly, he shares what it is like to have a "front-row seat" to an artist's career trajectory.
Through his work with Media Arts Lawyers, partner Rob Glass has cultivated a client list full of household names who have made the transition from rural concerts to headlining festivals. Under his guidance and, often, day-to-day advice, artists such as Dom Dolla, Masked Wolf, Golden Features, Hollie Smith, The Black Seeds, and more have kickstarted and maintained a successful career in the music industry.
Within that industry, where the sphere of influence is spread across record labels, management and artists, lawyers are expected to be across almost every aspect of their client's career progression. Provided the relationship has a solid foundation, this leaves lawyers with a "unique vantage point" to influence an artist's growth.
Speaking to Lawyers Weekly about what this means, Mr Glass said: "The best part of my job, and I don't take any of it for granted at any stage, is just being able to be there and be part of the team and help guide and shape those decisions. You have a front-row seat to an artist's career trajectory, which is a unique position to be in. There aren't many people that get to be there, even within the music business.
"You see and discuss and advise on some of those big career moves. When those moves result in Billboard, top 100 records or amazing opportunities and deals, it's very rewarding. Having a front row seat to an artist's career is always exciting."
Mr Glass' passion for music began in childhood and, although neither of his parents worked in the creative industries, their influence was a key factor. During school, Mr Glass said he developed a "very strong desire" to work in the music business and was advised to pursue a solid foundation of a law degree to complement this.
Three years into working as a commercial lawyer in New Zealand, Mr Glass convinced his former firm to fly him into Sydney to attend a music conference for some business development. During that trip, he explained he connected with contacts in the industry and learnt about an opportunity to combine law with music.  
From there, it was about finding artists across both New Zealand and Australia to work with. Speaking about his relationship with Dom Dolla – a Victorian DJ who very quickly rose from Australian shows to headlining international festivals – Mr Glass said that it has been incredible to watch the trajectory of his career.
"Only eight or nine years ago, I was hiring a car and driving out to rural Victoria to meet with his manager and him and some other budding young artists who were playing at a nightclub out there. Fast forward 10 years and he's one of the hottest DJs in the world and everyone's wanting to book him and wanting to sign him," Mr Glass commented. "That's been very rewarding [and] it's been a thrill," he said.
Much like any longstanding lawyer-client relationship, the role that a practitioner will play in an artist's career develops over time and, just like with any partnership, there will be the initial stage of "just understanding their needs and what they are trying to achieve". From there, it's about cultivating a solid foundation with the artist and their management to transition from occasional meetings to a trusted adviser.
"Over time, that changes from the client using the lawyer on an as-needed basis to the lawyer becoming a member of the team and being very much involved in those day-to-day decisions. It doesn't happen overnight. Obviously, there are some relationships which, for whatever reason, might remain relatively transactional.   
"As an artist is looking to improve the quality of their career, they are looking for more than just what a contract says. They are wanting advice on the moves that need to be played and when to play those moves," Mr Glass explained.
Mr Glass added that one of the best things about Media Arts Lawyers is its ability to represent clients both here in Australia and across the globe. This means that an artist who wants to transition from a domestic to an international career already has a lawyer they can trust to make that move as smooth as possible. How a lawyer does this will have a big impact on the relationship they already have with the client.
Mr Glass said it could be as simple as introducing them to producers or A&R – artists and repertoire department, or an independent management service – or arranging meetings for them. He said it is not something a lawyer should charge for.
"As a result, that artist is going to want to keep you around. Or the artists' management is going to want to keep you around because you're a known person to that manager and they trust you. You have spent years developing that relationship, so what better person to navigate the wild west of the LA music business than someone they have been working with for the last 10 years?" Mr Glass said.
In addition to his work with household names, Mr Glass also provides advice to up-and-coming artists on a pro bono basis. He said this involves receiving a brief every other week about an artist who needs assistance but might not be in a comfortable financial position with their career to afford legal representation.
Mr Glass added that upon arriving in Australia a decade ago, he realised how important it was to educate artists wanting to work in the music business. He explained that there is so much information out there that can be very broad and very complicated for new artists to navigate, let alone to make decisions based on.
"It made me realise how important it was to have resources out there that artists can tap into during whatever stage they're in with their careers – whether that's playing at a local bar and needing to understand what a collection society does and why they should sign up for it, or it's further down the line and they have an offer from an A&R executive that they've never heard of and are offering this deal of a lifetime," he said.
Mr Glass, who also represents record labels, festivals, agents and executives on top of managing an IP practice that includes working with tech, software, design and start-ups, said it's important to retain a broader legal mind in the music law sector.
"Regardless of who you are advising – whether it's a festival, whether it's a client, an artist or a design studio – you can't operate in a vacuum. You have to retain your commercial mind and legal knowledge and combine that with an understanding of what's happening in the real world," Mr Glass explained.