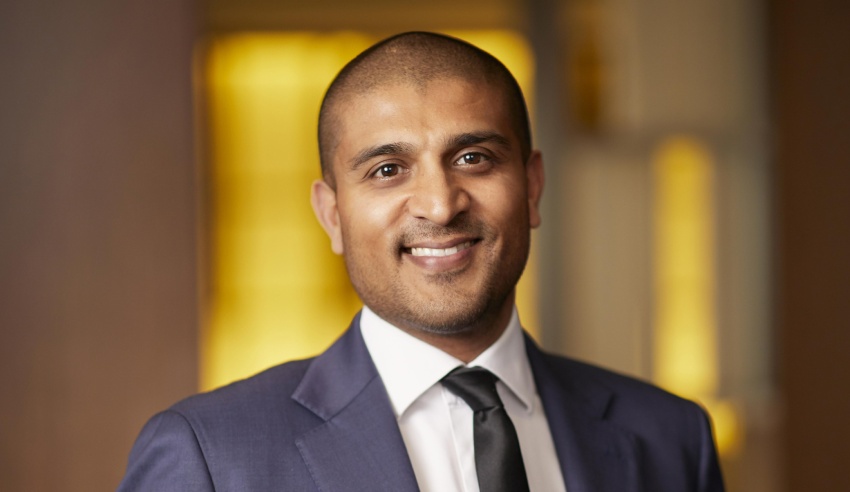 Findings from a BigLaw firm suggest that the competition regulator is taking a tougher stance on transactions – a trend that it says is likely to continue.
Earlier this week, national law firm Johnson Winter & Slattery released its sixth Recent trends in complex ACCC informal merger clearance decisions report, inclusive of a statistical analysis of Australian Competition and Consumer Commission (ACCC) informal merger clearance decisions where a statement of issues (SOI) has been published going back to 2006, examining the likelihood of deals being opposed and how long the process is likely to take.
Fewer SOIs
According to JWS' findings, the ACCC considered "substantially more" transactions last year than in any previous year, but there wasn't a corresponding increase in SOI transactions. In most years, 10 SOIs will be published, while in 2021, just five transactions proceeded to SOI.
This doesn't mean, the firm noted, that the ACCC is being more lenient. Rather, it is indicative that businesses were making smaller or complementary acquisitions in the wake of the ongoing global pandemic.
"First, as a result of upstream disruptions, many companies sought to shore up their supply chain by making vertical acquisitions rather than rely on third party supply and inputs. Secondly, in order to respond to business uncertainty, companies sought to diversify their offering through complementary acquisitions," the report noted.
"Thirdly, companies had greater opportunities to make 'failing firm' acquisitions. All of the above types of transactions are less likely to raise serious competition concerns than, for example, horizontal transactions in concentrated sectors."
Trends in transactions with SOIs
SOIs, JWS detailed, will categorise issues of concern using red, orange and green lights (i.e. issues that are of concern, may be of concern, and are unlikely to be a concern, respectively).
Some of the trends identified by the firm included:
45 per cent of transactions with red lights have been cleared since 2006, and 25 per cent have been blocked, but in the last five years, just 35 per cent have been cleared and 10 per cent have been blocked;

The number of transactions that have been withdrawn before final ACCC decisions has almost doubled in the last five years to 55 per cent, up from 30 per cent in the preceding five years;

While 71 per cent of transactions with orange lights are cleared, the number being withdrawn is on the rise – 21 per cent of orange light transactions in the last five years were withdrawn, compared to 17 per cent in the preceding five years; and

This is despite the fact that almost every orange light transaction that has been cleared by the ACCC since 2006 did not require a remedy (89 per cent).
A tougher stance from ACCC
JWS also identified that the average time for the regulator to make a decision for SOI transactions has increased from 5.3 months in previous years to six months in 2021. There are, the firm mused, a handful of reasons for this.
"First, the substantial majority of transactions continue to be cleared by the ACCC without public review or SOI. Those transactions that proceed to SOI are complex and take time to consider. Secondly, the record number of transactions considered by the ACCC in 2021 would have resulted in resource and time constraints," it detailed.
"Thirdly, companies sought urgent authorisations for collaborations in response to the COVID-19 pandemic which in turn extended the timelines for informal merger clearance processes. Fourthly, even though the ACCC continues to be willing to use its compulsory evidence gathering powers to consider the competitive effects of a transaction, it has been prepared to extend the time for compliance due to the COVID-19 pandemic."
The ACCC has also experienced delays from market participants, the firm added, due to the logistical difficulties associated with COVID-19.
Furthermore, and significantly, JWS went on, the regulator has "showed that it was prepared" to undertake legal action in order to prevent completion of a transaction, while informal clearance was still being considered, as evidenced by its first successful interlocutory injunction in a merger case in more than a quarter of a century last year.
Interpreting the tougher stance by the regulator
Speaking to Lawyers Weekly, JWS competition practice group head Sar Katdare (pictured) said that the ACCC believes that more competitors will usually mean more competition.
This may not always be the case, he reflected, but the idea is certainly compelling in a post-pandemic marketplace, he added, given that many businesses have had to exit.
"Looking ahead, this means acquisitions by large companies, acquisitions of close rivals and acquisitions in concentrated markets will be the most challenging from a competition law perspective," he surmised.
Better serving clients moving forward
When advising clients, lawyers must understand, Mr Katdare submitted, the "true nature" of the risks involved in whether the ACCC will oppose a transaction and/or take legal action.
"This comes from having an acute understanding of the competitive dynamics of the markets in which their clients operate but also appreciating the broader regulatory and economic context," he suggested.
"In a more challenging environment, it's important that deal teams engage with competition advisors as early as possible – even before a deal is on the table!
"This will maximise the prospects of providing accurate advice, having supporting evidence ready and dealing with stakeholders."
Done properly, he said, this will assist the merger review process both in terms of outcome and timing. 
Is there even a need for reform?
The ACCC wants, Mr Katdare said, to "dramatically change" the informal merger clearance process to a mandatory regime, in the wake of evidentiary concerns and its losses in the Federal Court in the short to medium past.
"More deals than ever before are being abandoned under the current regime, due to the ACCC's concerns," he proclaimed.
"This raises a real question as to whether the proposed reforms are needed. A potential solution for the ACCC could be to require more probative evidence for complex deals."
And, Mr Katdare noted, with a new chair in Gina Cass-Gottlieb – a former partner at Gilbert + Tobin who commenced in her role last month – and new commissioners Liza Carver and Stephen Ridgeway, the ACCC is "now a powerhouse of ex-leading private practitioners".
"Supporting evidence and sophisticated analysis will be key," he mused.
JWS expects, the report noted, that Ms Cass-Gottlieb will "continue the ACCC's vigorous assessment of mergers" and "bring a heightened level of rigour and sophistication to the informal clearance process".