Goodbye job applications, hello dream career
Seize control of your career and design the future you deserve with
'Quite exciting changes' afoot for those in government work
Whilst the pandemic presented a number of challenges for Australian state and federal governments, it has resulted in more accountability and efficiency, according to these partners.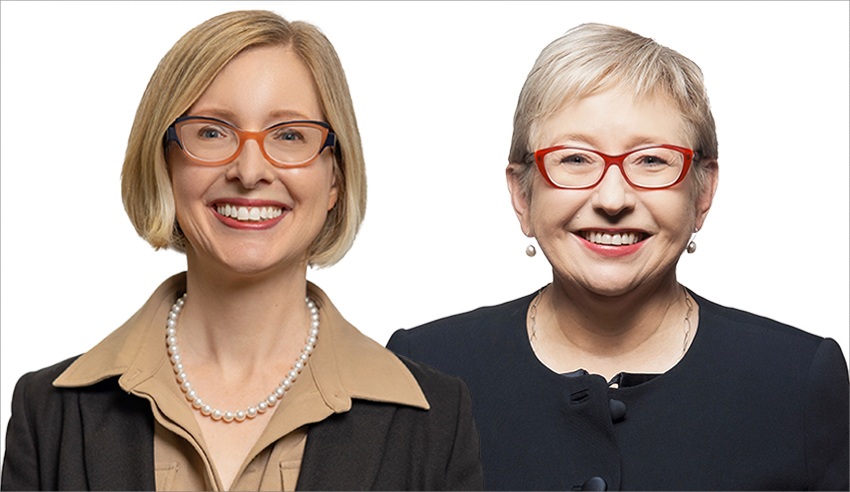 Libby Carroll and Christine Lithgow are both partners at Holding Redlich. On a recent episode of The Lawyers Weekly Show, in partnership with Holding Redlich, the pair discussed all things government-related work – including the state of affairs, what's currently happening in the space and where legal work in this area is headed.
You're out of free articles for this month
To continue reading the rest of this article, please log in.
Create free account to get unlimited news articles and more!
Ms Carroll started off doing government legal work in NSW, working in private practice, working a lot with the local government before moving to Canberra.
"Initially, I was working within a private law firm, but working for Commonwealth clients. So, working on quite a broad range of work across administrative law, but also procurement and property as well. I then moved into the actual Commonwealth government. So, I took a job at the Murray-Darling Basin Authority to set up their legal practice, which was actually a really exciting opportunity to set something up from the start. And I stayed there for six years," she said.
"I then took a role at the Australian Pesticides and Veterinary Medicines Authority, where I was leading the legal team there as well. So, I was the general counsel and executive director of legal and compliance. Then I moved to IP Australia, where I was the chief legal counsel. And now obviously moving into Holding Redlich as a partner and a founding partner in our Canberra office, which is really focused on Commonwealth government work."
Similarly, government work has been a key focus of Ms Lithgow's since the beginning of her career.
"I spent my first few years in private practice, doing construction and project financing where the government was a big player in those spaces in significant infrastructure like roads and rail and airports and ports and things like that.
"And then I ran away and joined the client at one point. So, I worked for the roads and traffic authority in New South Wales, which had a big portfolio of a whole raft of things from regulatory, the whole motor registries, registration and licensing and all of that data privacy and other issues that come with that across to construction and maintaining a big portfolio of assets," she said.
"Then I returned to government after 15 years actually of being away when the New South Wales government had a change and they had a very ambitious program to invest in transport infrastructure. So, I came back into that transport portfolio, initially contracting to the government. And then after two years, I became the general counsel at Roads and Maritime Services. So that was about eight years of my life. And then I'm back in private practice, very honoured to be a partner at Holding Redlich and to be really part of this strong and growing team with the government focus."
VIEW ALL
In terms of what actually constitutes government law, Ms Carroll said that "it's essentially any work that is for one of the levels of government".
"In terms of transport projects, you might be involved in large litigation, or you might be involved in special issues around data and privacy or things like rural commissions that come up once and it's just not sensible for an agency to be set up for that all the time," she explained.
"One of the really nice things about government practice is that because you're always helping deliver something to the community, I personally find it really rewarding. And I think that if you're a younger lawyer coming up, if you want something where you can really see that bigger picture that you're talking about and have an impact in the world, it can be a really rewarding space in which to work. So, I would class people who are in government and also all those people who are kind of assisting and providing advice at any external provider as well."
Whilst government has remained a rewarding area of law to work in, the space has been extremely busy over the course of the pandemic – as government lawyers were front and centre of their response teams.
"We had people embedded in the emergency response teams considering issues on the run, finding solutions, consulting all across government, so that was across the state, but no doubt, some of our state counterparts were consulting at a federal level as well to implement health orders," Ms Lithgow added.
"And then inevitably, we are working so quickly across the government that someone would find something that didn't quite work in a certain situation. So then working with your colleagues across government and tweaking those things and getting them turned around; the pandemic really gave an opportunity for the lawyers to be right out there solving problems and having that seen because it was such an immediate response.
"So, I think that's put the legal teams in a really good space going forward and particularly, I mean health and central government agencies and parliamentary council probably both are front of that, but it has impacts across the board. And then, of course, on the commercial side as well, many problems to be solved. And I saw legal teams that were very important in creating governance frameworks and accountability frameworks, so that you could support members of the public without completely throwing out the rule book and throwing money all over the place. So, they played an important role in that space."
The government has always adapted to changing and evolving priorities – especially throughout the pandemic when it was involved heavily in people's lives, said Ms Carroll.
"The pandemic really meant that the government ended up being involved in almost every facet of people's lives at a level that really, we hadn't seen. Literally telling people whether they could go outside, how their children are going to be back in their home. Now basically, in a situation where they had never thought that might happen before, but because of those situations happening where the government is so involved in people's lives, I think people have also got a really increased idea of accountability," she said.
"You have an emergency situation, and we seem to just keep having them. It's not just the pandemic; we've had floods, fires, it's been ongoing, that government really needs to be able to respond quickly, but there's also an expectation that you need to have that accountability there. And I think in terms of things like rural commissions as well, those kinds of things where the government is being very much held to account on everything all the time. And that just increases the need for governance, for lawyers to be advising around how everything is rolled out. And that has just created a greater need for legal services all through."
Despite the challenges and ever-evolving nature of government work over a turbulent few years, both partners said they were excited for what's to come in the space – particularly when it comes to innovation and social issues.
"I really have been finding quite exciting changes that have happened over the last few years in terms of the use of technology by the government. It is really revolutionising the way that citizens do interact with the government. And I mean, the pandemic has really accelerated that because everything has gone so remote, but things like how the government is dealing with data. The pandemic wasn't just about a health response; it was also an economic response, but all of those responses were based on trying to get the help to the people who needed it, but you can't do that without data and knowing who it is," Ms Carroll said.
"And so, the work that I'm currently doing around the data availability and transparency bill, I find really exciting because that's just all about trying to be able to share data and get that excellent evidence based so that you can, and the government can best get that information out there."
The transcript of this podcast episode was slightly edited for publishing purposes. To listen to the full conversation with Libby Carroll and Christine Lithgow, click below: 
The Lawyers Weekly Jobs Board has had a refresh! To check out the latest opportunities in private practice, in-house and more, click here.