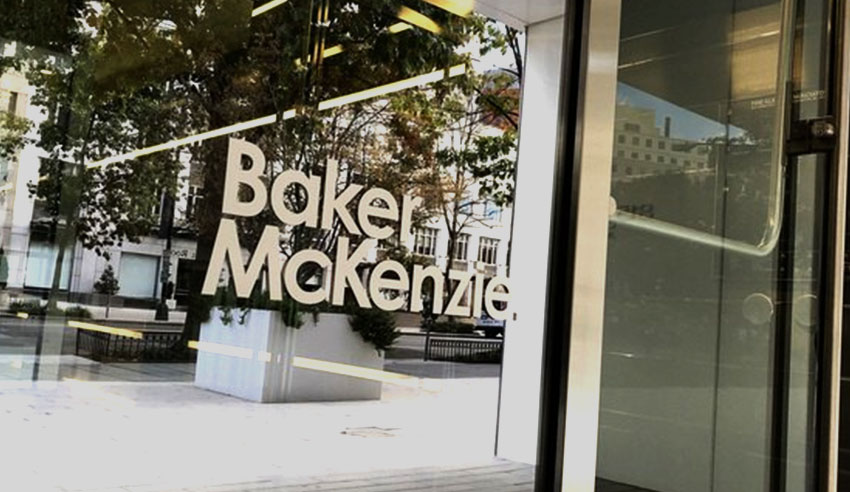 Digital transformation will continue to drive M&A investment in technology, a new report from global law firm Baker McKenzie has found.
The second in a five-part series of the TMT Looking Ahead 2022 report analyses what to expect for the tech M&A landscape, important developments in data protection laws, privacy and cyber security, the importance of tax planning for tech transactions and what to expect in terms of SPACs and de-SPACs market activity in the technology, media, and telecommunications sector.
"Technology deals continue to drive global transactions, as evidenced by the growing number and volume of technology, media, and telecommunications (TMT) mergers and acquisitions (M&A) in recent years. This upwards trajectory is expected to continue, albeit in a more complex regulatory environment," the report stated.
"As businesses look to deepen their engagement and investment in the tech space, they should be prepared to understand the opportunities, impacts, and hurdles of emerging M&A trends, IP acquisition as a driver of M&A, the shifting tax landscape, developments in special purpose acquisition company (SPAC) trajectories, and new foreign investment review (FIR) regimes."
According to the report, the technology industry continues to drive the global M&A market, with the advent of 5G technology and the Internet of Things (IoT) being a big M&A deal driver, said Brian Chia, a partner at Wong & Partners in Malaysia and chair of the Asia-Pacific region M&A practice of Baker McKenzie.
"The advent of 5G technology and the IoT subsector is a big technology M&A driver. The rush to roll out 5G technology has meant that telco players have looked to consolidate their positions while trying to take the lead in this new space. There has been a consolidation on non-core assets and restructuring and reorganizing to free up cash for investment in 5G," he said.
"The telco ecosystem can also anticipate significant investment into the sector as well as opportunities in the broader ecosystem, including fiber, bandwidth, telco towers and data centers. Almost every aspect of any business will have an increasingly strong tech feature. M&A activity in this space will continue as digital infrastructure investment follows."
The report also highlights that IP and data will remain "essential drivers" in any tech M&A deal as they are key to monetising digital products and services. Similarly, key developments in data protection laws and regulatory practice will need to be factored into acquisition strategies moving forward, explained Adam Aft, a partner from Chicago.
"Digital transformation and the expanded scope and distribution of technology have transformed the M&A landscape and opened new doors for ever-increasing investments," he said.
"Intellectual property (IP), and the ability to protect and commercialize it, is fundamental for tech M&A deals and for driving key deal components, including finance/structuring, due diligence, representations and warranties, and post-acquisition integration strategies. IP and data are essential for effectively monetizing digital products and services, and add value to a company through branding, innovative tech patents and databases."
Dr Isabella Liu, head of Baker McKenzie's Asia-Pacific region intellectual property and technology group, added that "investment in technology is seen as a way to alter the scale and nature of business operations, move into new verticals, keep up with competition, future-proof businesses and allow potentially greater emphasis on sustainability".
"As a result, scalable technologies such as artificial intelligence, cloud computing and distributed ledger technology are increasingly becoming the focus of M&A activity," she said.
Private equity firms will continue to be key investors in technology companies, the report revealed. There will also be increased opportunities presented by the rapid adoption of technology throughout the pandemic.
"Private equity continues to be a high-demand asset class given the high returns delivered by GPs and the 'dry powder' un-invested capital that continues to accumulate," Mr Chia added.
"So, it is just not the corporates and strategics that will drive M&A activity, private equity investment will be one of the drivers of M&A and deal activity, particularly as funds continue to look to diversify into new asset classes (including the tried and tested buy-out strategy); and this will include tech, IoT and the ecosystems that support them."
Furthermore, the report also provided practical advice on how to handle cross-border tech M&A transactions, which are becoming increasingly complex, said Ivy Wong, Asia-Pacific region chair of Baker McKenzie's capital markets practice.
"The rise in SPAC listings has led to oversaturation, with not enough attractive targets," she said.
"Given the large number of US-listed SPACs now seeking acquisition targets, we expect to see such SPACs increasingly target technology companies in Asia Pacific to complete business combinations as the number of quality targets in the US domestic market may begin to dwindle."
The Lawyers Weekly Jobs Board has had a refresh! To check out the latest opportunities in private practice, in-house and more, click here.