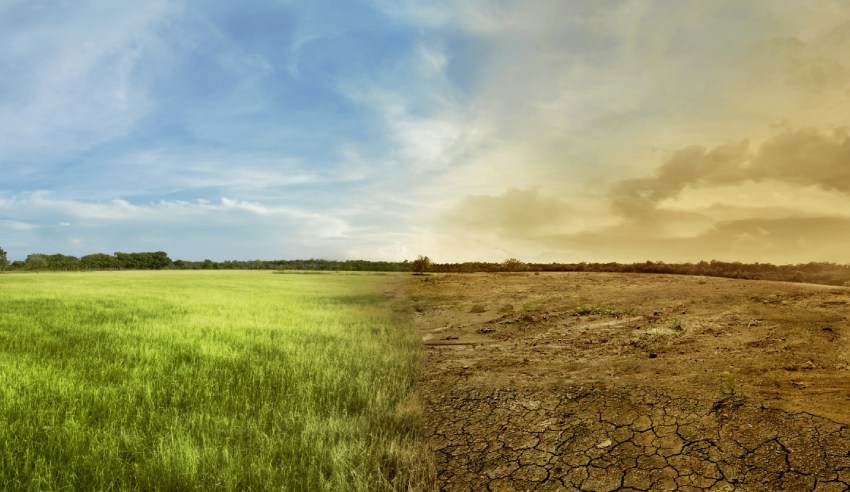 A new IBA report has outlined a number of recommendations on how organisations can meet global warming reduction targets through climate change adaptation.
Research published by the International Bar Association (IBA) has set out the critical legal aspects of climate change adaptation and how, specifically, policy can play a crucial role in strengthening resilience and shaping the effectiveness of reducing people's vulnerability to the harmful effects of climate change.
The report, Legal Aspects of Climate Change Adaptation, was drafted by the IBA Working Group on Climate Change Adaptation, a specially convened group of legal scholars and practitioners who trained research on three core areas considered to be the most pressing for successful adaptation: migration, food security and technology transfer.
The report emphasises the importance of pursuing integrated, multidisciplinary, multilevel approaches and good governance, as well as how climate adaptation can complement climate mitigation in achieving the goals of the Paris Agreement – the international treaty on climate change.
David W. Rivkin, former IBA president and partner at Debevoise & Plimpton, who formed the working group, said that he hopes the report will "contribute to the groundswell of work aimed at ensuring the Paris Agreement climate targets are achieved".
"Climate adaptation is an important companion to climate mitigation in bringing some stability to the climate crisis," he said.
"But, for climate change adaptation mechanisms to be successful, it is necessary to comprehend fully the nature and impact of interlinking concerns, including, for example, the lack of food security being a major driver of migration as drought or floods brought about by climate change pressure rural inhabitants to move to urban areas."
The report is divided into three chapters: climate change-related migration and displacement, food security and technology transfer. It examines the impact of climate change on human mobility and legal responses, the interlinkages between climate change and food security, as well as the impact of food systems on climate change and an overview of financing technology and climate finance.  
The report also notes that climate mitigation measures will need to be "drastically" modified in order for third-world countries to both increase standards of living while simultaneously reducing emissions.  
"We live in a fossil fuelled world. Alternatives exist but – although the cost of renewable energies has been tumbling in recent years – they require significant infrastructure investment and profound economic pathshifting for countries that often lack the resources to do this quickly or effectively. Most worryingly, they are least easily accessible where they are most needed.
"Consequently, precisely those parts of the world already struggling to raise health standards, improve food security, and eradicate poverty, are hit twice over by climate change: first by the new normal of deteriorating conditions, second by new limitations on the traditional means of economic growth, and so addressing poverty. Many of these same least developed countries have, in their Paris commitments, built in a margin of continued emissions growth for their immediate future," the report stated.
"At the same time, however, most developing countries, even the poorest, already envisage – in their 'nationally determined contributions' submitted under the Paris Agreement – future reductions from what would take place under business as usual. This is not something that has, as yet, gained much human rights attention. It should."
The report contains a comprehensive set of recommendations to assist states party to the 2015 Paris Agreement to be able to meet global warming reduction targets through climate change adaptation – some of which are aimed at international organisations because of their enormous potential to "influence and/or effect change". 
However, Katrina Kuh, Haub distinguished professor of environmental law, Elisabeth Haub School of Law at Pace University, said that there are many factors that would impact whether the report's recommendations will be able to be implemented.
"So many factors will determine how successfully a nation will be able to implement any of the recommendations included in the report. So many factors could impede change, including war or endemic poverty. And, with climate change itself being a destabilising force, it could hamper the implementation of adaptation policy as attention is diverted towards dealing with its immediate effects," she said.
"Therefore, cooperation is essential at all levels local, national and international so that, for example, if policy makers were to link existing labour policies, migration agreements and climate adaptation strategies through better coordination and collective efforts, climate-related migrants could be prevented from entering the informal economy or exploitative forms of employment abroad. A more holistic approach towards harnessing the full potential of the tools and laws already in existence and the creation of new policy where required is what is being recommended in the report."