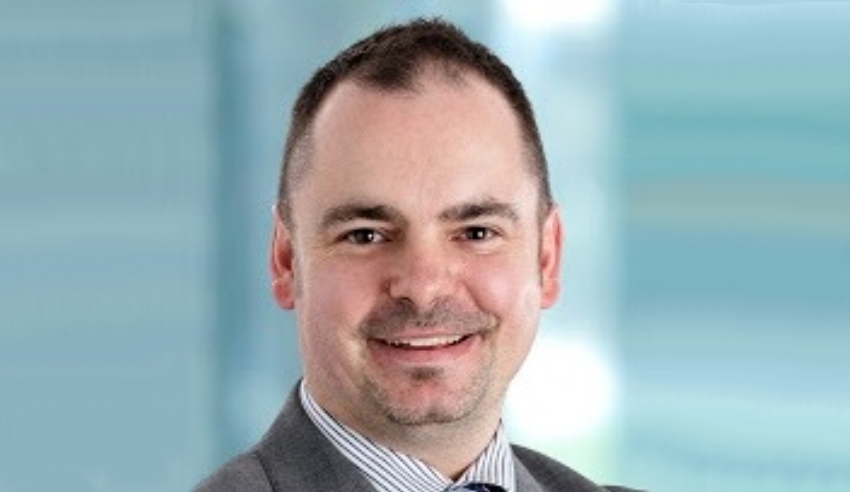 Nathan Lanthois, Transport and Logistics Lawyer of the Year award winner at the 2022 Corporate Counsel Awards, has a rather unusual role at public transport company Transdev Australasia.
The chief legal and commercial officer is particularly pleased to have created a role that blends traditional legal and compliance functions with broader commercial elements in the company.
Mr Lanthois has 17 years of legal, commercial, and senior management experience, with a particular focus on operations and maintenance for major transport and infrastructure projects, including public-private partnerships.
At Transdev Australasia, Mr Lanthois is responsible for the provision of legal advice for its rail, bus, ferry, and light rail operations throughout Australasia, along with overseeing the compliance, commercial, procurement, facilities management, insurance, and risk functions.
He focuses on corporate governance, contract, and risk management, and commercial practices at Transdev Australasia.
Speaking to Lawyers Weekly, Mr Lanthois outlined his role within the company and how he contributes as an in-house lawyer to its project planning and procurement activities, and why in-house counsel plays a critical role in providing legal support to transport and logistics companies.
He also detailed what constitutes success for him and the opportunities for new and young lawyers entering his field and the world of in-house counsel.
What is the most exciting aspect of being an in-house lawyer and providing legal advice to Transdev?
The most exciting aspect is the opportunity to work on incredibly iconic and complex transport and infrastructure projects. From Sydney Light Rail, Sydney Ferries, Parramatta Light Rail to introducing zero-emission buses into our bus fleets, I'm incredibly fortunate to lead a fantastic team in the provision of legal and commercial advice for these projects at the bidding stage and then through the delivery phase, which is often 10 to 15 years.
You're involved in some pretty complex aspects of the law, including providing legal advice for Transdev's rail, bus, ferry and light rail operations throughout Australasia, and overseeing the compliance, commercial, procurement, facilities management, insurance and risk functions. What aspects of these areas excite you the most?
It's a long list! There is no area that necessarily excites me the most, but instead, I'm really pleased to have been able to create a relatively unusual role combining a traditional legal and ethics/compliance function with broader commercial elements to take advantage of the synergies between these roles. In practice, this means that the legal team is involved at the project planning stage, early procurement activities, and the business development team during a bid. Then, the legal team works incredibly closely with the commercial and contract managers to ensure that all key risks are identified and appropriately managed. I am able to ensure that the legal and commercial resources are all focused on addressing key issues in a consistent way and identifying related opportunities, which is a huge advantage in having the legal and commercial functions combined.
What led you to focus on these aspects of the law?
Following several years in private practice in Adelaide, I joined the Department of Defence and focused on large projects for the air force, including the Lead-In Fighter project and F/A-18 Hornet projects. This helped develop a strong interest in procurement, how to spend an organisation's money more efficiently, and related commercial outcomes. I was then lucky enough (or crazy enough) to be involved in a number of public-private partnership projects, with a focus on operations and maintenance. Lawyers with a specialty in projects or construction law are often engaged in public-private partnership projects, but a focus on operations and maintenance is more unusual. This is an area of law/commercial focus that I really enjoy.
What sparked your interest in transport?
It's a niche area but one that is always growing, given the need for infrastructure investment and the related development of public transport solutions. I had previously worked for defence (Defence Materiel Organisation), including on some incredible air-force-related projects and for Airservices Australia. So, a shift to work for a private operator in transport seemed like a natural step. I had the opportunity to work at Yarra Trams in Melbourne in 2008 on the world's largest tram network, and since then, I have been regularly involved in transport projects.
Why is it important right now to provide legal support and compliance advice to transport and logistics companies?
It is particularly important to provide strong legal support and compliance advice given the commercial pressures on infrastructure projects. We are attempting to deliver projects where pricing was set many years ago, and COVID challenges have meant that design and construction costs and electricity supply are increasing significantly, which impacts already tight profit margins. With the pressures being faced in the construction sector, clients will need to revisit risk allocation with their contractors and consider alternative commercial models. It is, therefore, an incredibly important time to ensure the right risk balance is achieved in operating contracts.
What constitutes success for you as an in-house lawyer?
For me, success is about helping the business to grow. Whether that is helping to guide the business to deal appropriately with risks during the bid phase of a project, negotiating a suitable operating contract or successfully resolving a back-end claim, it is about contributing to the growth of the organisation. This then means that all areas of the business want to engage early with the legal and commercial function as they see the value add, rather than as a process that needs to be navigated.
What challenges have you faced in your work, and how have you overcome them? What lessons did you learn from this?
The birth of my son in 2014 in the middle of the Sydney Light Rail public-private partnership was a fantastic challenge! Trying to review a project deed while sitting in a cramped bathroom at the Cabrini Maternity Ward made me realise that I needed to better share the project workload amongst the team for their development and my own. Aside from an important reminder to chase a work/life balance, I learnt that I needed to ensure that the business was set up with an incredibly strong team. Knowledge on a particular project or matter needs to be well shared, and I learnt to better prioritise tasks on these major projects.
What opportunities do you see for other lawyers (including new and young lawyers) entering your field and wanting to work as an in-house lawyer?
There are significant opportunities in transport and, more broadly, infrastructure projects. As organisations bid for these mega projects (whether they be part of Victoria's Big Build program or NSW's project pipeline worth over $87 billion), there will continue to be a growing demand for in-house legal resources to assist with these projects. This will be both client side and for private companies designing, building or operating these projects. They provide fantastic exposure to complex front-end legal challenges and (unless the project goes perfectly) often back-end legal issues, including claims management.
What guidance/tips would you have for other young lawyers coming through the ranks and facing/overcoming challenges?
I would offer two tips. Firstly, leverage the resources around you. Don't be afraid to ask questions to help you grow, particularly in COVID times when the ability to watch and learn is often more limited. Secondly, technical expertise doesn't guarantee success. A technically correct answer isn't always the right answer for the business. The key, in my view, is a willingness to develop your commercial acumen as a young lawyer. If you can develop a deep understanding of your organisation's business model, including key operational risks and opportunities, then you can better tailor your advice in the business context and deliver it in a way that makes you viewed as an ally to the business with a focus on business growth, while still managing risks appropriately.
What new exciting developments are on the horizon in your field of law?
The transition to zero-emission buses (and potentially ferries) is an exciting development in the transport industry. In NSW, for example, the aim is to replace the entire 8,000 bus fleet with electric-powered vehicles by 2030. This creates some fantastic opportunities for innovative supply solutions, financing opportunities to fund the fleet replacement and the challenge of accurately forecasting related operating (and asset management) costs. The related opportunity to deal with excess battery energy stored on vehicles and at depots will be a key area of development in the sector.
If you missed out on submitting an entry or nominating a worthy colleague for the 2022 Corporate Counsel Awards, don't worry! Keep an eye out for next year's awards program, and make sure you throw your name in the hat for a chance to be recognised for your hard work and achievements!