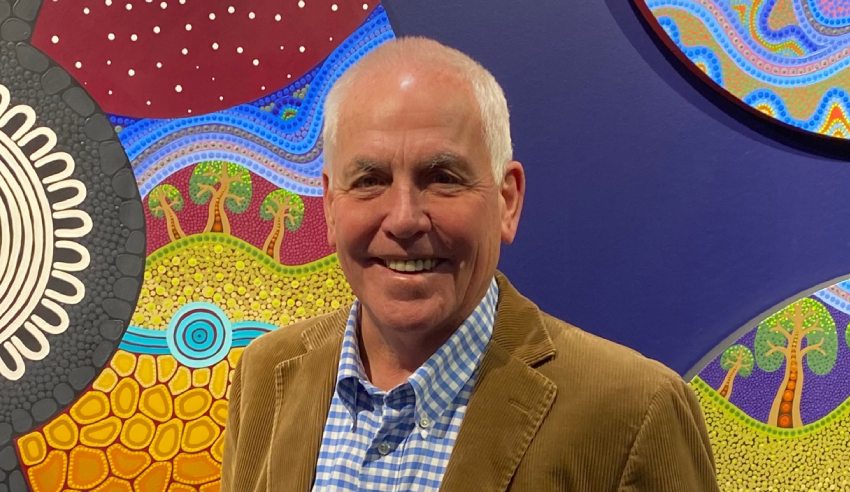 Post-election, legal work in a number of areas is set to evolve and change – and that's no exception within the defence sector, according to this principal defence adviser.
Ron Fisher is the newest principal adviser at award-winning firm Proximity – and has joined the firm as a defence industry expert. Speaking recently on The Boutique Lawyer Show, he reflected on some of the challenges the sector has faced in recent years, as well as how it's currently evolving.
After a 22-year career in the Navy, Mr Fisher went on to become the inaugural managing director of Raytheon Australia, wherein he helped grow the company over 13 years.
"Raytheon is a technology company that Raytheon Technologies merged with a US company after I left it and really delivers high-end technology be it in sensors, weapons, and communications to this joint defence force. We have strived for 20-plus years to be independent, sovereign industries so that we can have an industry base in Australia that develops its own goods and services in the defence sector," he said.  
"And companies like Raytheon in the US have been doing it much longer than we have as has Lockheed Martin, Boeing, et cetera. And what we've been able to do is leverage that skill set and knowledge in the US and transfer it into Australia, and train Australians in the various systems engineering, system design, hardware and maintenance. So, it's very important for the country to maintain current products that we get from overseas and we develop internally. And also, to have access to the next technology."
Over the course of his career, Mr Fisher has experienced a number of larger issues and challenges in the defence sector, including with data and forming alliances with other countries.
"What we used to get was [that] a product was delivered to the customer in Australia. And with that came a series of caveats that we couldn't get access to certain amounts of code because of proprietary data. And therefore, we couldn't modify or adapt. And that was something like 25 years ago. Today, because of relationships with both US and European firms, Australian companies get better access to the IP. But with that comes, of course, various restrictions. In a legal and commercial sense, it's important that we understand as a country and as a business what constraints we have with respect to products," he explained.
"It used to just be transactional, you bought a product and you put it in another box; today we've got complex systems that rely on more of an alliance, a joint venture, team agreement with both local and international companies. And then that comes with constraints. You can overcome these constraints, but it just brings other parts to the puzzle. So, therefore, if you're dealing with a European company, therefore you're dealing with European laws and European guidance. And like I said, with the US, you're dealing with the US laws and European guidance."
Following the federal election, the defence space is likely to evolve – as well as legal work within the sector, Mr Fisher said.
"As you can go across defence now, we've got various royal commissions, which is part of defence. We've got far more complexity and programs. You've seen the AUKUS announcement, that's the Australian-UK-US announcement on the nuclear submarine. That will now have certain things attached to it that will have to do," he added.
"And from a legal perspective, my view is that we will just continue to need that type of brain power, for want of a better word, brain power to bring to the table to help government and industry really navigate through the new world as one would say like the AUKUS Agreement."
And in terms of the headline issues and challenges for legal teams in this space, Mr Fisher said there were a number of things "coming down the pipeline".
"What's coming down in the pipeline is an awful lot. And therefore, that brings resource constraints and for industry in the legal sense supporting defence, there's opportunity because of the volume of work. We are trying to set up a $2 billion missile production facility. And that will come with complexities," he added.
"There'll be plenty of opportunities in the legal sense. There's the commercial which will help government negotiate draft contracts that evaluate tenders. And then there'll be other workshops such as the royal commissions, the Veterans' Affairs. And so, it'll be kind of a public and commercial approach within defence. And you'll see that also increase because again of the volume of things going down. As I said before, there's bipartisan agreement on defence. We understand there's a lot of things to get done between now and 2030, and we've only got finite resources in Australia, and therefore, we would need everybody you can get."
The transcript of this podcast episode was slightly edited for publishing purposes. To listen to the full conversation with Ron Fisher, click below: