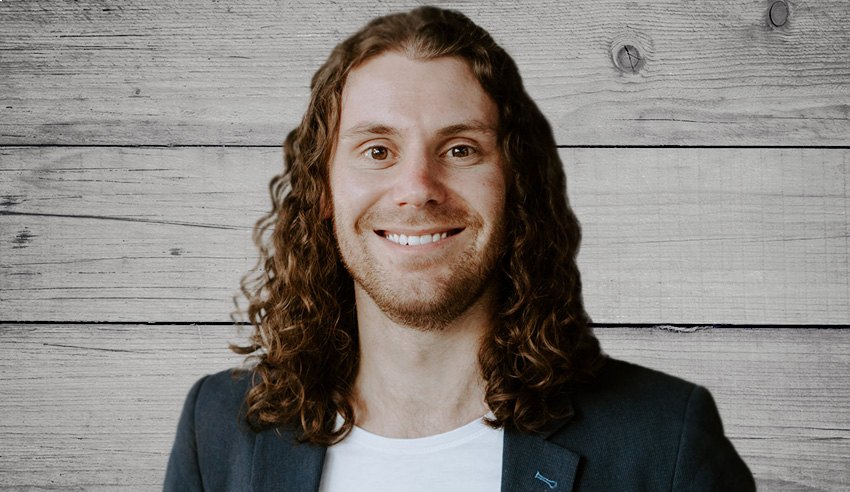 Jonathon Naef is convinced that being aggressive and litigious are not prerequisites to being a successful lawyer, especially in family law and estate planning.
Indeed, the co-founder of Canberra-based boutique Balance Family Law and winner of the Wills and Estates Award at the 30 Under 30 Awards 2022 said that he considers himself lucky to be a part of a firm that encourages lawyers to align their ways of working with their personal values.
Mr Naef co-founded Balance Family Law at just 23 years old in 2019 with principal lawyer Perpetua Kish after being an admitted solicitor for only six months.
He has a keen interest in assisting clients with their superannuation and complex property settlements during divorce and separation, which could involve companies, trusts, and taxation. He also undertakes family law valuations of defined benefit superannuation and leads the firm's wills and estate planning team.
In addition to these roles, Mr Naef's goal to use technology to streamline internal processes, information, and document generation led him to create systems and use automation through third-party technology to provide more cost-effective services to clients.
Speaking to Lawyers Weekly, Mr Naef outlined what he enjoys about working in family law and estate planning and explained that success for him entails ensuring that his clients are able to rebuild their relationship in some form and move forward despite enduring emotional turmoil during a divorce or separation.
He also asserted that he does not believe in practising law in an aggressive or litigious way, and advised other young lawyers to remain authentic and work in a manner that reflects their personality.
What do you find most exciting about practising in family law and estates?
I like that I get to work with families and understand family dynamics or how people have accumulated their wealth. It also involves a lot of problem solving. In relation to real estate planning (which is what I primarily work on in the wills and estate space), it's about planning and trying to prevent issues or reduce risks involved in transitioning wealth from one generation to another after someone has passed away, and trying to reduce the likelihood of claims against the estate.
The other thing I like about family law is the move to working more collaboratively. In our firm, we don't practise in an aggressive or litigious fashion. Rather, it's about understanding what people's goals are moving forward and trying to help them through what is a difficult time to establish themselves for their future so they can focus on achieving their goals.
I really like working in the property side of family law and working out how a settlement can be structured so that my clients have the ability to buy their own home in the future if that's their goal. I can also help them sort out their superannuation so that as they inch closer to retirement, they can work out what they need from the settlement to be able to retire at their desired age.
Why are wills and estate law so important right now?
One of the most important things for us to bear in mind is that in the next few decades, there's going to be an incredibly large transition of wealth from older generations to younger generations. In fact, I read an article last year that said Baby Boomers will pass on around $224 billion each year in inheritances by 2050. We've already started to see this happening now. Therefore, there is going to be a significant opportunity for new and existing estate planning lawyers to help clients structure their estates properly for this wealth transfer to occur in the most beneficial and seamless way. There's also an enormous opportunity to try and mitigate the risk of estate disputes that inevitably arise when there's lots of money passing from generation to generation.
You work in a field that involves a lot of emotion as clients endure the pain and conflict that comes with divorce and separation. How do you navigate this?
The ethos of our firm is that conflict is inevitable. It's going to happen when people have separated. But that doesn't necessarily mean everyone has to be aggressive. We try to reframe the clients' approach to the situation so they don't look at it like it's the end of the relationship. Rather, the relationship is changing. This is especially the case if they have children because they still have to maintain a relationship as co-parents. We try and look at the opportunities that could arise from this difficult situation. Alongside this, we look at the clients' goals moving forward and try to help them focus on the future rather than the past. We want to ensure that they set themselves so that they and their children are in the best position possible.
What challenges do you face in your line of work?
One of the challenges in family law is we have no control over what the other side does. While we can do everything in our power to keep things positive and focus on solutions, ultimately, there's someone else on the other side that has to play ball as well. If they're not willing and ready to go through the process yet or if they're holding on to some anger or still grieving the end of the relationship, that can sometimes be a little bit difficult.
Sometimes, it can be particularly challenging if the lawyer on the opposing side perhaps unintentionally inflames clients and causes more conflict instead of resolving it. Sometimes, the other side might be focusing on what is "fair". But fair is an abstract, subjective concept, and everyone defines it differently. It means different things to different people.
How would you define success in your field?
In estate planning, if the client walks away with a really robust estate plan that they understand, and if it meets their objectives while mitigating any possible risk, I would define that as success. In family law, success is when a client matter resolves in a manner that allows the parties to move forward knowing that they and their family are going to be okay. Moreover, even though the parties have separated, if they can repair and rebuild their relationship in some form or another for the benefit of the entire family (either because of or despite our involvement as lawyers), I would classify that as a success.
I would define personal success as working in a firm that allows me to practise law in a way that aligns with my personal values without having to change who I am just because I'm a lawyer and I'm expected to behave in a certain way. Lawyers are people first, and we're all different. So, we should be able to practise in those different ways and assist clients. Clients might have access to all the information we have as lawyers, but they choose to appoint law professionals whose values and approach align with theirs to assist them.
What opportunities do you see for new, young lawyers in your field?
I think people in our profession are expressing a desire to move towards a more collaborative way of practising law. Moreover, with people wanting to be more collegiate and move from bigger to smaller firms, they could work together and assist one another to build practices without necessarily seeing everyone else as competition. I'm a member of groups like The Art of Estate Planning, founded by registered lawyer, mentor, and coach Tara Lucke. It provides opportunities for people to share their knowledge, and learn from other law professionals outside their own firm with years of experience, so they can provide their clients with better services.
What tips/advice would you have for budding lawyers in your field?
When opportunities present themselves, take them or seriously consider them. I was given the opportunity to become a leader in a law firm very early on, which was very intimidating and scary. I wondered if I would be taken seriously in my profession. But I took the opportunity presented to me and I would advise others to do the same.
I would also advise lawyers to be themselves and work in a way that reflects their personality. If you're not an aggressive person outside your work, why would you be an aggressive person when you're a lawyer? There's a disconnect there. All lawyers are different and have their own style of doing things, and they want to work collaboratively. So, even if you're in a firm that expects you to work in a certain way, try and bring elements of yourself into the way that you practise law.
Missed out on entering the 30 Under 30 Awards this year? Don't worry! The awards program will return in 2023 bigger and better than ever, so make sure you keep an eye out and submit an entry or nominate a worthy colleague for a chance to be recognised for your hard work, dedication and achievements.