How did you come to be the GC in your present role and what advice can you offer to aspiring in-house lawyers/general counsel?
I joined the organisation as its legal counsel in May 2009, was subsequently appointed general counsel in July 2011 and moved into an executive role, including non-legal functions, in October 2013. My non-legal functions collectively amount to delivery, maintenance and pricing, the use of port assets and infrastructure in Sydney Harbour.
My advice to aspiring in-house lawyers is to first recognise that the legal function is just one of many functions required in a successful business. Look for a boss / mentor who is respected across the business because they understands how to add value to internal customers' objectives (if this boss / mentor participates in primarily non-legal decisions, this is a great indicator!)
Ultimately, sustainable success is about much more than 'being a lawyer'. It requires you to find sufficient alignment between:
(1) what you are good at and what you value professionally and personally - this is about developing self-awareness;
(2) the vision and mission of your organisation and its culture - which, if it is clear and lived out day-to-day, is an indicator for strong leadership.
The role of the general counsel is diverse and multi-faceted. In light of the James Hardie case, where/how does your GC role fit in with the business?
With responsibility for a number of non-legal functions, I need to make a conscious assessment of both the role I am performing and the expectations of my colleagues as to the role I am performing when participating in decision making. While it has the potential to be confusing, I set the expectation that, unless I specifically articulate I am 'wearing my legal hat' (or the context makes it obvious), then I am performing a general management role. This is supported by our team structure in that, day-to-day, the business' legal services needs are met by a senior lawyer in my team.
Because my non-legal functions have the potential to conflict with my legal responsibilities, this same senior lawyer has a 'dotted' reporting line direct to the CEO.
In your opinion, what do you consider to be the main challenges you face in your particular industry sector in the year ahead?
Challenges this year for ports and port service providers will include:
- Understanding what impact increased privatised port ownership will have on the sector;
- Finding ways to appropriately respond to the global drive for sustainable business in a local context, particularly in relation to addressing shipping emissions and understanding how ports can best integrate industry into increasingly urbanised communities (we all want to be on, in or near the water!)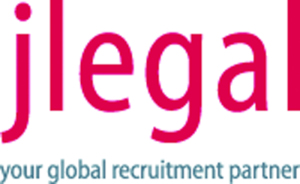 Copy and logo supplied by JLegal
For more information visit:
http://www.jlegal.com/sydney-legal-recruitment/