Friendships as vital as work in conquering the Top End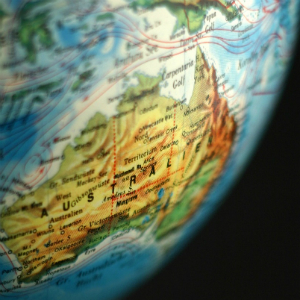 Young lawyers who choose to move to regional Australia should commit to participating in their new legal and local communities as much as they commit to their work, the manager of Maurice Blackburn's Darwin office says.
Personal injury lawyer Matthew Littlejohn keeps a busy schedule, managing an eight-person office and travelling to meet clients between Darwin and Alice Springs. Originally from Brisbane, the 27-year-old leads Maurice Blackburn's Darwin office, which he helped to establish last year.
According to Mr Littlejohn, lawyers contemplating relocation to regional Australia must understand the importance of immersing themselves in their new legal and local communities.
"I think there is a real danger in thinking you've got to work so much, to such a huge standard, that you miss out on things," he told Lawyers Weekly.
"A lot of people who I see go back [home] have come up and thrown themselves into work thinking, 'I'm going to get a lot of experience very quickly'. Then they look around once they have got a lot of experience very quickly and say, 'well, I haven't done anything else here because I've been working for two years. I miss my friends from down south'," he said.
When Mr Littlejohn started out as a paralegal at the firm five years ago, Maurice Blackburn had yet to expand nationally. Lawyers at the firm had carriage of some matters in the NT, but its presence in Darwin was limited. Occasionally, practitioners would fly up to attend client meetings or make appearances in court.
In 2013, Mr Littlejohn left Maurice Blackburn in Brisbane to work as an associate for NT Supreme Court Justice Judith Kelly. He subsequently returned to Queensland, but kept an ear to the ground for opportunities that might take him back north.
"When it was starting to crystalise that Maurice Blackburn would acquire an existing firm in the NT, they wanted to know what that office would look like. I kept an active interest and made it known that I was interested in growing the Darwin area," Mr Littlejohn said.
"We very quickly outgrew the three-room office of the firm that we took over and moved to a new space in the CBD."
Admitted to practice last year, Mr Littlejohn has had to learn fast. Everyone in the new Maurice Blackburn Darwin office is under the age of 30. For a lawyer to wrangle a management role so early in their career is rare, no less in a location where their firm is entering the market.
"A lot of young lawyers generally are joining an existing established office, whereas we literally needed to find a building, put staff in it and start creating," Mr Littlejohn said.
"This is [Maurice Blackburn's] first office in the Territory. It's such a rare and unique opportunity for any practitioner to have the opportunity to essentially start a practice in a new jurisdiction from the ground up."
Mr Littlejohn gave a frank account about the challenging task of setting up a practice in a new jurisdiction. The responsibility combined a steep learning curve with the opportunity to build Maurice Blackburn's unique regional brand.
He explained having to source everything from IT-coding systems to legal precedents specific to the NT.
"It has been a big challenge, a big workload and drawing on a lot of resources as well," Mr Littlejohn said.
"I think the biggest challenge has been the number of times the question has been asked, 'Do we have this?' And the answer is usually, 'No – cool, let's make it.'
"Yes, it's challenging but it's also sort of exciting to know that we are actively building the 'Maurice Balckburn NT' identity every day."
Mr Littlejohn has clocked almost two years as a Territory resident. While he struggles to pinpoint exactly what drew him back to the heat, he has fully embraced his new home.
"Darwin really is the far north capital. We are closer to Asia than we are anywhere else in Australia. It was a bit of a culture shock, coming out of the south-east corner," Mr Littlejohn said.
"It's a very unique jurisdiction to work in – in terms of clients, in terms of the general vibe of work. It's very small so it's collegiate. Everyone knows everyone and you build close relationships quite quickly."
Being an associate was a valuable opportunity to gain exposure to the NT legal profession and justice system before Mr Littlejohn made the move to set up shop for Maurice Blackburn. He encouraged other young lawyers looking to escape their comfort zone to consider the Top End, adding that outsiders would need to be resourceful if they want to succeed.
"It takes a little bit of a leap of faith and you've got to be ready to make do. You've got to be a bit resourceful, a bit MacGyver, but I find that really fun and exciting," he said.
"If that's the sort of attitude that you've got for those things, then it's fantastic. It's a wonderful opportunity."