From lawyer to CEO by 25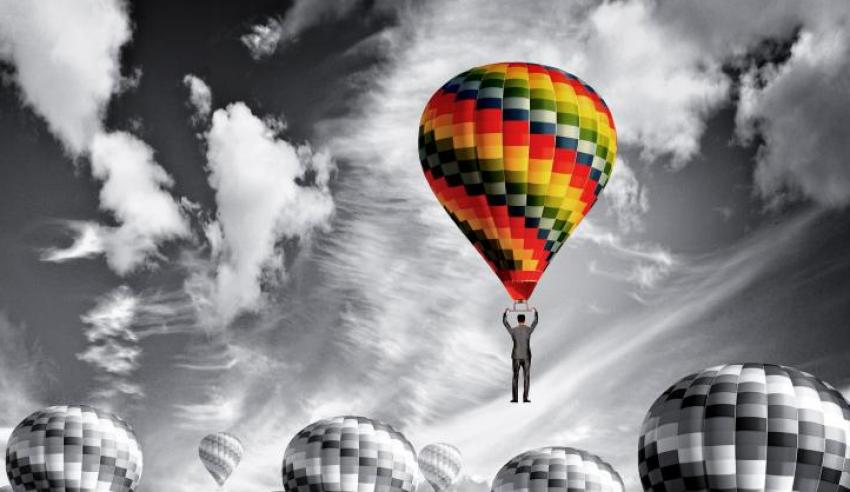 A young lawyer turned charity organisation CEO has revealed the reason for her career change.
Morgan Koegel knew she wanted to be a lawyer from the age of seven. But a couple of years after graduating, she turned her focus to education and became the CEO of charity organisation One Girl.
One Girl focuses on educating girls in Africa through a range of initiatives, including scholarships and school amenity improvements.
Speaking at the Janders Dean Horizons conference in Sydney recently, Ms Koegel said her parents instilled in her the importance of both education and gender equality.
"I grew up with two mums in middle America in the early 1990s," she said.
"But when I was a kid, I had no idea that my family was unusual, that there was anything strange, that some people had an opposition to it. I had two mums who loved me.
"I also had parents that really highly valued education, so my mums, when they decided to get pregnant, had looked around, realised that their gay next-door neighbour had a PhD and said, 'He'll do'.
"So my parents really highly valued education and I was given a really great education from a young age."
Ms Koegel was inspired to join the legal profession at age seven when her non-biological mother, who was a lawyer, told her how she had won an appeal against a man's death sentence.
"She argued for years and years, appealed and appealed, and eventually a man's life was spared, and I remember thinking as a seven-year-old hearing this, 'That's it! This woman got her law degree, she spoke out about something that mattered to her, a judge eventually agreed and she literally saved a dude's life'," Ms Koegel said.
"I had never heard anything so incredible and I said, 'That's it. I've got to be a lawyer. That's how I'm going to find my voice'."
Ms Koegel graduated from Melbourne Law School and started working with Victoria Legal Aid, as well as running legal education seminars in prisons, but it wasn't long before a chance encounter reminded her how fortunate she was to be well educated.
"I was feeling pretty good about my prison gig, doing these big legal education seminars," she said.
"I had this guy Jamie who went back like 10 times, so I was having my Harvey Specter moment – 'Yay, I'm good at this, I'm loving life doing these legal education seminars'.
"And on the 11th session Jamie came back, I was handing out pamphlets and I realised I'd run out, and I said, 'Sorry guys, I'm going to have to go print more', and Jamie said, 'You know what miss, don't worry about it. I actually can't read'.
"I felt that sick feeling in my stomach of just, 'Oh man, he's not here because I'm giving great legal education seminars, he's here because he can't understand the things I'm pointing to, he can't understand what I'm handing him'.
"And I think it was in that moment that, for the first time in my life, I fully appreciated that my capacity to read, to write, to speak the way I'm speaking to you now, is a product of the education I've had."
This revelation led Ms Koegel to pursue a career in education. Despite her youth, she took on the role of CEO of One Girl, which combined her passions for education and gender equality.
The organisation has experienced rapid growth over the last few years, and entered the spotlight earlier this year when former Liberal MP Cory Bernardi took one of its fundraising initiatives the wrong way.
Craigburn Primary School in South Australia took part in One Girl's 'Do it in a dress' fundraiser, where participants complete a challenge of their choice while wearing a school dress.
The night before Ms Koegel addressed the Janders Dean conference, Mr Bernardi got wind of the fundraiser and tweeted "One school in South Australia now has wear a dress day. This gender morphing is really getting absurd".
However, the comment backfired on the senator and led to a flood of donations for the primary school, which ultimately raised $305,809 – well above its target of $900.
Ms Koegel said the overwhelming support showed how much the community cared about girls' education.