Want a baby? It's a 3-year planning cycle in the law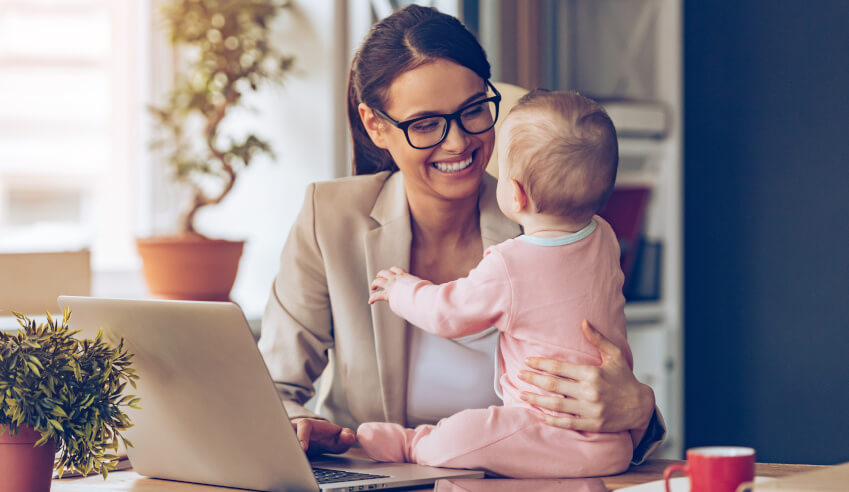 I regularly meet with young lawyers wanting to know how to plan their careers around having a baby, or how to have a baby around their career – depending on their bent, writes Catherine Brooks.
Recently, sitting over coffee with a very bright lawyer in her late 20s, I had a realisation. Having a baby requires a three-year planning cycle. It goes like this: 
Year 1: You decide to have a baby, you start trying for a baby, you fall pregnant. If you're lucky – really lucky – this process only takes one year (three months 'trying' and nine months pregnant). For many, it takes a lot longer.
Year 2: You (or your partner) have the baby. You (or your partner) are on parental leave and if you've been with the firm for 12 months, you have the right to take between 12 and 24 months 'off', and you have the right to return to your role. You then start transitioning back to work (NB: many lawyers take less than 12 months 'off'). 
Year 3: If you received an additional parental leave payment from your firm, you're locked into returning for at least one year. Otherwise, you're liable to return the parental leave payment. You spend the year working out how to say goodbye to your baby each morning, how to juggle work/childcare arrangements, and how to slot back into the job as a changed person, all while trying to remember to still show your significant other some love. 
Once you've lived through this three-year cycle, the questions will normally start about when you're having your second child! The three-year cycle recommences. 
Why is it important to better understand this cycle? For two reasons. We, as leaders and managers in the legal industry, need to better understand how to support young lawyers as they plan and commence their parenting journey. If we can help our team members plan for the transition away from and back to work, then we're much more likely to build committed and loyal team players. 
Second, for those planning to have kids, there are important considerations to take into account before falling pregnant, such as getting a solid sense of the financial implications of having a baby, the career choices that need to be made in step with the three-year cycle, and how all of that fits in with your partner (and their career trajectory and parental leave entitlements). 
For retention management, career planning and future-proofing, it's crucial we better understand this three-year cycle. 
So what can your firm do now? 
Discuss the three-year cycle with your leadership group to better understand the cycle that's reflected in your firm.
In conjunction with people and culture, hold sessions with staff (with an aim to capture those in the pre-planning phase) taking them through the government parental leave scheme, the additional parental leave provided by your firm (and the rules around that benefit), and include a Q and A component with both a man and a woman about their experiences with taking parental leave at your firm.
Hold follow-up sessions for those about to embark on parental leave to cover off on your flexible work policy, breastfeeding in the workplace support, tips for obtaining childcare, and again include both a man and a woman to share their experiences through this part of the return-to-work process.
Run peer-support groups for those returning from parental leave (as an extension of your mentoring programs).
Be absolutely vigilant about complying with your keeping-in-touch obligations when someone is away on parental leave. It can be a time of vulnerability and worry, so hearing from your boss and colleagues during this time away from the office can be a sanity-saver (and it's your legislative obligation anyway).
Ensure diversity in your hiring process, in age, gender and ethnicity. The research shows that this will ensure team performance and innovation.
Remember that we, as employers, are all on an even playing field when it comes to having working parents in our teams and ensuring flexibility in the workplace. It's our ethical, moral, societal and legal obligation to support working parents, so let's make their lives easier for the benefit of the broader firm.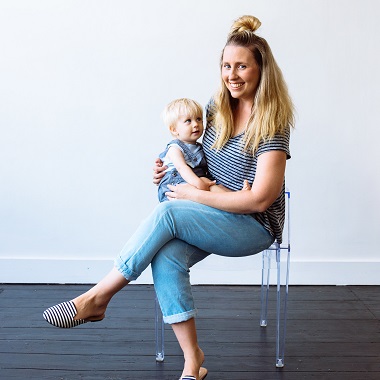 Catherine Brooks is a principal at Moores, pictured here with her son Remington. Click here to read how her firm supported her when she had a child. 
Photo by Stefani Driscoll photography