Min Jin Lee: From New York lawyer to acclaimed author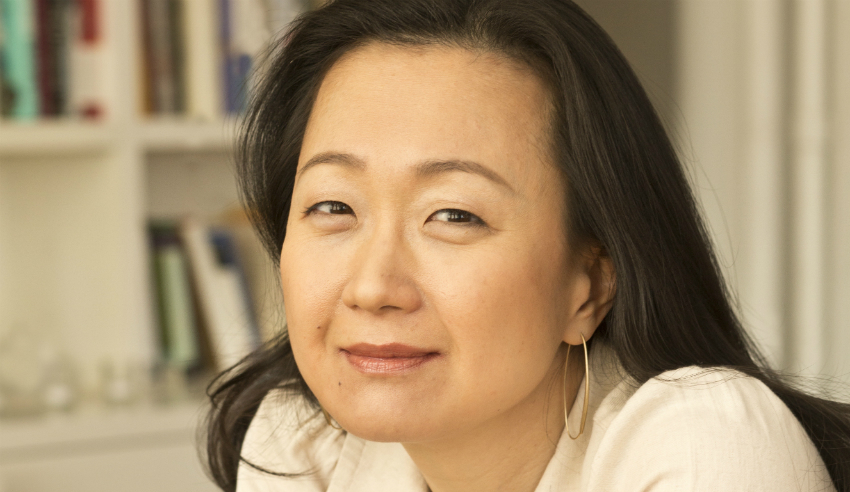 The author of New York Times bestseller Pachinko, speaks with Lawyers Weekly about how she quit law more than 20 years ago to step out on a creative journey and free the storyteller inside.
Min Jin Lee (pictured) says that she was at the end of her rope when she made the decision to quit her job at a commercial law firm in New York. A liver disease fatigued the young lawyer, above and beyond the strain of overwork, and there was simply no time or room to do or be anything else.
It was 1995 and Ms Lee was two years PQE, when a partner met with her to delegate more work. She had just billed 300 hours, which in reality meant more than 350 hours spent toiling in the office.  
"I told him, 'I quit. I can't do this anymore.' Then I left the office I went, 'I think I did the right thing'.
"It was really a youthful, hubristic decision. It wasn't well thought out," Ms Lee said.
Corporate lawyers in New York do not work 40 hour weeks, Ms Lee added. A more realistic baseline would be 100 billable hours each week.
"It means that you don't do anything else but be a lawyer," she said.
Even with the toll of crazy work hours, Ms Lee said she probably would have stayed in law if it was not for the physical impacts of the childhood ailment, of which she has since been cured.
"So I thought that I would quit and have a quieter life and I would just have a lot less money and status," Ms Lee said.
"I had no idea that it would take so long to publish a book — at least for me."
Life after law was not easy for Ms Lee. Reiterating that her decision to quit her job was not a smart one, she said that outsiders were likely to view some of her choices as incredibly strong but stupid.
With her health issues worsening, Ms lee became a mother soon after quitting her job and her new family relied on her husband's sole income.
"At that point I was just a stay-at-home mum. My husband was supporting us and it wasn't like we had a lot of money but I was able to make do and we had health insurance," she said.
What followed was what the now-acclaimed author calls an 11-year writing apprenticeship. Ms Lee enrolled in affordable writing classes at a community centre and resolved that she would just "become better".
"Gradually, I stopped talking about my writing," Ms Lee said.  
"If you think about it, you can't tell people for 10 or 11 years 'Oh yes, I'm working on a book'.
"People will think you're stupid and irrational — and I guess I was both — but I kept on thinking 'I'm not going to talk about it. I'm just going to keep it under wraps. And I will take these classes and I will do all my other work well."
When she was seven, Ms Lee immigrated to the US with her family from Korea. The middle of three daughters, she went on to study American history at university and developed a love of reading fiction.
Afterwards, she was accepted to study law at Georgetown University and her father offered to fund the degree.
"My father said that if I went to law school that he would pay for it. It was not that my father was really wealthy but I think he thought he would set me up if he invested in my education. And I thought, 'He's a sensible person, I think he's right'," Ms Lee said.  
It may have been one of the greatest gifts for the budding author, who today credits her legal education for equipping her with a critical and objective writing method.
Ms Lee values robust writing -- things that make a point. In her view, finessing passages that set out to do what they are intended to can be best achieved by playing devil's advocate in scrutinising her own work.
She added that lawyers tend to be exceptional readers, of both writing and situations, which assisted her in producing stories that were worth reading.
"I test my ideas and I know if something doesn't pass muster, I have to rethink my argument. And in fiction, there are lots of arguments," Ms Lee said.
"I am interested in making sure that there is a beginning, a middle, an end and a why. If I don't understand why, I think I've wasted your time.
"I wanted to be a good writer and I think that my legal training has helped."
Ms Lee's latest book, Pachinko, is a saga about four generations in a family of poor Korean immigrants, who flee to Japan in the 1990s. The historical fiction wrestles with the notion of being exiled from a homeland as a family finds itself "caught in the indifferent arc of history".
Published in 2017, Pachinko has been named in the top 10 books of the year for The New York Times, USA Today, San Francisco Chronicle, the BBC, CBC, the New York Public Library and the Chicago Public Library.
Ms Lee said that her writing is driven by a desire to explore certain themes. Now at 50-years of age, she said she found herself thinking more about wisdom and what makes a wise person. The culture and dynamic of diasporas have also been a returning focus for the author.
"When I wrote my first book (Free Food for Millionaires), I was interested in status and money. What does that mean for the poor immigrant? If the poor immigrant wants status and money, what does that mean?"
"Answering that question took 560 pages for me, as well as numerous drafts," Ms Lee said.
"I think that it's helpful to have a certain topic that you're interested in," she added.
One of a handful of international authors visiting Australia this week for the Sydney Writers Festival, Ms Lee has shared her perspective on writing historical fiction, the geopolitics of North and South Korea, as well as her most recent novel Pachinko.
For the festival's opening gala, she joined two other celebrated authors, Alexis Okeowo and André Aciman, to explore the concept of power.
Ms Lee characterises her departure from law and long evolution into a writer as a decision — the decision to give herself permission to do what she wanted to do.
"A lot of writers who have stories to tell often want permission," Ms Lee said.
"After a while, you decide you have to give yourself permission. It's really liberating and essential.
"You have to ask yourself — to whom will you give permission to decide about the story you want to tell?"