The gig economy: Will your company be left behind?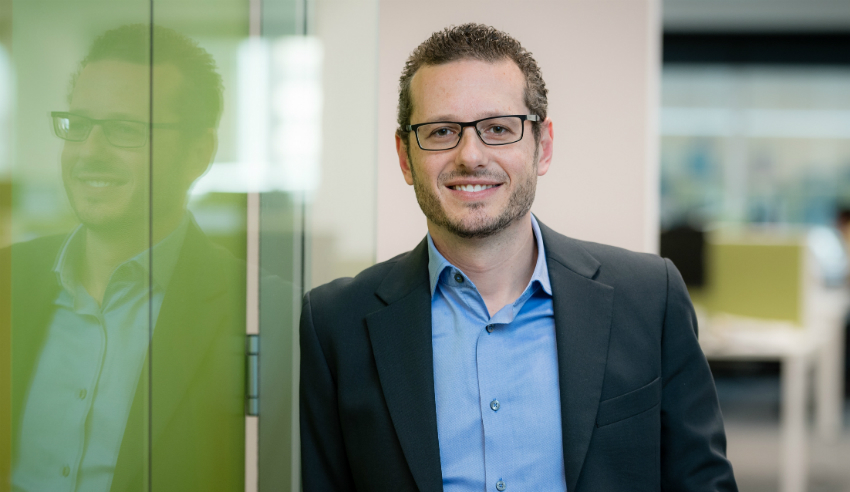 With the rising use of contingent labour, large enterprises should now be broadening their HR function to encompass all workers, Jonathan Hunter writes.
I wish I could work only three or four days a week," or, "I'd love to work really hard for three months then take the next three months off to travel."
Sound familiar? These are becoming common catch-phrases in the workforce, particularly in professional or highly skilled circles. Another common phrase is "I've quit my job to try contract work for a while until I decide what I want to do next" — a sentiment no doubt fueled by news headlines like "The Aussies with six-figure side gigs — You can do it too" and "Consultants can earn more money while having more free time".
On paper, it would seem that employees now have more opportunities and more incentives than ever to determine when, how and where they want to work, particularly in the current environment of low unemployment and wage growth. The gig or freelance economy has been booming, and this growth is, by all accounts, expected to continue. Data from the annual Freelancing in America report shows that by 2027 the majority of workers in the U.S. will freelance. 
Certain sectors of the labour market are far from thrilled by this growth. As businesses relying on the gig economy have become more prevalent, so too has union lobbying. Calls for more regulation are focused on the need to maintain a salary floor and income protection, uphold worker protections and to ensure superannuation is paid. These factors are particularly relevant for low-skilled, low-paid contractors.
So is gigging the way to work less and earn more? Or is this development in the workforce an inevitable race to the bottom?
There is currently considerable debate around these questions, however a significant part of the freelance community is being overlooked in these discussions. While low skilled workers who find themselves underemployed or underpaid are being interpreted as the norm, for the large part, gigging is not the domain of the low-skilled and low-paid. In fact, white collar professions are the fastest growing sector of contingent workers in Australia according to a report by Kinetic Super. According to that report, there was a 43 per cent jump in the number of contingent workers in Australia between November 2013 and September 2017 and employers in the finance and insurance sectors increased their use of temporary and contract solutions by 50.7 per cent in the prior six months alone.
Rather than add to the current welfare debate, it is this latter group, the skilled white collar freelancer, that is the focus of this article.
Growth of the skilled freelancer
Globally, surveys have shown that the majority of independent contractors prefer to work freelance rather than as an employee. A survey from US and EU respondents found that 70 per cent of freelancers engaged in independent work as a preferred choice for either their primary or supplementary income.
The main reasons cited for higher satisfaction included increased learning opportunities and recognition, greater satisfaction in regards to their overall level of income, and perhaps surprisingly, they were just as satisfied as traditional workers when it came to income security and benefits. So, despite the majority of political discussion in Australia being based on an assumption that contingent workers earn either award, or below award rates, it is important to recognise that this is likely not the case for the majority. At Expert360 we see professional freelancers earn an average day rate of $900, more than double the average daily rate of a full-time employed adult in Australia (as reported by the ABS).
Utilising contingent labour is also the preferred hiring option for many businesses. A global Deloitte report found only 42 per cent of respondents said their organisations are primarily made up of salaried employees, and employers expect to dramatically increase their dependence on contract, freelancer and gig workers in the coming years.
Technology driving change
As the use of contingent workers grows, enterprise businesses are turning to platforms to source and engage freelance talent rather than paying expensive agency fees. By doing so, they can tap into contingent talent in response to fluctuating market demand, simplify labour costs, and access talent they don't have in-house.
So engaging freelancers through an online platform is the obvious solution isn't it? For many large enterprises, a leap onto new tech platforms is a journey into the unknown. These companies are typically slow to adopt new models and online platforms or "marketplaces" are certainly a departure from traditional hiring structures.
Compliance concerns slowing progress
Large enterprises are being held back by concerns relating to legal compliance and talent management. Risks commonly associated with hiring freelancers include maintaining the company's confidentiality and ensuring the company owns the intellectual property in the work created by the freelancer. These risks are normally mitigated through written agreements, so these can easily be covered through electronic agreements.
Other risks are associated with freelancers being inadequately on-boarded to a company. In the past, freelancers formed a very small part of the workforce and, to this day, are often not managed through the company's HR function. They often, as a result, slip through the cracks. This is where Freelance Management Systems, as they are becoming known, can help (but more on that later).
Legal compliance concerns primarily relate to the risk that an independent contractor will be found to be an employee, or "sham contracting". These concerns have historically arisen through blue collar or low-skilled workforces; however, they continue to form the basis on which more conservative enterprises engage skilled freelancers through a traditional labour hire provider at a higher cost. These providers also perform payroll administration services, but generally at a higher price than the company's own employee payroll function.
There can be little argument that Australia's employment laws, particularly when applied to the gig or freelance economy, are complex. However when engaging a white collar freelance professional, the traditional legal risks, and the key drivers for engaging the old labour hire models, need to be revisited. For example, when a highly skilled white collar professional who has made a concerted decision to freelance, is engaged by a company for short to medium term projects and is earning a day rate significantly above average earnings, the risks of sham contracting should, as a matter of law and common sense, be lower than where a blue collar or low-skilled workforce is involved.
At Expert360 we see various large enterprises taking vastly different approaches. The more agile companies are jumping on board with the new hiring models and taking full advantage of the benefits they provide. Others are showing themselves incapable of changing from "the way it has always been done".
Structuring for change
With the rising use of contingent labour, large enterprises should now be broadening their HR function to encompass all workers. Where a company may have engaged independent contractors through its procurement function in the past, it now needs to recognise that the gig economy encompasses both HR and Procurement.
As a starting point, collaboration between these two functions would assist companies to appropriately manage most, if not all, of the perceived risks and to take advantage of the speed, flexibility and cost savings that the contingent labour platforms like Expert360 provide.
Practically, however, it may be difficult to manage freelance talent with existing traditional HR systems which were not designed for this purpose. The same Deloitte report referenced earlier found that only 16 per cent of respondents have an established set of policies and practices to manage a variety of worker types. The traditional outsourced labour hire models have therefore historically been viewed as a cost-effective alternative.
New platforms and solutions are rapidly becoming available which are challenging these models. Increasingly, Freelancer Management Solutions are, through technological innovation, replacing much of the administrative burden that has traditionally been outsourced. These solutions, together with the use of online marketplaces to source talent, will enable enterprises to reduce both costs, through the direct hire of freelancers, and compliance risk, with automated talent management.
Ultimately, contingent work is here to stay. From a corporate perspective, the focus will be harnessing the power of freelancers, not just via marketplace platforms, but through end-to-end workforce management solutions. Conservative organisations that fail to adapt to the new realities of the workforce will at best be burning unnecessary costs and at worst be left behind in the new gig era.