Brave international judges needed to champion trial rights, barrister says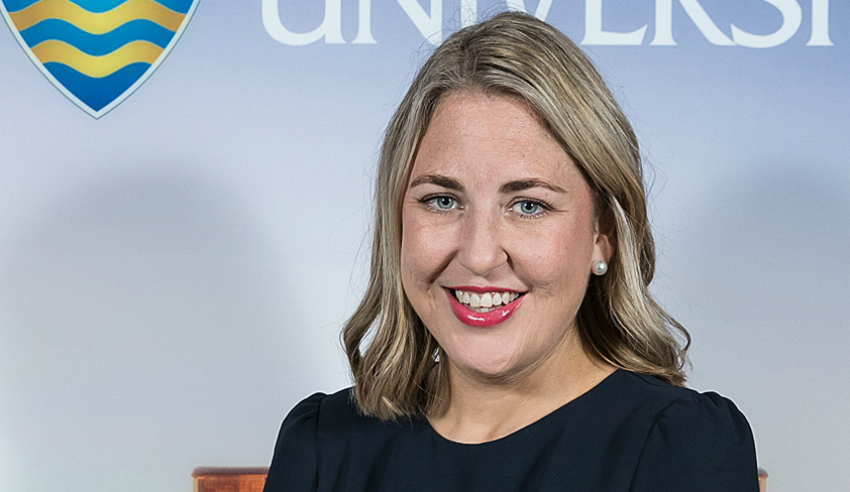 Australian Kate Gibson shares what life is like working as a barrister on the international stage and explains why achieving justice under intense political pressure is important for the legitimacy of UN-backed institutions.
Kate Gibson's start as a corporate lawyer in Brisbane had little to do with the international career in criminal defence that she would go on to forge in Geneva.
A member of St Philips Chambers in London and fluent French speaker, she has defended an extensive list of clients in the international arena and learned some important lessons about the reality of attaining a just outcome in politicised courts such as the International Criminal Court (ICC) and other special tribunals backed by the United Nations.
Speaking to Lawyers Weekly during a recent visit to Australia, Ms Gibson said that international institutions were only capable of just outcomes when judges were prepared to show courage, resist political pressure and allow fair trial rights to prevail.
"You need very brave judges in that institution, who are going to stand up and say 'The rights of the accused should triumph over the political realities of this situation'," Ms Gibson said.
"I think in the ICC, there's a lot more work to do to ensure the trials are fair. When you have got a court with so much focus on it, that has only got a very small number of accused, and you are against this institution and this idea of international justice; it is much, much harder to get people to listen to the [defence] narrative." 
The ICC faces particular challenges, Ms Gibson explained, because only signatory states tend to co-operate with the court. Further, the court does not have a police force like the UN does to be able to compel an accused to come before its judges. It is for this reason that there were so few ICC cases, Ms Gibson said.
"This ICC is not a UN tribunal so you're not obliged to co-operate with it. And [it] is much harder in that environment, when the political pressure is so great, when the states parties are pouring hundreds of millions of euros into this court, and so many a people will view acquittals as a failure – a failure of the prosecution, a failure of the evidence, a fail of the institution," she said.
The ICC was the first forum where Ms Gibson cut her teeth as an international lawyer after she graduated from the University of Cambridge in 2004. She secured an internship in The Hague and received a small stipend – just enough to survive and buy a bike – and commenced work for a Samoan judge as clerk.
Following her internship, Ms Gibson was invited to join the defence team of General Gratien Kabiligi at the UN International Criminal Tribunal for Rwanda in Tanzania. That role, as a legal assistant, kicked off what would be a commitment to acting for defence teams in international criminal trials.
"It was the highest profile case at the Rwanda tribunal – the four leading military authorities during the genocide," Ms Gibson said.
"And it was an amazing experience because the General that I was assigned to represent, we really believed in his innocence. We were actually trying to get him acquitted – which doesn't happen a lot – and at the end of the day, after a long trial, the trial chamber acquitted him."
Following his acquittal, General Kabiligi was released after 11 years of imprisonment. Ms Gibson recalled the day of his freedom as incredibly rewarding.
"To work for someone you actually believe in and actually see them get released from prison and after that I was hooked and thought 'I want to do this for the rest of my life'," she said.
"My subsequent clients haven't necessarily all been of that calibre – we're not always fighting to get them acquitted.
"But that was sort of my first taste. I just found the subject matter so interesting, I loved living down there, and everything about it to me was great."
Ms Gibson was recognised by Bond University, where she obtained her double degree in laws and arts 18 years ago, with an alumni award for community achievement in May.
She has worked in various capacities for the UN International Criminal Tribunal for the Former Yugoslavia in The Hague, the UN Mechanism for the International Criminal Tribunals in The Hague, the Special Court for Sierra Leone and the ICC.
It was the intensive nature of defence work, a consequence of belonging to a team of about three lawyers compared with an international prosecution team with approximately 10 times more staff, that Ms Gibson said she enjoyed.
"In a defence team, you are responsible for everything. You get to go and do investigations, collect the evidence, interview the witnesses and collect any physical evidence," Ms Gibson said.
"And then you're in the court room examining the witnesses, cross examining the prosecution witnesses, drafting all the legal submissions. It is very intensive."
Between 2009 and 2010, she was a Civil Party Lawyer for the Extraordinary Chambers in the Courts of Cambodia, representing victims of the Khmer Rogue regime.
Remarking on the unique style of advocacy required for international criminal trials, Ms Gibson noted that the pace of court room exchanges were delayed by translation requirements. Cultural considerations also had a bearing on best practice for interviewing witnesses, she added.
"The vulnerability of the witnesses that we're presenting or crossing is a huge aspect of what we do," Ms Gibson said.
"It takes an incredible amount of time to lead the evidence. But more than that, there's a huge cultural aspect.
"I remember once I tried to get a witness to recognise something in a photograph, to recognise that this was her house. She had never seen anything in 2D, so she couldn't conceptualise that this was her house. She could recognise it if she looked at it but she couldn't recognise it in a photograph.
"It can be the same with maps. Long ago, I stopped saying to witnesses 'draw a sketch of this'."
One method Ms Gibson said she had adopted to overcome conceptual problems with witnesses, was to put questions in terms they understood – she said that she would put questions about the season instead, whether the witness remembered being cold, and asking how high they recalled crops were at that time.
She said, "In Cambodia in particular, we'd have witnesses on the stand and you would ask:  
Q. Do you know how many people were living in this village at that year?
A. Yes.
Q. Can you tell me how many people were living in that village?
A. Yes.
Q. How many people were living in that village in that year?
"We had to be specific because they would answer questions in a very direct, literal way.
"The international criminal world is full of these traps. And even the most senior British QC can walk in and not be cognisant of that – as none of us are at the beginning – you can quickly find that the evidence isn't coming out in the way that you were expecting or that the client is expecting."
Last year, Ms Gibson was appointed senior consultant (Africa) for the International Law Development Organisation in Rome, which led her to develop and deliver a training program for Rwandan defence lawyers. The program was designed to maximise the capacity of local Rwandan lawyers to defend genocide cases before the Rwandan domestic courts.
"I found the substance of international law so much more interesting than the corporate law that I had been doing in a law firm," Ms Gibson said.
"All aspects of international law and the fact that it was directly applicable to these conflict situations made it seem very real and very important to me.
"And I realised that if it was possible, I'd love to try and make a career out of it."