Stop, drop and roll: Dealing with final semester stress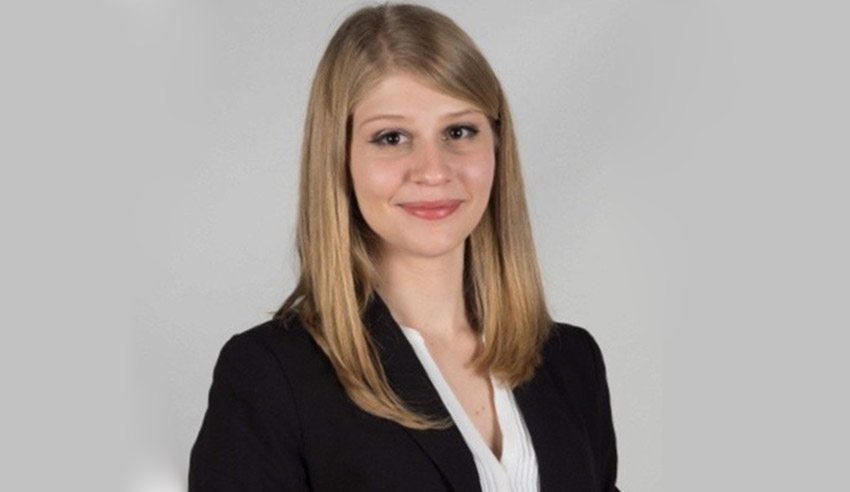 How many of you remember your last high school exam? For me, it was my Japanese exam. It was in the third week of November 2014 and it was a sunny day. I remember when the invigilators finally said the words "pens down" because it was almost like the room was suddenly filled by white noise. Year 12 was over, writes Flynne Tytherleigh.
I walked out of the exam hall onto the street and saw my mother waiting for me with a bunch of pink and purple helium filled balloons. She was the only parent who had thought to make a big deal out of this final exam. She put the balloons in my hand and took her camera out, snapping the moment I was finally free.
I won't sugar coat it; I look absolutely feral in this photo. I've got skin paler than the crisp, white exam paper from not seeing the sun for several weeks as I hauled up in my study, preparing for exams.
My hair is frizzy and unkempt, pulled back into a pony tail and out of my face and accessorised by my glasses which were lopsided on the top of my head. I'm clutching my Japanese dictionary, ziplock bag full of highlighters and pens, my clear water bottle and Japanese dictionary like life buoys. To top it off, I've got bags under my eyes which would rival the amount you've probably purchased from Woolworths since forgetting your reusable ones.
Now, in the middle of my final semester, I feel rather the same. Feral. My skin is decorated with stress acne scars, the bags have returned, I haven't seen the sun for the entire semester. Swap the Japanese dictionary for my laptop and the water bottle for some wine and it's basically the same picture. While you would think final semester is the time to coast and adopt the 'what will be will be' frame of mind, "no can do" says my brain. After four and a half years, I feel like that 18-year-old in the photo again.
So, it got me thinking, why am I so stressed? It's not like this semester is the difference between getting into law school and not getting into law school, nor do I have any solid plans which rely on me achieving anything other than a pass. But there's the trap, there's where my mind gets caught up: what if I don't even get that? What if I fail and then get condemned to another semester of law school, politely rejecting Coles sausages in exchange for club membership and feeling like a grandma as I ask people to take their social plans out of the silent study area?
I lamented these feelings to a friend who has just gone through this period in her life as I performed what looked like an indecent act on a lamb gyro through tears. Although she had experienced this 'final semester panic', and assured me it was a totally normal thing to feel, she reminded me that the only person who could overcome this stress was me. If I kept going the way I was going, flailing around and panicking like a drowning cat, there would be every chance I would find myself in the situation I was so desperately trying to avoid
As I reflected on this conversation, I realised that my fear of failing went a little deeper than Coles sausages. I have been a student for effectively my entire life, and now that this period in my life is coming to an end, I almost feel like (what I assume) pregnant women feel like when they're about to have a baby. I'm nesting in preparation for an identity shift, for this new period in my life that won't revolve around assignments, semester breaks, lectures and how far I could stretch my UNiDAYS discount. I'm coming to terms with not being a student, and not failing anything is part of that prep.
In the interim, I have to get better at dealing with stress. And if you've read anything I've written over the last six months, you'd know my primary stress relief mechanism is complaining about things on the internet. But one method I do swear by is the 'cup', that is, remembering that there is only so much which can fit in the cup before it overflows and nothing stays in the cup. In essence, this is a metaphor to remind me to cut myself some slack from time to time. Things don't need to be perfect, I just need pass at this point.
Because at the end of the day, the real achievement is that I've made it through 4 and a half years of law school, that I survived, and I did everything I came here to do. Because even the law graduate who 'just passes' still gets the same law degree as the law graduate who HDs everything.
So, I'll keep telling myself there's no need to stress. That even though this semester feels a bit like I'm repeatedly stopping, dropping and rolling over flames of panic, desperately trying to make it out of law school in one piece, I'll soon wear that same smile which feral, 18 year old me wore when she walked out of that final Japanese exam. And after that, the world's my oyster, even without a UNiDAYS discount.
Flynne Tytherleigh is a law student at Monash University.