Three common client access mistakes
Promoted by

Client access gives firms a competitive advantage when done properly, writes Stephen Butler, CEO of Red Rain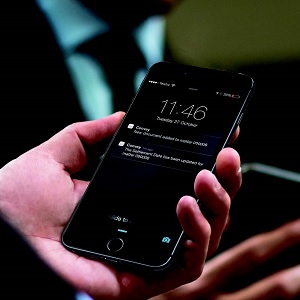 TO IMPROVE service and reduce costs, many firms are adopting client access platforms – systems that share selected information with clients. However, like any new technology, it has potential to cause headaches. And unlike most staff - facing systems, client access solutions can directly affect your firm's reputation. So, if you're implementing client access, it's important to get it right. As the service is starting to gain traction, there are a number of traps to look out for when considering a new solution.
1. It won't scale for growth
This is a common mistake made by small to mid-sized firms. There are many systems that require significant effort to maintain. Drag and drop, inputting data or creating Excel reports seems simple in a demonstration, but what will happen when you need to do this 50 or 100 times a day? Ensure your system can scale, as the use of client-access technology often brings about repeat and referral business due to its 'shiny and new' effect.
2. It's a one-size-fits-all solution
Different clients have varied needs – from the information they access, to the devices they use. Corporate clients require multiple users to access many documents and reports. Ensure your client access system can create different security profiles and doesn't involve a complex set-up – browser-based access is best. Meanwhile, private clients will only need to access one or two documents, often when they're out and about, e.g. at court or a property inspection – a mobile app is perfect for this.
3. It relies on the client
Unless you make things incredibly easy, clients simply won't use new technology. Your client access platform shouldn't rely on them to constantly 'check in'. Ensure your system can automate responses – document changes should send an email or push notification, and recurring automated reports are essential for corporate clients.
Small features like these don't cost your firm a thing, but demonstrate your value to the client and ensure they are properly using the service. If you do your research, client access solutions will give your firm a massive competitive advantage. Most firms using RedView Connect, our client access platform, say they enjoy a clear point of differentiation and reduced client service costs. 
RedView helps law firms and their clients access information and documents from any device. Visit redview.com.au for more information.