Goodbye job applications, hello dream career
Seize control of your career and design the future you deserve with
What's your story?
'Tell me about yourself' is something most people dread hearing, but with a little preparation you can nail your reply, writes Ruth Beran.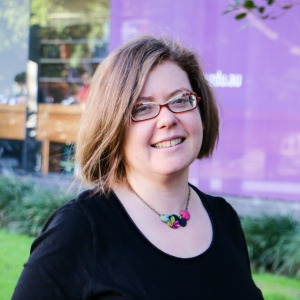 One of the things you hear in an interview is, 'Tell me about yourself'. This is your chance to shine. It sets the tone for the whole interview and is often the first impression an interviewer will have of you, so make it count.
You're out of free articles for this month
To continue reading the rest of this article, please log in.
Create free account to get unlimited news articles and more!
Your reply is often referred to as your 'elevator pitch'. It is the story about yourself that you can convey in the time it takes an elevator to travel five floors. It should definitely not take longer than two to three minutes. 
Tailor your response. Your answer should focus on relevant qualifications, career highlights and experience, which altogether paints a picture of yourself that best fits the job description. The interviewer is interested in how you meet the criteria of the job and your cultural fit with the organisation.
Like any good story, your elevator pitch should have a beginning, middle and end.
A good way to start is by introducing yourself. For example, 'I have a science/law degree and over the past five years have built up an IP specialisation, initially working for one of Australia's premier IP practices and, more recently, in-house in a pharmaceutical company'.
Highlight your relevant qualifications and run through your career moves and experience.
The interviewer is looking to satisfy himself or herself that you have the skills for the position and are at the right level of experience. Give examples of roles or projects that show you have developed the skills and expertise the organisation is looking for.
At this initial stage, you do not need to mention everything in your CV, but neither is this the time to simply rehash your CV.
VIEW ALL
In addition to demonstrating that you meet the requirements of the job, you also must get across that you are the type of person the organisation – its staff, management and clients – would like to work with. Here, it's a matter of eye contact, a smile where appropriate and confident delivery.
The middle section of your pitch should focus on your soft skills. Soft skills include communication, interpersonal, leadership, time and project management, and problem solving skills, to name a few.
Make sure to outline the activities that have enabled you to acquire these skills, whether through work or extracurricular activities, such as sport, community involvement or other interests.
Lastly, finish strongly by showing that you've researched the organisation, explaining why you applied for the role and why the organisation would want to hire you.
Your closing statement is just as important as your opening, if not more so. This is the impression the interviewer will be left with and how you will be remembered. Be confident in your delivery. Even the best elevator pitch will fall flat if it lacks energy.
'Tell me about yourself' is so common that you can prepare your response in advance. Write your pitch and edit it mercilessly, breaking it down to the story you are truly comfortable with. Read it out loud and practice in front of the mirror, focusing on eye contact and tone of delivery. Pitch it to someone you trust who can give you feedback before your interview. Once you've prepared your elevator pitch, it can easily be tailored for future interviews and other employer organisations.
While it's true that the interviewer should already be familiar with your CV, don't let that stop you from selling yourself. You should not brag, but neither should you be overly modest. Interviews are competitive and selling yourself well will allow you to stand out from the crowd.
Remember, it should only take a couple of minutes to say so it's worth taking the time to prepare a good response. It can mean all the difference between getting the job of your dreams and missing out.
Ruth Beran is a careers service associate, assisting Joanne Glanz in the Careers Service at the UNSW Law School.