Goodbye job applications, hello dream career
Seize control of your career and design the future you deserve with
Software development processes inspire in-house agility
According to Envato legal counsel Jeremy Davey, the way that some in-house legal units mimic the approaches of their parent companies can offer an innovative template for other corporate counsel.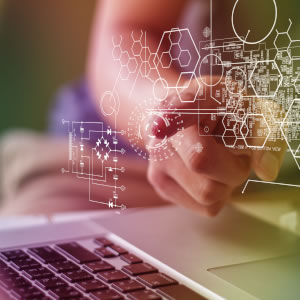 Every company has its own way of doing things, with business culture influenced by location and industry-specific factors.
You're out of free articles for this month
To continue reading the rest of this article, please log in.
Create free account to get unlimited news articles and more!
Mr Davey, who has worked at Envato for a year, believes that its legal team has effectively translated the company's software development culture and start-up spirit into its own processes. The result, in his words, is a more "agile development process" for Envato's legal team.
"There are hundreds and hundreds of legal teams out there operating at a super-high level.
"[Our legal unit] just meshes with the business as another agile team trying to get our product out to our clients, in a very structured but flexible way. A culture of flexibility is a fundamental part of our philosophy," Mr Davey said.
Envato is a Melbourne-based business that builds new interfaces or web assets for creatives "to buy and sell their skills". In addition to developing new products, Envato's existing offering is constantly being tweaked to refine the functionality of the platforms.
Mr Davey explained that it is common practice for the legal team at Envato to engage in 'sprints': periods of time that can stretch for as long as two weeks, during which all other tasks are set aside and lawyers can focus on specific projects.
The concept of a 'sprint' is taken from software developers, with the aim of promoting more agile practices by breaking workloads up into smaller tasks, he said.
"Twenty minutes of hyper-focused, productive time can be worth a couple of hours of switching between tasks or putting out a couple of little files, if you've just got the freedom to focus on [one task], and that's what this does," Mr Davey said.
VIEW ALL
"Within a sprint you decide exactly what you're trying to achieve and you string together a whole lot of sprints with reference to your overall goals. You're free to focus on whatever project that is in front of you at that point and you shouldn't have to turn your mind to anywhere else," he said.
Another principle that the legal team has taken from the company's unique processes is an emphasis on stripping back the jargon to state things more simply. The ethos goes further than use of plain English, adopting "a militant focus on user-friendly language for everything", Mr Davey said.  
He also cited the need to be responsive to certain other philosophies in the development and start-up world, which can be hard for lawyers to do.
Mr Davey underscored the need for trust when dealing with a common practice such as taking minimum viable products to market. He said that this kind of relationship between in-house legal teams and their clients calls for a more fluid approach to ensure that the time lawyers spend working on projects is aligned with the company's own investments and priorities.
"The idea of launching a minimum viable product is that you've got to do a bit of a risk assessment but not your full, binding terms and conditions for a product, because the company is not placing a high enough priority on it for the legal team to start kicking out things on its list," Mr Davey said.
"If the legal team can provide something that will work for now, and the company wants to go on with it, then the project can be revisited," he said.
Having cut his teeth working with the Australian Competition and Consumer Commission, Mr Davey has carved a niche out as a legal specialist in competition and consumer law. In almost a decade of legal practice, he has worked both in-house and in private practice, as a solicitor for two top-tier giants.
Mr Davey said he chose to settle with in-house practice for the wide range of matters that can fall on his desk on any given day. He describes his work as in-house counsel for Toyota, Bosch and now Envato as more "generalist roles", but credits the technical training he gained in corporate law as crucial learning.  
He said the way work is allocated and structured within in-house teams offers just the right balance of accountability and flexibility, which he never thought possible.
"The level of flexibility is something that I've never even dreamed to be able to have within a busy legal team. That's been really good," he said.