Goodbye job applications, hello dream career
Seize control of your career and design the future you deserve with
How an in-house career helped one father focus
An in-house lawyer has shared some of the unexpected ways that his company's agility-minded project management has impacted his own work-life balance.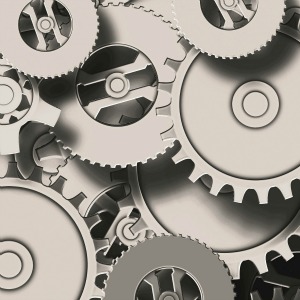 Jeremy Davey is a lawyer and a new dad. He previously held a number of in-house and private practice roles with Toyota and Bosch, before landing his latest job with the in-house team at Envato in Melbourne.
You're out of free articles for this month
To continue reading the rest of this article, please log in.
Create free account to get unlimited news articles and more!
Speaking to Lawyers Weekly about the unique work-life balance an in-house role can offer, Mr Davey described the benefits of belonging to a workforce that accommodates his desire to spend more time with his young family.
"I started at Envato and then three months later had this baby, so I've been working from home quite a bit.
"I've often had to have a bit of a late start or had to go home at pretty short notice and that's fine," Mr Davey said.
Envato is a unique business that builds new interfaces and web assets for creatives "to buy and sell their skills", he said.
According to Mr Davey, Envato's legal team of six operates under the same unique software development ethos as the rest of the company.
The process streamlines efficiencies by making each member of the in-house team accountable for a specific set of tasks. It is a fluid method, which allows deadlines to be moved and priorities shifted with the consensus of the whole team. Each team member, however, remains accountable for their set of tasks.
By adopting an 'agility' concept from the software development world, Mr Davey suggested that Envato's legal unit is able to meet ambitious goals while remaining flexible.
VIEW ALL
"There is a lot of philosophy around how you get things done as efficiently as possible and I think Envato is just a slight modernisation of that.
"We do this by bringing in manufacturing concepts or software developing concepts and seeing how that kind of focus can help [our process] as legal team," he said.  
While the concept is nothing new, Mr Davey believes that by integrating this collaborative process into their in-house legal culture, workplaces can make a real difference to the way their lawyers tackle the working week.
In particular, the system affords team members a level of flexibility to focus on getting the job done rather than simply being present.
"Our process is a formalisation of some stuff that I think a lot of lawyers do naturally anyway. And not only does it formalise that process, it keeps you honest, because every day you have to say to everyone 'This is what I'm going to do'," Mr Davey said.
"There's an implicit promise to the team that you're going to get certain work done or otherwise that you're going to manage it. And so the flexibility just comes naturally."
With a new baby in the house, Mr Davey said he has never valued this kind of autonomy over his own time so much. He said the flexibility of his current role exceeds anything he thought a career in law could possibly offer.
"The level of flexibility is something that I've never even dreamed to be able to have within a busy legal team. It has been really good," he said.
Next year Lawyers Weekly corporate counsel awards will celebrate Australia's top in-house counsel and legal teams. For more information click here.