Goodbye job applications, hello dream career
Seize control of your career and design the future you deserve with
Three firms unite to boost practice capabilities
Three Australian firms have partnered up in an attempt to boost pro bono work throughout the national legal profession.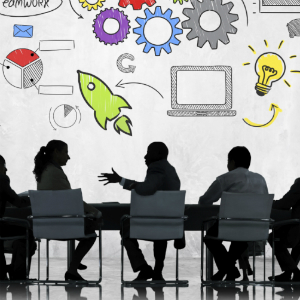 Lander & Rogers, Henry Davis York and Colin Biggers & Paisley have collaborated to roll out a seminar series for law firms with emerging pro bono practice capabilities.
You're out of free articles for this month
To continue reading the rest of this article, please log in.
Create free account to get unlimited news articles and more!
The seminars are run by the heads of pro bono at the three firms and aim to help law firms that are just getting started with their pro bono programs. They also look provide guidance and peer-to-peer support to people leading pro bono practices that are undergoing change, strengthening or taking on a new direction.
Speaking to Lawyers Weekly about the movement, Lander & Rogers pro bono and community support partner Joanna Renkin said: "We take our role as pro bono leaders seriously and are keen to continue the strong collaborative leadership that is noteworthy amongst Australian law firms and makes our practice of pro bono world-leading."
"We know that by investing in the future development of pro bono in our profession together, we can achieve a greater impact for our community and for those seeking access to justice," she said.
Ms Renkin said the conception of the seminar series came after she, HDY pro bono and sustainability manager Jillian Mitford-Burgess and CBP head of pro bono and responsible business Daniel Creasy realised the opportunity to boost collaboration among law firms for the benefit of vulnerable Australians requiring legal assistance, as well as for the legal profession as a whole.
"In the past couple of years there's been this rising presence of smaller and medium-sized firms that are starting to do pro bono," she said.
"We identified that there was a need to bring pro bono practitioners from firms with emerging practices or practices that were being renewed or undergoing change together to discuss trends and developments, and exchange ideas in relation to pro bono, in order to help support the development of best practice pro bono initiatives within Australian law firms."
Ms Renkin noted that the appetite for pro bono work has been growing, contributing to the the three firms' decision to unveil the pro bono seminar series.
VIEW ALL
"Our view has always been that it is very important as a profession for us to contribute to the building and sustaining of a flourishing, cohesive and secure society," she said.
"By collaborating together we can really build impactful practice. It can achieve meaningful outcomes and I think as law firms we really recognise and believe we're uniquely placed to be able to provide legal advice and contribute to access to justice.
"I think also our lawyers really want to work in workplaces where they're able to make a difference."
Ms Renkin said it is vital that legal professionals continue to increase their focus on pro bono work.
"I think Australians have been present in global pro bono movements for some time now," she noted.
"I think there's definitely a respect for the collaborative culture that we've developed and entrenched here among leading practices. The knowledge that pro bono leaders have is really valued. We've got a number of sophisticated practices here. Ours has been going for almost over 12 years and a lot of good outcomes have been achieved by that."
Ms Renkin noted that Australia has an opportunity to continue to lead the pack in completing pro bono work, in comparison to some other jurisdictions.
"I think the Australian example of pro bono has been really well enhanced because it's always been delivered in an environment where the leaders of pro bono practices trust each other and know each other, and that's enabled us to work together a lot and scale up or broaden the reach of successful work," she said.
"We can always reach out to each other at different times and do things together if we think that's going to have a bigger impact. I think the other really noteworthy thing, more recently, is how the Australian pro bono leaders not only have a presence in America but also in Europe and in Asia.
"I think there's a lot of investment in the development of pro bono in our profession and I think that means there's much more professionalisation of pro bono at the moment, and that is a good thing."